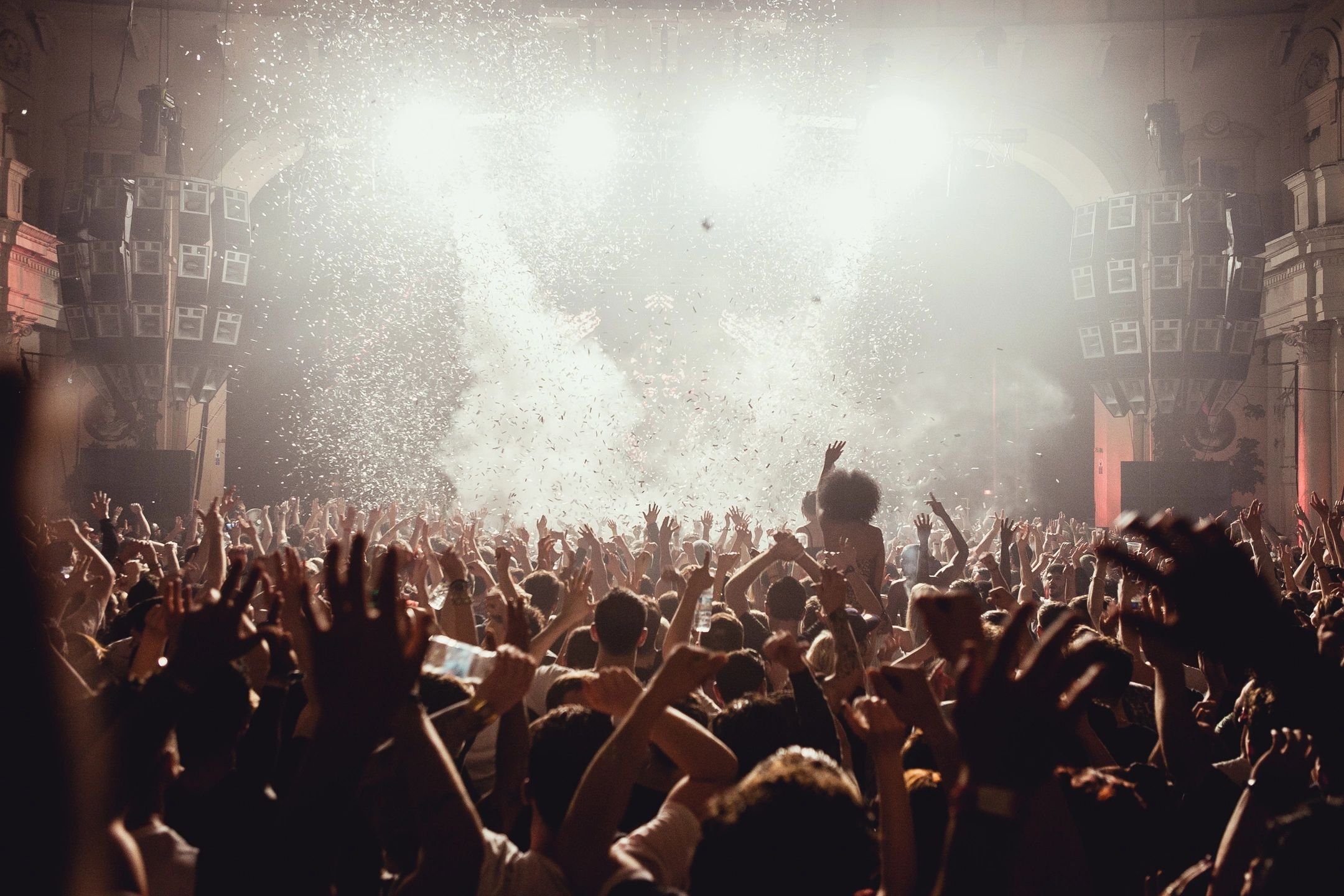 Contrary to popular opinion, electronic dance music (EDM) is not a genre in itself. It is an umbrella term that includes many different music genres and subgenres. If you've ever heard of house, trap, or drum & bass, you know what EDM can be like. So, there's not one golden standard of EDM or artists you should look for when discovering someone new to add to your playlist.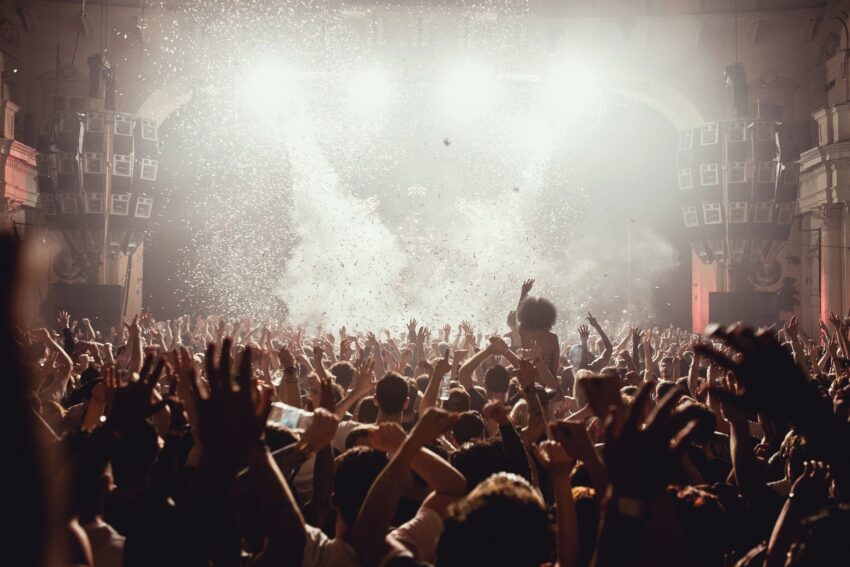 It has been around for quite some time, and some of the artists are people's timeless favorite choices to put on. Some old-school artists would be different from newcomers emerging on the scene. It is up to debate whether old is better than new and to know for sure what you might like; you need to try both.
If you are an aspiring musician yourself, you should also pay attention to the fresh blood of the scene. It is good to respect the classics and look closely at trends.
EDM may be regarded by some as a simple cluster of genres, but there's nothing simple about it. It takes time to find your unique voice there. As a student, you might be more preoccupied with questions like "how to pay someone to write my essay" or "how to successfully finish my course" before dedicating your time to the music. The more you know, the higher chances you find your niche.
Of course, not all artists become famous overnight. Remember that even such top-notch artists like Doja Cat worked hard for decades before being discovered on the internet. It is good to go steady and surely to your success than to shine bright for a short period of time. In the music industry, it is not only the talent that matters. It's also about luck and timing.
Prospa
Prospa is a UK-based duo who works hard to keep rave culture alive and thriving. Inspired by The Prodigy, Harvey Blumler and Gosha Smith started working on their own music. They are true geniuses of classic deep house combined with rave-era dance music. When thinking about a breath of fresh air in the genre, think about Prospa.
The major breakthroughs are still ahead of Prospa, so you should jump into their fanbase right now. The duo made it into the top 100 list of NME emerging artists of 2022.
For people who like:
Daft Punk;
The Chemical Brothers;
Bicep;
Surya Sen
DJ Surya Sen is one of the most prominent artists in the British new wave of house music. DJ Surya Sen (real name Rana Ali) is not only a producer but a rapper who changes the game of the rave scene. He fuses hip-hop and dance music, experiments with beats, and captures the audience with upbeat dance-focused production and deep lyrics in his mixtapes.
His debut mixtape "At What Cost?" is a post-lockdown music story of friends in London in the summer of 2021. A must add to your "top favorite" playlist.
For people who like:
Channel Tres;
Kiddie Smiles;
ABSOLUTE;
Anz
Manchester-based producer who is a true magician of genre mixing. If you appreciate synth melodies, 90s rave inspiration, and uptempo beats, you should add Anz to favorites. She is a true chameleon who links Electro, Garage, Jungle, and many more inspirations into upbeat songs that can help you to focus on studying or writing your essays. Somehow, everything's better with Anz music (checked and approved).
Don't forget to get your ticket to the next London Boiler Room or live translation. Her live sessions are the best.
For people who like:
Autechre;
Underworld;
Lone;
Himera
Himera is the alter-ego of a Latvian-born, Ireland-based producer. The artist draws inspiration from the early 2000s soundscapes and underground rave culture of Eastern Europe to create a completely new sound. As a result, you get a hyper pop-flavored wonder. It is a surreal trance experience that you should find refreshing.
Himera is a must to add to your following list and discover what else he has to bring to the table. So far, his career can take any turn.
For people who like:
SOPHIE;
Alice Glass;
Kitty;
Black Cadmium
The Rotterdam-based duo of Joginda Macnack and Mike Richards is a 90s rave-influenced fusion of acid techno and upbeat disco. The duo worked together for decades before their breakthrough EP in 2019. The duo draws inspiration from the London-Detroit music scene, both grimy UK sounds and upbeat Hi-Tek. If you love synth sounds and smooth flow, Black Cadmium will become your favorite.
Black Cadmium is good not only for relaxing and dancing but for putting as a soundtrack to your daily boring routines. Everything changes with a good theme song.
For people who like:
Drew Dapps
Emerging talent from San Diego, Drew Dapps, started his career in the field of hip-hop. Quickly, he found his niche in the house music scene, crafting deep tech and minimal soundtracks. Drew Dapps' sound leaves you with a bubbly feeling and a wish to dance your way through your life. You might find yourself wanting to learn something new, like playing the guitar, or just hit the road for an adventure.
A must-check is "Can't Tell Me," "Dirty Dancing," and "How Many Times" EP. Check for a live event, and you won't be disappointed with Drew Dapps' sets.
For people who like:
Daft Punk;
The VengaBoys;
HoneyLuv
A breakthrough artist in the Los Angeles scene, HoneyLuv sets the right vibe for a long time. As an artist, HoneyLuv lived several lives before becoming a wonder in the techno realm. She is a maestro in mixing techno, hip-hop, afrobeat, and R&B sounds. Funk, upbeat, and energizing music will change your day for the better.
A must listen are her "F R E E" and "Perfect-Energy" singles and "Paradise" EP. If you see HoneyLuv as a headliner, you know the festival should be good.
For people who like:
Moonchild Sanelly;
KAYTRANADA;
Morgin Madison
He is a new voice in the electro-pop dance scene, with quite a range in his releases. His "Living The Phantasm" debut LP was a product of COVID-19 lockdown and strife to find an artistic voice. The LP has a crystal clear sound with many inspirations from IDM, glitch, electro, and progressive house. Even though the mix might seem a concentrated one, Morgin Madison manages to develop his unique sound.
This artist is a must to listen to live, especially knowing their talent bloomed during the isolation. Morgin Madison would resonate with people who appreciate old-school sound with a modern touch.
For people who like:
Deadmau5;
The Glitch Mob;
Simon Doty
Canada-based DJ and producer who experiments with melodic house and progressive techno. Equally mixed trance and house, the fusion touches the remixes of Gabriel & Dresden feat. Sub Teal – Will I Change and gardenstate – 1995. You might want to add Simon Doty to your following list on Spotify, so you won't miss his new uploads.
Simon Doty is a great inspiration for artists who want to experiment and put a more classic approach to dance music. Maybe, it's time to spin some of Simon Doty's tracks and remix them.
For people who like:
Conclusions
You never know where you will find your new favorite artist, so you should add more to the mix. Take a look at the new mix your streaming service will offer after these recommendations, and you won't be disappointed