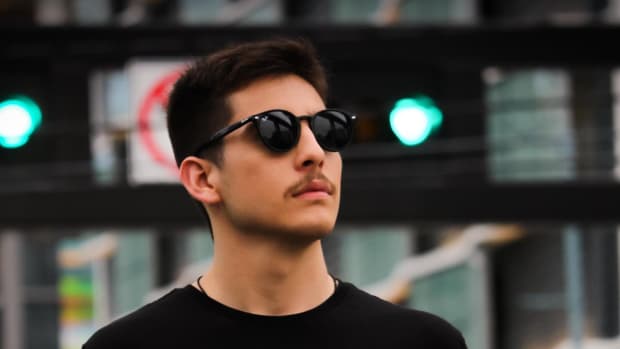 May was a month with a wave of new music that also reflected the coming shift into summer. Uplifting vibes and soaring melodies took the forefront while still keeping their groove and bits of darker more winter synth sounds weaved throughout the months releases.
Stand-out tracks this month include an epic original by Ric Niels titled "Invasion" on Deepwibe Underground as well as new music by Sasha & Mr Sosa for Last Night On Earth. Additionally Federico Fioretti delivers his powerful new original "Hypnos" on Guy Gerber's label Rumors.
Continuing into the chart we see Michael A remixing Abstrakted's "Long Road Home" on Laika Sounds. The month also included a must hear original release from New York City duo Sleepy & Boo "Lucent" on Where The Heart Is.
Check it out!
See past charts here.
RIC NIELS - INVASION (ORIGINAL MIX) - DEEPWIBE UNDERGROUND
Another solid original from the Chapter III compilation by Ric Niels with "Invasion" doing the work and chugging along as a stand out addition to this release on Deepwibe Underground. 
Ric Niels is a young progressive house rising star from Argentina creating music that makes an emotional journey for listeners and a captivating dance floor experience for clubbers.
SASHA & MR. SOSA - WHO U ARE (ORIGINAL MIX) - LAST NIGHT ON EARTH
Three superb Sasha collaborations to celebrate on this new EP from LNOE's TEN series, with focus in our charts on his track "Who Are U" partnering with up and coming producer Mr. Sosa. 
Sasha's collaboration with Mr. Sosa has a more contemporary vibe, with masterfully pitch-shifted vocals and chords that discharge tension in any room. 
The upcoming producer has gained momentum with his acid and breaks-influenced house, releasing on Of Unsound Mind, Anjunadeep and Street Tracks this year alone.
FEDERICO FIORETTI - HYPNOS (ORIGINAL MIX) - RUMORS RECORDS
Since his 2016 debut on Glasgow Underground, Turin's Federico Fioretti (IT) has released on Saved, This And That, and more, with his tracks picking up support from Bedouin, Nic Fanciulli, and of course, Guy Gerber. Making his first appearance on Gerber's Rumors imprint, the Italian DJ/producer delivers two floaty house tracks for his magnetic Hypnos EP.
With the title track "Hypnos", Fioretti offers a pumping jam peppered with shuffling percussion, vocal samples, and wiggling synth lines. With forthcoming music also due on Hernan Cattaneo's Sudbeat, Fioretti has cemented himself as one to watch closely in the future.
ABSTRAKTED - LONG ROAD HOME (MICHAEL A REMIX) - LAIKA SOUNDS
Abstrakted is the current brainchild of producer Colin C. [Lost Language, Cyber Recordings, Thrive/Renaissance, Global Underground, System Recordings] exploring soundscapes that mesh Ambient with Techno in exploratory fashion.
His latest track "Long Road Home" gets a chugging new remix by progressive and melodic artist Michael A on this Laika Sounds release.
SLEEPY & BOO - LUCENT (ORIGINAL MIX) - WHERE THE HEART IS
Where The Heart Is Records' 69th release features a single from Sleepy & Boo titled "Lucent". The production and DJ duo are prominent figures in the New York dance world, having held residencies at some of the city's most storied nightspots, in addition to making regular appearances in Berlin, the West Coast, Miami and Ibiza. 
This progressive yet driving Melodic vibe carries you along for a beautiful ride and is a must for your music crate.
HAKAN OZURUN - PURPLE VOID (ORIGINAL MIX) - ONEDOTSIXTWO
Onedotsixtwo continue their journey eastward and touch down in Istanbul, Turkey where we are excited to welcome longstanding Turkish artist Hakan Özürün to their label family, with his 2-track EP titled Purple Void.
The title track Purple Void is an ethereal workout of driving beats with subtle melodies and stabs that weave in and out of each other, keeping the energy levels high.
Preparation is a heads-down groove that locks you into its web of pulsating beats and hypnotic rhythms - guaranteed to make any dance-floor shake.
WILL DEKEIZER & RIC NIELS - DETONER (ORIGINAL MIX) - DEEPWIBE UNDERGROUND
"Detoner" is a groovy yet progressive new release from Will Dekeizer & Ric Niels that really takes you along for a ride.
The artists team up for an unforgettable original which fits perfectly on the Deepwibe Underground label. 
Make sure to check out this track along with all the new tracks on the label's compilation.
JAMES BEETHAM - Conjunction (ORIGINAL MIX) - LATE NIGHT MUSIC
Late Night Music presents Australian producer James Beetham's second EP on the imprint - Silicon - featuring two gritty progressive house tracks.
The driving title track is pushed along by melancholic guitar tones, contrasting with the chaotic yet hypnotic second track, "Conjunction" that is our favorite pick here.
NOT DEMURE - WHAT LIES BEYOND (ORIGINAL MIX) - UNIVACK RECORDS
Univack presents The Hourglass, a 3 originals EP by the Argentinian artist (based in Spain), Not Demure. This young artist is one of the most promising talents of the Progressive and Organic House scene and has performed over 300 live sets across South America and Europe, collaborating with a host of international artists in sets characterized by distinctive, harmonic content. 
With the track "What Lies Beyond", we can enjoy the most Organic and Deep face of Not Demure. Perfect grooves, epic basslines, warm atmospheres and complex armonic resources.... Hi-quality music.
ANDREY UCHVAT - FIGMENT (AGUSTIN FICARRA & RODRIGO LAPENA REMIX - [MNL]
Andrey Uchvat makes an immaculate MNL debut with "Figment", a deep funky progressive house groover Argentinian that gets a proper remix from artists Agustin Ficarra and Rodrigo Lapena joining forces. They maintain the deep vibe of the original with their more stripped down interpretation. Very intelligent sounding.
KEBIN VAN REEKEN - DISCOVERY (ORIGINAL MIX) - UNIVACK RECORDS
This EP is the first appearance on Univack of the dutch artist (based in Argentina) Kebin Van Reeken. The released is composed by 3 originals tracks, Progressive House sound but with different results. The track "Discovery" is a perfect sample of the wide style that this artist has.
WEEKEND HEROES - OFF LIMIT (ANTON MAKE REMIX) - MANGO ALLEY
Weekend Heroes started their way as collaboration project between 2 electronic scene veterans Felix Nagorsky aka Timelock and Eli Baltsan aka DJ Zombi with a perfectly balanced blend of Progressive House, Techno and Trance. 
Anton MAKe remixes "Off Limit" leaning towards atmosphere, melody, as well as hints of the most delicious elements of deep house, tech and tribal music weaved into the track.
THALES SENSES - FLOWERS IN SEA (EXTENDED MIX) - [ART VIBES MUSIC]
Art Vibes has put together a killer new compilation to satisfy the most demanding ears. A lot of new artists as well as your favorites from the label have outdone themselves… you're in for a treat! 
Thales Senses joins Art Vibes all the way from Paraguay. "Flowers in Sea" is a progressively melancholic Organic House track full of analog sounds and detailed textures. You are invited into a hypnotic and ecstatic sonic journey. So, are you coming along? 
BUDAKID & NORFOLD - AIKA (ORIGINAL MIX) - WATERGATE RECORDS
Berlin-based Budakid makes his third appearance on Watergate Records, this time bringing in fellow Dutch native, regular collaborator and label newcomer Nordfold. "Aika" offers a deeper insight into their musical union, showcasing their deftness in crafting propulsive and faster pace dance-floor heater.
Since dropping an EP alongside Watergate mainstay Matthias Meyer last autumn, Budakid has continued bolstering his reputation as a sought-after producer, stacking his discography with more releases on prominent labels such as Lost & Found, Disco Halal and Knee Deep In Sound. Kicking off his productive partnership with rising artist Nordfold a couple of years ago, together they've made an impact with searing collaborations on top notch labels.
BROKHEIMER (RENATO COHEN REMIX) - [RENAISSANCE RECORDS]
Longstanding artists and regular pairing Luke Brancaccio and Gai Barone released together on UK imprint Renaissance Records for the first time with the Brokheimer EP. To complete the EP, Renaissance invited Brazil's Renato Cohen to remix the title track, an artist who has remained a consistent figure in the scene since his breakthrough hit "Pontapé" on Carl Cox's Intec Label in 2002.
Renato takes on the Melodic House and Techno vibe of the original and gives it a new take technically listing in the Indie Dance genre. We still see it in a progressive development of a set with uplifting and funky vibes that are perfect for the day time to add fresh new energy or even closing vibes.
Stream the whole chart here on Spotify & Soundcloud: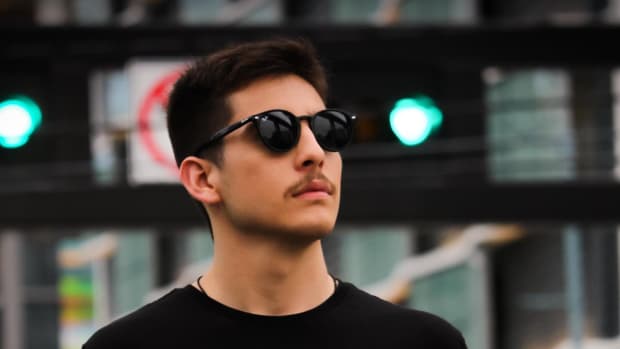 The 15 Best Progressive House Tracks of May 2022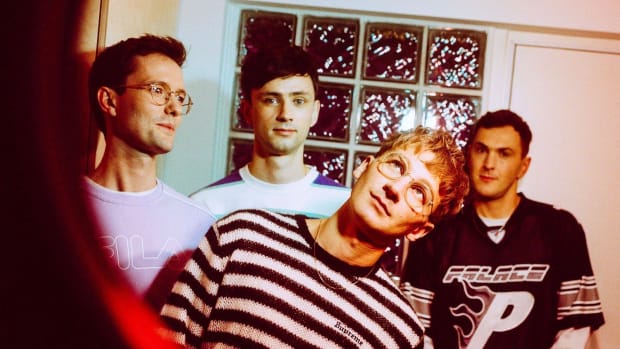 Artists Who Sound Like: Glass Animals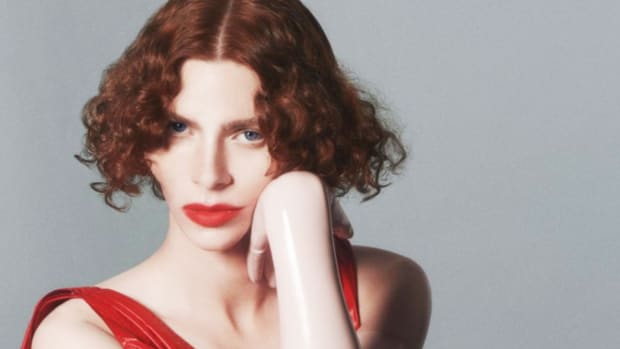 Artists Who Sound Like: Sophie
SoundCloud Link:
Spotify Link:
Keep an eye out every month for our newest charts and follow along on Soundcloud and Spotify to save all your favorites.
Turn it up!