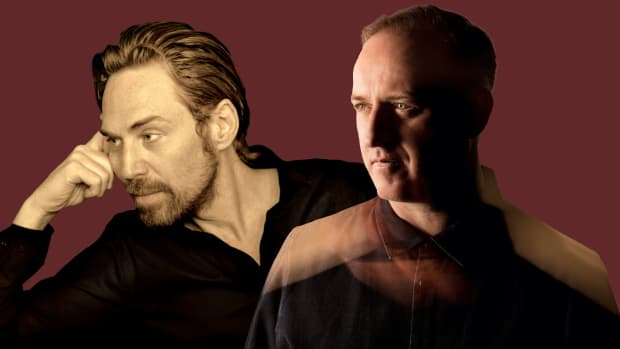 Like many other cities Miami was able to play host to many events and artists in the Month of March including Sasha's label boat party for Last Night On Earth. We look back at the top Melodic and Progressive House tracks that stood out in mixes and parties across the world.
See past charts here.
LNOE141 - Sasha & Photek - Aviator
Sasha's highly anticipated rework of Photek's seminal cut "Aviator" has been catching attention and accruing never ending track ID/release requests ever since Sasha dropped it in his Beatport ReConnect live stream at the start of lockdown. It's now finally out, marking the start of an exciting new project from Sasha and Last Night On Earth. Re-interpreting the theme from Photek's 2011 Aviator EP kicks off the TEN project in a powerful way. 
The immense synth chords and tight drums make this rework a hypnotic builder with Sasha's stamp undoubtedly present. This 10 minute odyssey transforms the original into a track ready for the club.
EANP Supreme (Kabi & Polo Remix)
Ezequiel Anile & Nicolas Petracca, aka EANP, are a duo of DJs / producers who have been working together since 2014 and continue to deliver in 2022. Their most recent original on the Mango Alley label entitled "Supreme" gets a solid and highly danceable remix from Argentine producers Kabi (AR) & Polo (AR).
Ampology (Ric Niels Remix)
The latest release on the Aboriginal label catalog "Ampology" is the debut of young producer Juan Buitrago from Argentina with Colombian roots. This high class Progressive House track comes along with a stellar remix here by Ric Niels. Close your eyes, push play, and have a nice teleportation!
"SENDA (ORIGINAL MIX)" - AVAR GARDEN & NOVAKK [METRO DANCE RECORDS]
Exploring new horizons to find artists for the label has become a very important part of the Metro Dance Records philosophy and in this way always offer something new to the public. Board Pieces is the 25th release consisting of a selection of 5 tracks from producers whom have never released with the label before. 
This release features "Senda" from Avar Garden in collaboration with label commanding captain Novakk.
"DEACON (ORIGINAL MIX)" - DOWDEN [DEEP DOWN MUSIC]
Praised for diversity in his DJing and musical writing, Dowden presents his original "Deacon" with a deep, yet charging energy, full of Melodic atmosphere. Ranging from high octane gritty Progressive nuance, to enchanting Deep House hymns, all with a subtle tone of darkness and mystery.
"DIAMONDS (ORIGINAL MIX)" - NO DISTANCE [PERSPECTIVES DIGITAL]
A familiar duo makes their Perspectives Digital debut under the No Distance pseudonym. Peter Makto and Gregory S are no strangers to the underground dance scene. Now making an immediate impact on Darin Epsilon's label, "Diamonds" finds them creating a magical sonic tapestry that glitters with a mesmerizing arpeggio that flows effortlessly across the 7 minute piece. 
Textured pads sit underneath as the track is propelled by a driving beat and rolling hi-hat top line. The result is the creation of a dynamic and sparkling opener full of poise and grace.
"MIRRORS (OLIVER & TOM REMIX)" - SANDEEP PAI [JEE PRODUCTIONS]
Sandeep Pai return to JEE Productions and present a big tune "Mirrors" including this beautiful Oliver & Tom remix. Both versions build on a big driving beat and groove, with subtle melodic elements that are perfect to play at upcoming summer festivals.
"INVERTED SKIES (ORIGINAL MIX)" - MSRY [VISION 3 RECORDS]
MSRY from Egypt is a young DJ and Producer on the road of changing the fundamentals of music! MSRY is going to spread some of his work with his Beyond the Mirror EP, including "Inverted Skies" an amazing track full of power and melodic vibes.
"AERUM (ORIGINAL MIX)" - HOBIN RUDE [SUZA RECORDS]
Continuing a strong start to the year, Serbian Progressive gem Hobin Rude delivers a stunning second release for Suza Records entitled "Aerum".
"BURNING AIR (TONACO REMIX)" - DOUGAL FOX [POLYPTYCH]
UK-based DJ and producer Dougal Fox immediately caught his vector of sound, choosing the path of atmospheric and deep Progressive House with elements of Ethnic and Organic House. He comes to the Polyptych label with a new single "Burning Air" The release is supported with this stand out remix by Brazilian artist Tonaco.
"LUNA (ORIGINAL MIX)" - NICO STOJAN & TOOKER (KMLN) [CROSSTOWN REBELS]
Nico Stojan and Tooker (KMLN) present their original "Luna" on the Crosstown Rebels label.
"CREATIVE (ORIGINAL MIX)" - MANU PAVEZ [3RD AVENUE]
The latest release on Madloch's 3rd Avenue imprint welcomes Manu Pavez to the label with his original track "Creative". Manu is a producer and DJ, born in the city of Pergamino (Argentina) with Progressive influences that shine through in his productions.
"FALLING BACK (ORIGINAL MIX)" - ALAN CERRA [YOMO RECORDS]
Alan Cerra makes his debut on Yomo Records and the Argentinian producer and DJ has been on a roll recently with his releases on Mango Alley, 3rd Avenue and Dopamine White while being supported by some of the biggest names in the scene. "Falling Back" showcases Alan's unique sound design talents including swirling pads, cavernous synth stabs, and multilayered bass-lines atop percussion-heavy grooves.
"SENTIENT (JAMES BEETHAM REMIX)" - FOURTHSTATE [LATE NIGHT MUSIC]
Australian producer Fourthstate's Wondershot EP is given the remix treatment from Late Night Music label head James Beetham converting "Sentient" to a chunky Progressive House track you have to hear!
"LADDER (EXTENDED MIX)" - ARTIST [DAYS LIKE NIGHTS]
Back on Eelke Kleijn's DAYS like NIGHTS label, Croatian creator Petar Dundov delivers a thoroughly hypnotic soundscape. With melodies that can't stop climbing and an atmosphere that effortlessly sweeps listeners off their feet, "Ladder" is all fans need to reach greater heights.
Stream the whole chart here on Spotify & Soundcloud: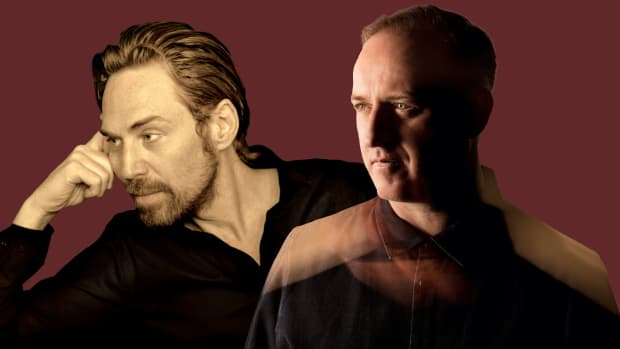 The 15 Best Progressive House Tracks Of March 2022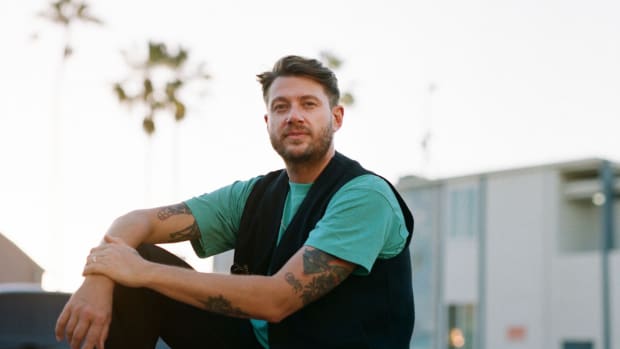 Album Review: Axel Boman - Luz / Quest For Fire [Studio Barnhus]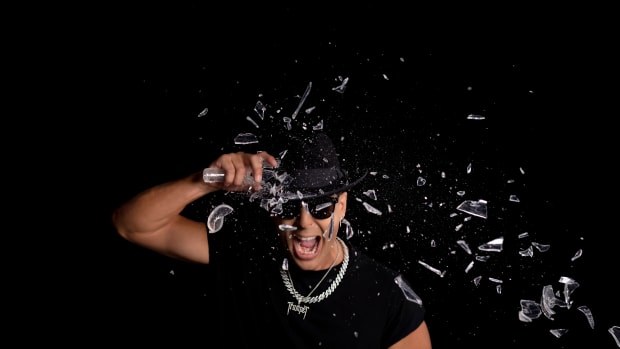 Timmy Trumpet - Just In Case (Interview)
SoundCloud Link:
Spotify Link: