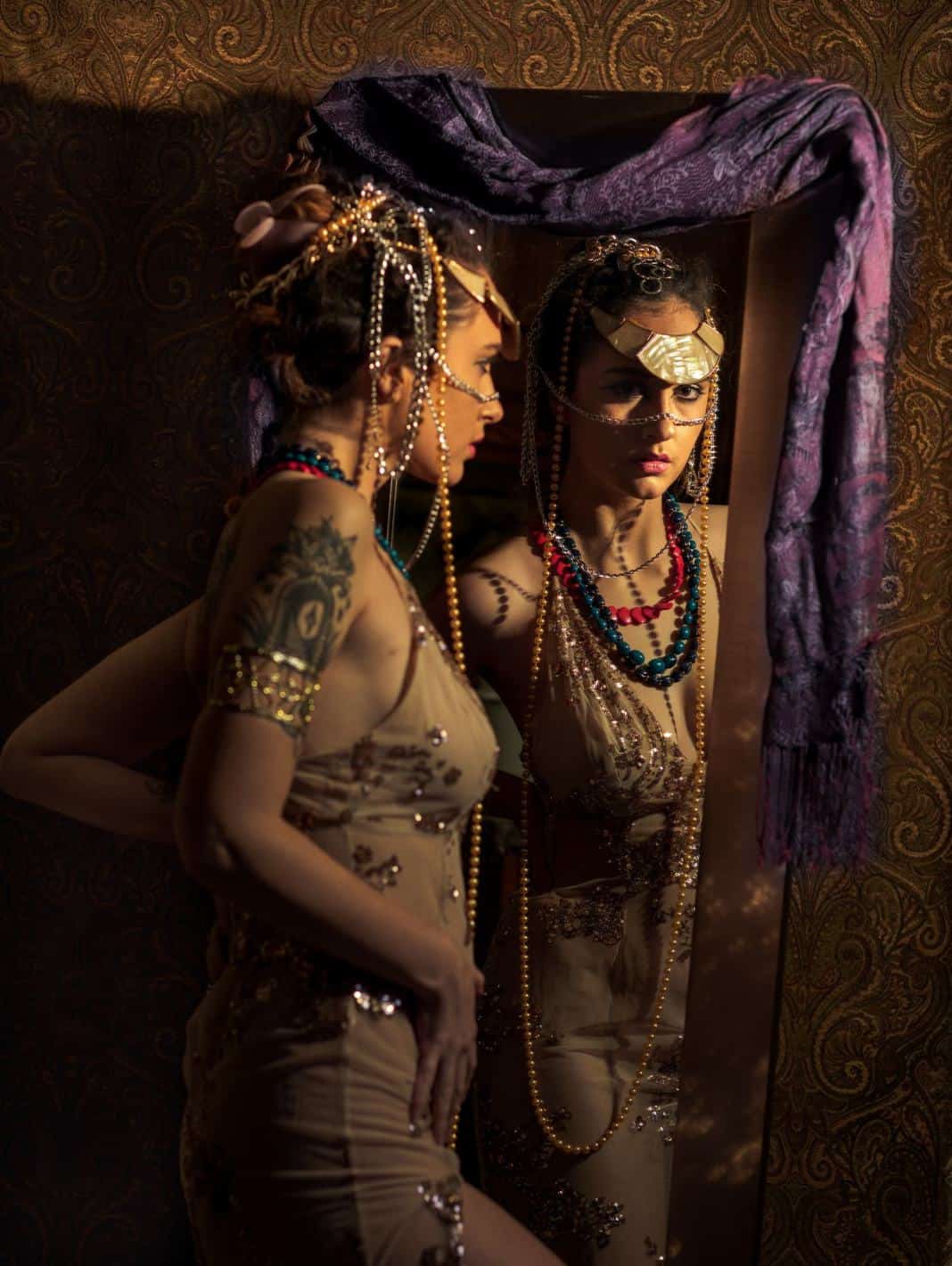 O Cinnedi is a Canadian artist who is tackling a hands-on concept when it comes to her electronic music releases. "Pride," is the first of 7 tracks from the solo DJ/producer. She plans to release 6 more tracks to complete the Dante Inferno-inspired theme she is going for. (Greed, Lust, Envy, Gluttony, Wrath, and Sloth.) The new video for "Pride," is as dark as it is inspiring, featuring a dichotomy of personalities, introspective vibes, all laced with an experimental bass release that gets weird in all the right ways. O Cinnedi is setting herself up for what will be a extensive release series stage to be packed with multi-media goodies, delivering to fans more than what they bargained for.
O Cinnedi is a DJ, Dancer, Music Producer and a Creative Genius who is curating a relaunch project based on The Seven Deadly Sins which is based in the dark side of music with a storyline written by her that connects all music into a movie-like atmosphere through shortfilms and social media posts all creating a third person view into the world of The Seven Deadly Sins.
At age 3, she began in the entertainment industry under Walt Disney productions and also winning hundreds of dance competitions while performing all over the world. At the age of 10, she began her journey into music theory and classical clarinet and percussion playing where you can see elements of this throughout her music. At the age of 16, she set off to be educated by some of the best artists in the world where she worked under NDA projects with artists including Grammy Award Winning, and has helped in the production for artists entering Eurovision contests.
She has support from Archie Pena the producer of artists like Whitney Houston, Shakira, and Michael Jackson. She has gained so much experience through this work that she has built a world through her performances, music, story and even through her posts online that you would not want to miss anything she is doing right now The Seven Deadly Sins as it includes narrative photography, symbolism, light and dark, and conspiracy.