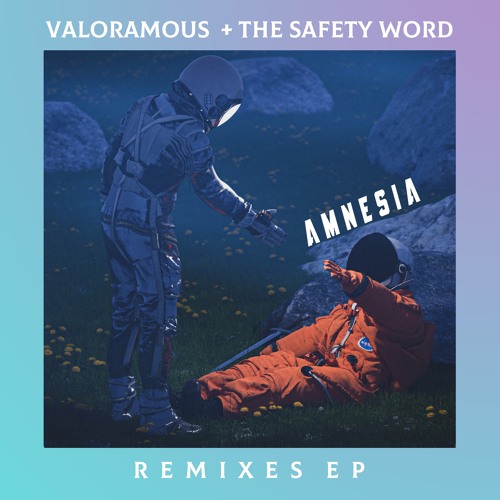 German Producer, Valoramous has prepared a collection of releases in the coming months starting with his 'Amnesia' Remix EP with The Safety Word and friends for PurZynth Rekords. The James Bond of Producers, Valoramous has gained a loyal international following over the years by offering a collection of big room, house, electro pop and country dance music that moves the dance floor.   
Big room Producer, Valoramous tags up with Australian Synth-Pop dup, The Safety Word and friends for lastest EP, 'Amnesia'.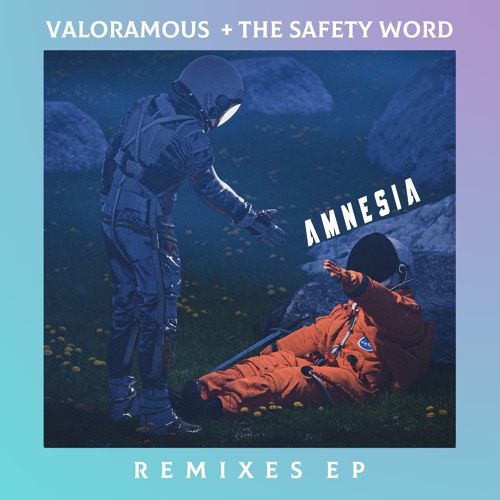 The Melbourne duo, The Safety Word exist in an exclusive crossroads between delicate euphoric dream pop,  dance floor ready synth transmissions and layered textures of warm electronics.  The 'Amensia' EP showcases a collective from Australia, featuring a melodic house cut with 3 Tribes, progressive house edit by Robodop Snei,  a glitched-out revamp by Increment, deep house version by Eckul, a Festival Mix revisited by Valoramous and venturing into rock with The Wav A.P.S. 
The last release we covered from Valoramous was his heartfelt and resonating country infused dance music hit, 'Coming Home' with Clawdeeoh that we still have on rotation.  Now Valoramous is with the synth pop powerhouse The Safety Word for an expansive and blissful EP, intriguing us to reach out for an interview to dive into the production and dichotomy of Valoramous' music as well as his select tracks, undercover mission and like hacks.  
Inside the Music with Valoramous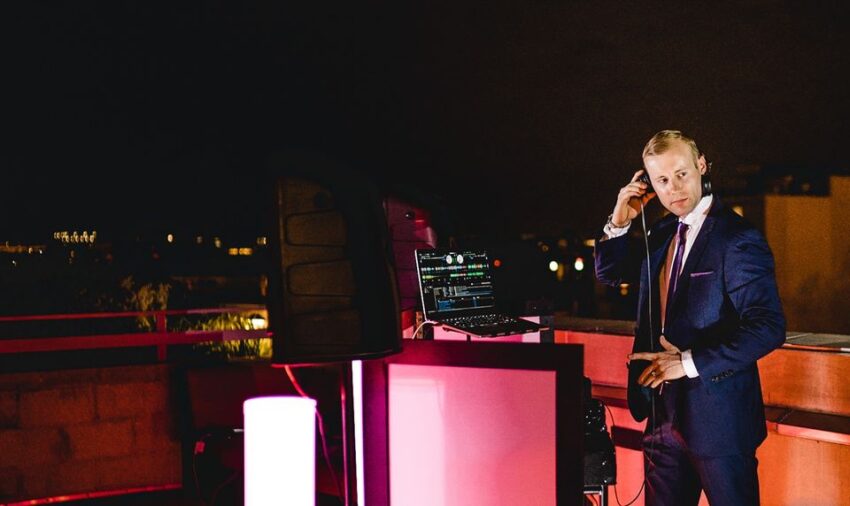 What has been one of the most enjoyable moments along your electronic music career so far?  
My most enjoyable moment thus far was serving as the DJ for the United States Marine Corps (USMC) Birthday Ball in Quantico, Virginia in November 2019.  It was an absolute honor to DJ for 500 Marines (old and new) and their family members.
What elements did you add for the festival edit of 'Amensia'? 
In order to produce the Valoramous Festival Mix, I increased the tempo or speed of the song to 128 beats per minute (BPM), added crispier-sounding snare drums, a more powerful kick drum, and more distinct synthesizer elements.  I wanted to provide DJs an energetic mainstage anthem to hype crowds at global EDM festivals (e.g. Electric Daisy Carnival in Las Vegas, USA or Tomorrowland in Boom, Belgium).
What is the mission of 'Amnesia' and your project as a whole?   
Our mission with "Amnesia" is to remind our listeners to be grateful.  Specifically, for our Western listeners, we would like to remind them to be grateful for Western Civilization.  We currently believe that the West is not embracing the current state of our civilization and not applying previous hard-won, hard-learned lessons as we move forward.
Can you share some production techniques you have learned or started to utilize since the last release we featured, 'Coming Home' with Clawdeeoh? 
Yes, the biggest technique that I have learned in the last year (since the release of "Coming Home" with Clawdeeoh in May 2021) is to use various forms of automation to carry the listener on a journey.  I try to seamlessly fuse together the various sections of a track, so that the listeners has a more pleasing listening experience.  Automation provides the glue between sections.
What are 5 tracks you find at the forefront of dance music? 
What uplifting message can you share about your remix of 'Anxiety'?  Can you share with us how you may have battled anxiety?  
I hope that 'Anxiety' (Valoramous Remix) connects with listeners due to the uniqueness of the production.  My Remix of 'Anxiety" presents several dichotomies: male vs. female vocals, Rock elements vs. EDM elements, sharp vs. hollow synthesizer elements, guitars vs. synthesizers, etc.  This is supposd to reflect the experience of 'Anxiety' as one of unexpected twists and turns.
I believe listeners can overcome anxiety by establishing a set routine and focusing on the basics.  Begin by focusing on the performance triad of healthy individuals: diet, exercise, and sleep.  In the past when I have battled anxiety, it was because one of the three legs of this triangle was off-set.  From there, you can work to reduce anxiety by addressing more intimate areas of your life: friends/family/significant others, finances, and mental/physical/spiritual health.
Do you have any shows lined up this year or other announcements you can share with us first today? 
The "Amnesia (Remixes EP)" will be one of the largest releases for me in 2022.  I will also release two Big Room singles for my rave fans: "Blow Up The Room" (on 06 May 2022) and "Rock The Dome" (on 19 August 2022).  I still reside in Europe, but I plan to go to the east coast of the USA (my previous residency) in the fall of 2022.  I would like to perform DJ gigs in Washington DC, Virginia, Florida, etc. this fall.
Are there any life philosophies you like to live by? 
Do not overthink it.  Make a plan and execute. 
Favorite late night food? 
Buffalo wings. 
Do you have any life hacks? 
As simple or old school as it sounds, I like to write my schedule (as well as tasks, to-do lists, goals, etc.) into a physical calendar.  I review the calendar each night (before going to bed) and each morning, so that I may immediately begin each day with purpose.
Spirit animal? 
I think I have two: the beaver and the shark.
Finally, The Safety Word shares around the creation of 'Amnesia':
"Amnesia is a brooding synth pop collaboration that came together quite unexpectedly. Valoramous sent us three different tracks to choose from and John and I heard something special in the hip hop based track and we started vibing on it straight away. I noticed that the song whilst amazing didn't really have a chorus so John and I wrote something that we felt lifted the song up and gave it a bit of an anathematic quality. We added some atmospheric fx and a few additional synths just for a bit of character. John and I wrote the main section of the lyrics together over a few bottles of wine. We had the song playing on a loop as we threw ideas back and forth. We knew that we were onto something really special and we quickly booked some studio time with our engineer to get it down whilst the vibe was hot!
We are really excited to share this incredible synth pop/new wave collaboration with the world."
Valoramous Online: 
Spotify | SoundCloud | Facebook | Instagram | MixCloud