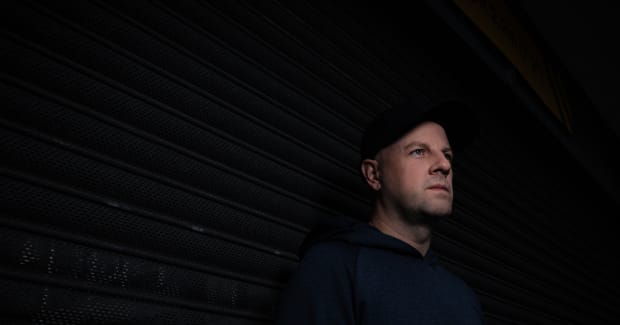 April flew by with several festivals and events providing the perfect chance for new music to be heard and tested. Each month I personally go thru hundreds of new promos and releases to find the very best progressive house vibes for all our Magnetic readers.
The genre itself lends to a progressive flow in music from opening vibes to melodic gems and driving "Melodic Techno" rhythms. A legend in the genre, Hernan Cattaneo stated it best in interviews saying "I don't just play progressive, rather I play progressively".
Favorites this month include a solid new track by Kennedy One as well as new music by Abity. Both tracks have a dark and rolling quality to them that really brings me back to the older days of progressive house where the beats and bass always took center stage. 
While I still love the melody-driven vibes of modern-day progressive house, there's something hard to beat about the driving quality of the the first two tracks on this list...
Moving further down the list sees  originals from Daniel Testas & Miss Dominguez, as well as The Real Xperience. Remixing Integral Bread is Dmitry Molosh. 
Check it out!
See past charts here.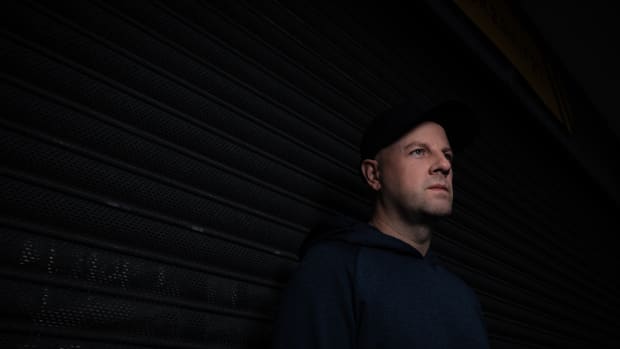 The 15 Best Progressive House Tracks of April 2022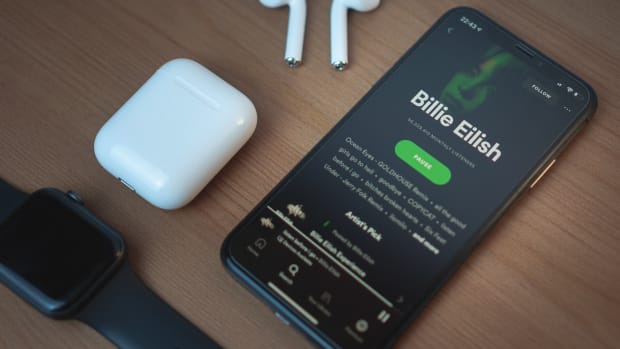 Are Music Genres REALLY Dying?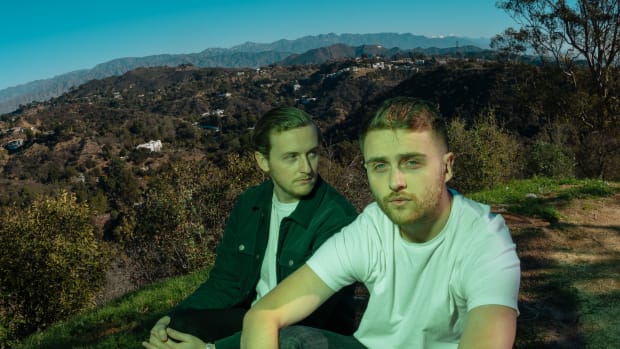 Disclosure Light Up The Night On Their Latest DJ Tour Across The US
KENNEDY ONE - VOYAGER (EXTENDED MIX) - DARK CITY MUSIC
"Voyager" is the exciting new progressive house release from electronic music producer and Dark City Radio show host, Kennedy One. 
"Voyager" symbolizes the wonderment and excitement of discovering new worlds. 
Dreamy, elevated moments paired with a powerful and propulsive rhythm, taking the dance floor on a captivating and personal journey. Keep an eye out for more top notch releases on the Dark City Music label.
ABITY - SINERXIA (ORIGINAL MIX) - CLUBSONICA RECORDS
Clubsonica Records opens the spring season by welcoming Abity to the label. Hailing from Argentina, José Duque and Bruno Signorelli make up the Abity production team. 
The Rosario natives have been collaborating and creating their brand of progressive music for well over a decade. Drawing on a variety of smooth rhythmic concepts, "Sinerxia" is on a backbone of warm beats comes mounds of perfectly contoured bass and a lively percussive cadence. 
Fluid and buoyant in equal measure, an evolving atmospheric glow encases the framework, as vibrant arps and effervescent effects unite in a perfect sonic marriage. 
The narrative shifts as emotive chord changes initiate the main break, with buzzing sonics and processed guitars gently rising alongside wavy motifs as the beats drop for a spirited finale.
INTEGRAL BREAD - LEVEL SHIFTER (DMITRY MOLOSH REMIX) - UNIVACK RECORDS
Univack's label boss, Integral Bread, returns with the single "Level Shifter". 
The release is completed with a stunning remix by Dmitry Molosh, who manages to create a different version with several elements from the original track selected and processed perfectly, showing his most minimalistic and dark side of Progressive House.
DANIEL TESTAS & MISS DOMINGUEZ - PASSING LIGHTS - DEEP DOWN MUSIC
Deep Down travels the world for its latest release: A melodic, progressive number from Dutch duo Daniel Testas and Miss Dominguez. 
"Passing Lights" is one for the crate to use in a mix or on the dance-floor!
THE REAL XPERIENCE - THERIOMORPHIC - LAIKA SOUNDS
Like a true connoisseur of electronic music The Real Xperience is never satisfied, he has an urge to create something beautiful, and he works for it. 
With his latest track on Laika Sounds entitled "Theriomorphic" you can feel the universe, you can live, be ecstatic, and lose yourself to music. 
The world for him is just frequencies and sounds and vibrations. He listens, and then he creates.
ROKAZER - KRAZ - UNIVACK
Rokazer comes back to Univack with "Kraz" showing his particular style, putting together elements from several styles, with a lot of melodic and harmonic resources, masterfully developed and combined in a unique way to make emotional and magical landscapes.
MATIAS CHILANO - MIKRONAUT FEAT. FEDERICO FERRARINI (DJ RUBY REMIX) - BALKAN CONNECTION SOUTH AMERICA
Matias Chilano's "Mikronaut" featuring Federico Ferrarini gets its deserved remix edition carefully crafted by DJ Ruby whom keeps rolling out solid productions and next level events around the world.
MICHAEL A - RELOAD - MASHBUK PROGRESSIVE
Michael A returns to Mashbuk Progressive, This time with the fantastic "Reload" a progressive house track full of ethereal synths, a wonderful bass line and elegant drum sounds. 
We are sure that you will love "Reload" as soon as you listen to it.
MENKEE - THE UNEXPECTED - PRO B TECH MUSIC
Pro B welcomes back regular/resident Menkee with a three tracked EP The Wishgranter. With a more driving progressive feel, "The Unexpected" is a masterpiece original work from Menkee and show why his tracks are being supported by the top DJs in the world including John Digweed's latest Live In London Album.
FOCUS (FL) - SEQUINOX - DISSIDENT MUSIC / EMG
FOCUS (FL) is back to Dissident Music and "Sequinox" delivers the smooth, yet energetic progressive goods that we have come to expect with characteristic synth flourishes and ethereal vocals, melding perfectly with old school 4AM organ stabs over a brooding progressive bassline and a relentless kick. Proper, timeless, deep, progressive house.
SIMON DOTY - TELLIN ME (EXTENDED MIX) - ANJUNADEEP
Canadian producer Simon Doty returns to Anjunadeep with his EP Living Sound. Since his debut on 2019's Anjunadeep Explorations 11 with "Sama", Simon Doty has put out five stand out EPs on the label, quickly becoming an Anjunadeep favorite.
With a reputation for delectable deep melodic house, Highlights from the label's flagship compilation Anjunadeep 13, "Tellin Me" opens the EP with some bouncy progressive melodic and house vibes.
GONZA RODRIGUEZ & IVAN MIATTO - A FALLING STAR (ALURIA'S MISTIQUE MORNINGS MIX) - MISTIQUE MUSIC
"A Falling Star" by Gonza Rodriguez and Ivan Miatto get a solid remix from Aluria on the Mistique Music label. Juan Correa Lopez aka Aluria was born April 12, 1990 in the small town of Merlo, Buenos Aires Argentina and is currently living in Brooklyn, New York focusing on hybrid electronic soul with progressive techno elements. 
Exquisite for those who seek emotion in sound, designed to express real time nature and unite souls on the dance-floor.
ROBERTO TRAISTA - HERE AND NOW - SKANDA RECORDS
The Hungarian producer Roberto Traista returns to Skanda Records with another spellbinding progressive euphoric "Here and Now", showcasing some pulsating bassline through splendid sub-bass and ceremonious plucks. 
Another masterpiece from him!
JOHN NOIZZ - FUTURE SOUND OF LAMBARÉ (AGUSTIN OLMEDO REMIX) - AH DIGITAL
John Noizz - "Future Sound of Lambaré" is next on AH Digital. John's original track is a catchy progressive house track that will fill many dance floors. Including this great remix by Agustin Olmedo whom sets a nice tone and builds tension then groove that you have to hear!
ALFONSO MUCHACHO - WALK ON WATER - MOVEMENT RECORDINGS
Alfonso Muchacho continues to amaze with the Movement Recordings lead selection "Walk on Water". Following a DJ-friendly intro, the UK artist unleashes muscular beats, afro-infused drums and hypnotic arps, before hopeful pads carry the journey into an emotive break. 
Poignant pianos marry cascading effects as the interlude takes shape, eventually giving way to a wave of nostalgic vocal gates and a plucky lead theme, perfectly setting up a warm, reflective finale to send people home with a smile.
Stream the whole chart here on Spotify & Soundcloud:
SoundCloud Link:
Spotify Link:
Keep an eye out every month for our newest charts and follow along on Soundcloud and Spotify to save all your favorites. 
Turn up the music!