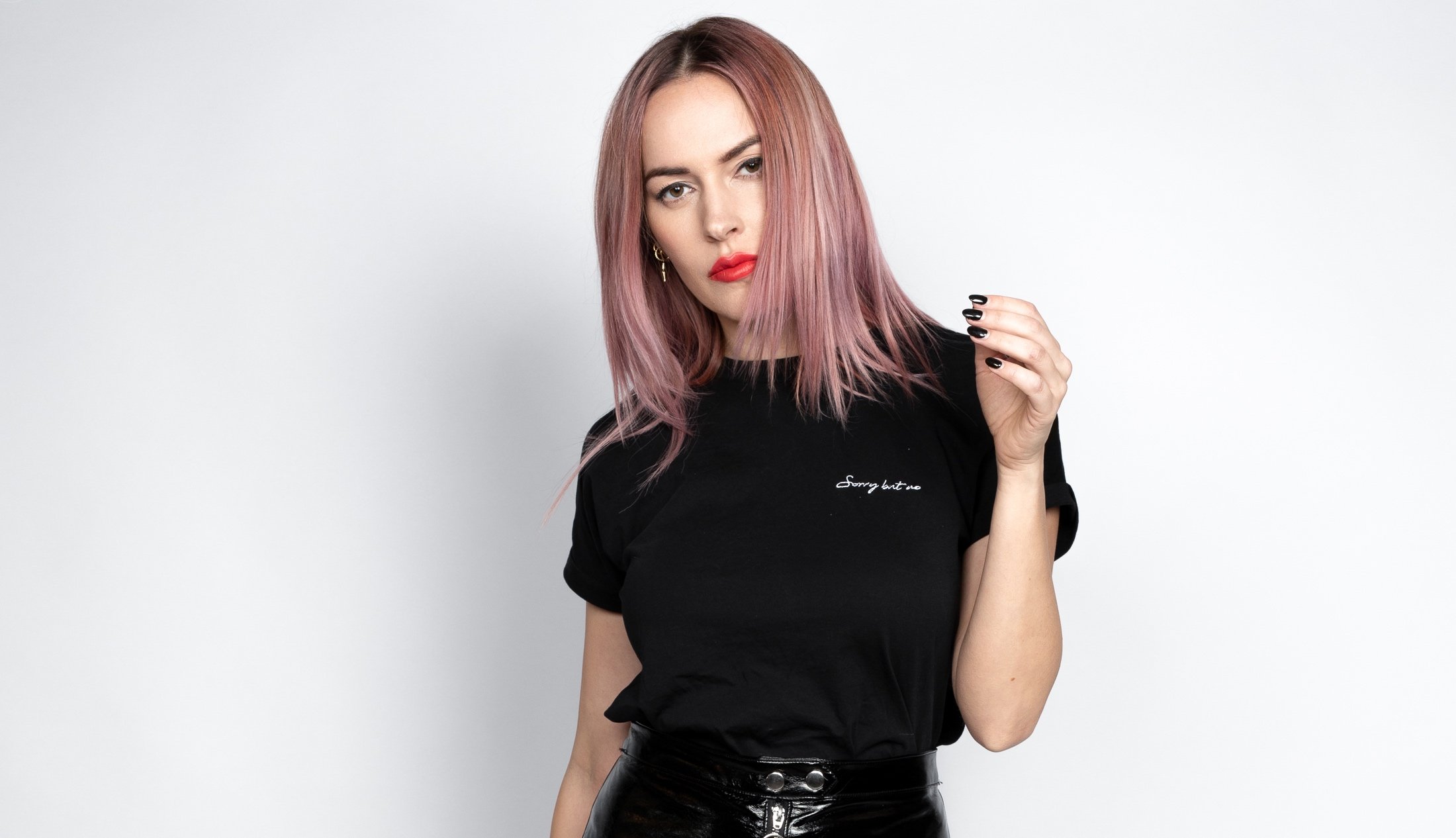 After terrestrially broadcasting her 200th Deep Woods Radio Show, Pretty Pink is set to take the main stage at Tomorrowland 2022 Belgium, rain or shine.  Performing alongside Jamie Jones, Charlotte De Witte and Solomun to name a few, this set will mark an incredible achievement in the ever-growing story of Pretty Pink.  Note the date, July 17th, 2022.
Her progressive, melodic and deep house with techno has been lighting up the dance floors from major festivals to imitate clubs across the globe for long enough to leave a lasting impression on the scene.  In addition to her two labels Deep Woods and Wanderlust, she regularly releases on major labels such as Armada, Anjuna and Found Frequencies. Following her US tour with stops at EDC Vegas, Beyond Wonderland and Dreamstate and ahead of her new single 'Born Digital' we reached out for an exclusive interview to discover what lies behind the eyes of Pretty Pink.
How was your US tour?  Maybe there is some new introspection to share from your travels?  Did you drop any unreleased or fresh material from yourself or from other DJs?  
I love traveling to the US a lot. Even the Trans-Atlantic Flights are always really challenging. But with my laptop, Wi-Fi and headphones I can make the time a little bit shorter. I gained in just two months my silver frequently flyer card and as you can imagine I am very proud of this.
And of course, I had the opportunity to see a lot of great cities like Las Vegas, Miami and San Francisco just in a short of time. The American people are so friendly and warm welcoming and they are a really nice party crowd. So, every gig was something special, if it was in a big venue or on the festival or just in a small club. I tried out a lot of unreleased music from the studios and could see the reactions, that was stunning! To name a few EDC Vegas, Dreamstate & Beyond Wonderland LA I played.
Can you name some tracks that you have been mixing into your sets for 5-10 years now? 
To be honest, I use a lot of my own productions in my sets. Some of them are unreleased songs, so I'm always particularly curious about the audience's reactions.
My own all-time runners are Fludora, What Is Love, Get Lucky, Overrated, Awake, Move it, Rider and Sweet Dreams. And if I were to name a few really exceptional tracks by other artists, it would be these for example: Deadmau5 – Strobe, THETHO – Ghost, Röyksopp – What Else Is There? and Joris Voorn – Life.
Pretty Pink 'Get Lucky' [Free Download]
What are 5 progressive house tracks you are enjoying lately?
A difficult question, because there have really been a lot of good releases lately. Nevertheless, here is a small selection for you:
Thank you for that!  What would you say is your unique addition to the electronic music world?  
The wonderful thing about the global electronic music scene is that everyone can play their part. Whether as an organiser, musician, graphic designer or as a dancer on the dance floor in front of the DJ booth. This creates a bond that I feel again and again in the most diverse places. You are immediately on the same level with people from the scene and I enjoy and appreciate that very much. That I can contribute to this with my music makes me very happy.
I really dig your single 'What Is Love' on your label Deep Woods.  What was your inspiration for that release? 
I had already released this track a few years ago and felt incredibly like reworking it again, as I always enjoy playing it. The new edit is very driving and yet melodic and soulful – this combination makes the track something special. It just works enormously well live and people are happy every time they hear it.
Can you describe a story or message one of your sets has told? 
First of all, I have to say that I am an artist who does not prepare her track selection or set at all. It's important to me that I can decide spontaneously what to play at every event. Also to be able to respond to the crowd and keep the vibe up. That's why new stories emerge at every festival and every club gig, which I develop together with the audience. But as the saying goes. What happens at the rave, stays at the rave.
Your Deep Woods mix has been live on Facebook before the recent live stream boom.  You have been growing your reputation through offering an amazing selection for those mixes and opening for heavyweights. Have there been any Deep Woods parties that you have DJ'd or attended?  
Yes, I love doing label parties – just last weekend I did an outdoor event and invited some DJ friends. It was a fantastic weekend and enormously hot – the people endured the high temperatures and we partied wildly. My eponymous radio show Deep Woods just had its 200th broadcast, which I celebrated with a special live set, so the party at the weekend was also very appropriate.
What are some of your favorite raves in Germany? 
For sure alle the big festivals and smaller clubs where I can play my own sound and the people react to it!  We have a great festival scene and really many great clubs in Germany and I'm always very happy to play in my home country.
Any nuggets of wisdom or favorite life sayings you can share with our audience? 
What is really important to be happy: You have to stay true to yourself and your passions. All the success is of no use if you can't do what you want to do. Life is pretty, keep on working for your dreams.
What are some aspects of humanity that keep you optimistic? 
Sometimes it's the little things that fascinate me about people and make me see the good in them. Especially during the pandemic and the restrictions, there were many initiatives in my hometown to help old or sick people, for example, or just to get them the groceries. That makes me very happy to see such a willingness to help.
What are you excited about next? 
There are only a few weeks left until my gig at Tomorrowland Festival. It will be my first time playing on the main stage and I am actually a bit excited. The festival is really a very special happening and full of magic. So many people from different nations come together to celebrate. It's fantastic. I get goose bumps as soon as I think about it.
Pretty Pink: