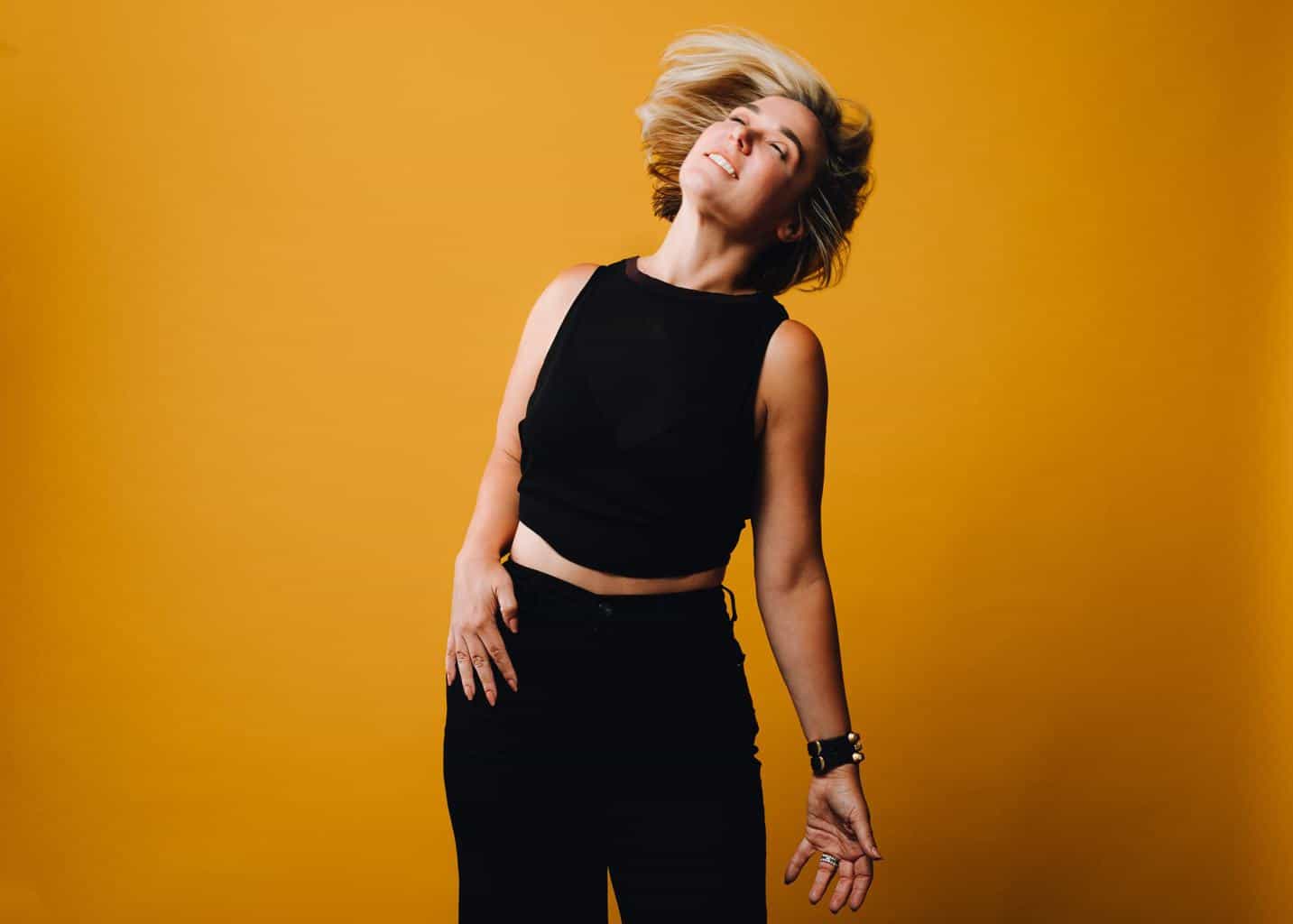 Jacqueline Jirka, aka Mister Lady, is an independent DJ and music producer whose name is inspired by her life partner's penchant for dressing in drag. As a DJ/producer, Mister Lady's sound is melodic-techno and tech-house with a thrusting, propulsive energy. Born in Chicago, educated in Berlin, trained as a DJ in London, and currently residing in Los Angeles, Mister Lady's performances at EGG London and her weekly "Soundwerks Radio" mixshow (Dash Radio Electro City, Radio Eibiza) showcase this DJ/producer's creativity and devotion. Mister Lady's 1st single "Then Further" is a driving techno anthem sure to set the late nightclub floors ablaze. We got the chance to talk to Jacqueline about her influences and more, check out the interview and new single below!!
Check out the new single from Mister Lady, "Then Further."
EDMSauce: Which artists influenced you early in your career?
Mister Lady: Growing up, I was super-influenced by Ministry of Sound and the Revolting Cocks. For my application to Catalyst Berlin, I did a cover of "Stigmata" by Minisrty, and this remains one of my favorite '90's songs. I've always been influenced by Trent Reznor and Nine Inch Nails, and his sound design is still a big inspiration to me. Orbital is my favorite electronic music group of all time, and their live performance of "Halcyon" at Glastonbury in 1994 is one of the most epic things I've ever experienced.
EDMSauce: Wow, that's intense. That was a true, club 'moment' for you, then?
Mister Lady: Yes! Also, the sound design in "Halo" from Depeche Mode is also a favorite of mine.
EDMSauce: And more recently?
Mister Lady: More recently, I've been influenced by Sleigh Bells, Crystal Castles and CHVRCHES. These are artists that make euphoric music, which is something we don't have a lot of, today.
EDMSauce: How about influences outside of electronic music?
Mister Lady: St. Vincent is my biggest pop/rock inspiration. It's been refreshing and exciting to follow her career. She's got an earnest authenticity that I'd like to replicate in my own work. "Digital Witness" is my favorite of her songs.
EDMSauce: You're a DJ, and also a musician, as well. Are there artists who influence you specifically in regard to DJing and playing live instruments?
Mister Lady: The Blessed Madonna has been a huge inspiration to me as a DJ and as a musician. She hasn't really produced a lot, lately, but I enjoy her radio show when she does it.
EDMSauce: Who else?
Mister Lady: Admittedly, Skrillex is a huge inspiration to me. I'm very inspired by his early electro-house music, my favorite being "Kill Everybody." Seeing Jack U after Electric Daisy Carnival (EDC) 2016 started my belief that I needed to make and perform electronic music.
EDMSauce: Who influences you in the world of techno?
Mister Lady: Techno-wise, my two biggest influences are Ramon Tapia and Adam Beyer. "Last Step" by Ramon Tapia is the song that inspired me to create a techno E.P. I kept playing it in my DJ sets and it has a tribal element to it, which I think people need to hear nowadays. I mixed the tracks on my E.P. to coordinate with the overall sound and effect of it. You can also catch my weekly Soundwerks Radio show on Dash Radio (Electro City) each week, as well as on Radio Eibiza and Eibiza2.
Follow Mister Lady online!
Official: www.misterladymusic.com
Facebook: https://www.facebook.com/MisterLadyUK
Instagram: https://www.instagram.com/misterlady.uk/
Soundcloud: https://soundcloud.com/user-601940748
Spotify: https://open.spotify.com/artist/7h2QWc0qXLBRfF6yzgZCAa