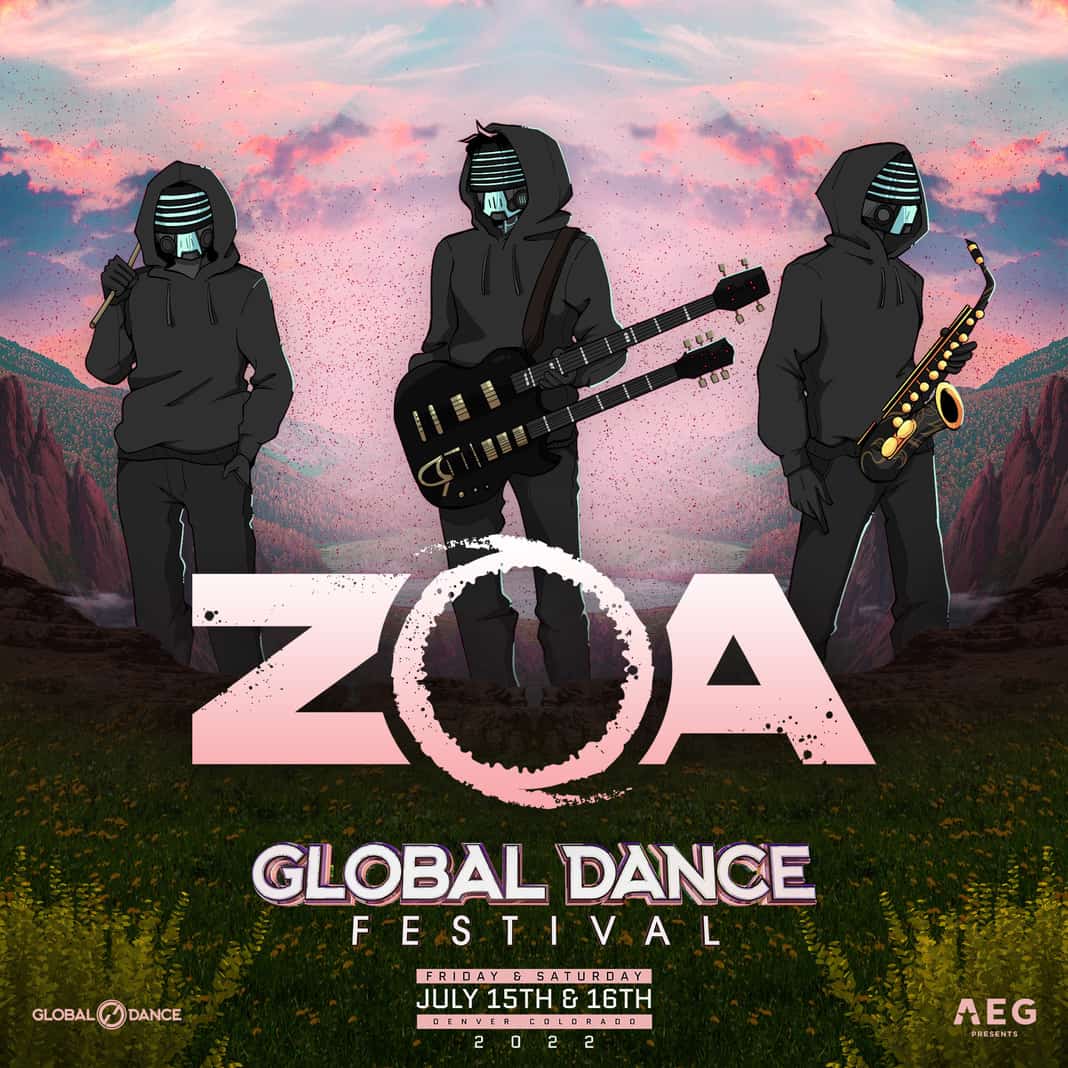 Global Dance Festival has finally been announced, and that means that Coloradans and globetrotters alike are making their plans to the Mile High City for another stellar Summer of music. Located once again at the Denver Bronco's Mile High Stadium, Global Dance has just unleashed another killer year with the likes of Excision, Oliver Heldens, Above and Beyond, and Adventure Club leading the helm.
However, the real fun lies not in the big names, but the soon to be discovered talent. That's why we you don't miss out on the newest addition to the lineup, ZOA. Hailing from the Centennial State themselves, this trio keeps live music fusion of guitar, sax, and drums alive with hard hitting, dance music sensibilities. With over an albums worth of singles already in the ether, and new music hatching constantly, they have a huge arsenal of weapons ready to be dropped.
The trio is also fresh off the high of their newest single "I Love Color" being dropped not once, but TWICE, by Ophelia Records label-head Seven Lions both at Ultra Music Festival and on the road. It is no doubt this group is going places, and you do not want to miss them.
Global Dance Festival kicks off on July 15th and 16th. You can catch ZOA at the Tundra Stage this year, with actual set times to be announced.