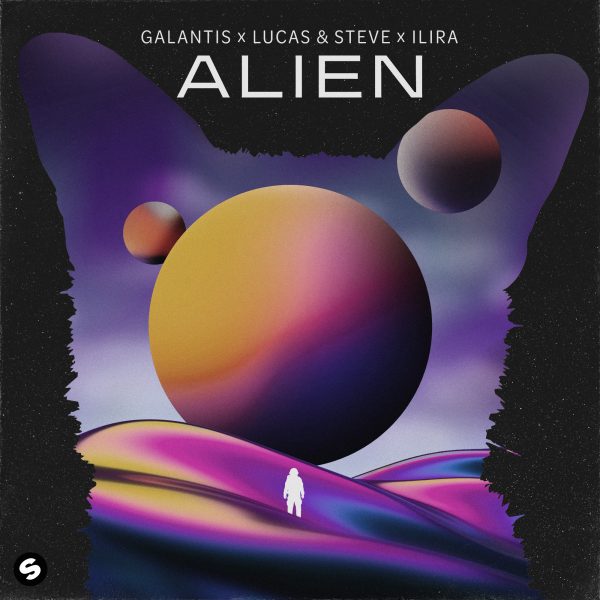 Swedish powerhouse Galantis has struck an otherworldly collab, beaming down with Dutch hitmakers Lucas & Steve and Albanian vocalist ILIRA for the space-rave infused single, 'Alien'. It's a tune meant to be blasted across the solar system, breaking out with rousing, pop styled vocals, thick, wobbling bass lines and a beat that's dropped with pure finesse. Bring your extraterrestrial friends, as ILIRA's intergalactic vocals set the stage for an all-night clubbing affair. 'Alien' arrives on planet Earth through Spinnin' Records.
What ties 'Alien' together and sends the single into orbit, however, is the interstellar vocal performance from singer/songwriter ILIRA. Already known for tracks alongside the likes of the inimitable Tiësto, Dubdogz, and Phil The Beat, ILIRA has earned her spot as Switzerland's most streamed artist, but with 'Alien' ready for takeoff, it's clear that the rising talent has no intention of slowing down.
So, here's dance music royalty teaming up to welcome an outer space visitor; this is one E.T. that you'll love to meet. The record opens with sharp vocals, and while a gentle bassline gets the groove flowing. From there, the 'Alien' comes on strong,, with a powerful and alluring hook that's pushed to the next level enhanced by surging bass lines and a properly thumping beat.
'Alien' is a dance-pop crossover with vocals dipped in space, and strengthened by a captivating rave melody. Galantis and Lucas & Steve deliver the surefire hit that fans would expect, garnished by ILIRA's shimmering vocals and polished by years of collective sound design experience. The result is an action packed ride from another sonic dimension—definitely a trip worth taking.