You may remember Contra Scandal opening for NGHTMRE, SVDDEN DEATH, Subdocta, Caspa, Trampa, Tripzy or Leary and performing at The Untz Festival, but while in isolation the Denver based violinist has been working his new album Full Circle, on Gravitas Recordings. Behold the enthralling universe of Full Circle as his signature violin tethers melodic elements together to transport listeners to all corners of the globe.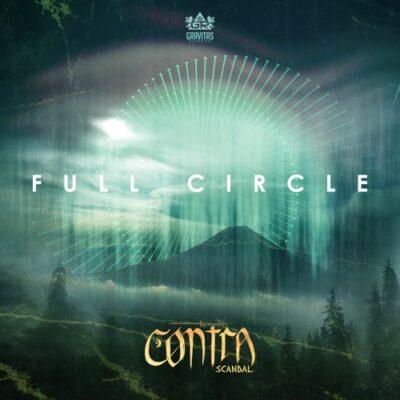 Kicking things off on a high note with "Immersion", the wholesome baselines truly take you to a place with luscious sunsets and wonder. With "Escapade" soar into intentional complex string notes and rich tones to forget your troubles. "Mile High Livin" paints a picture of the buzzing Colorado nightlife and forward thinking hip-hop vocals set the tone and tip the scales toward one hell of a ride.
To no surprise, the title track is a personal favorite. With exceptional low end bass and a dynamic dark feel, "Full Circle" speaks volumes to his outstanding talent. Atmospheres slow down in "A Calling" as remote vocals illustrate Contra Scandal's experience growing up an only child in the Redwoods of Kings Mountain, California. Voyagers shortly encounter a "Snake Charmer," who forewarns those who attempt to harm him.
Featuring Spirah's mesmerizing vocals, the two reflect on past faults, vowing to stay awake and learn the "Hard Way." Resume the dusky path with "Rebel" as edgy instrumentation accompanies wanderers through a murky tunnel. Approaching "The Remaining Light," listeners near the final destination as warm auras welcome them home.
Contra Scandal Online: