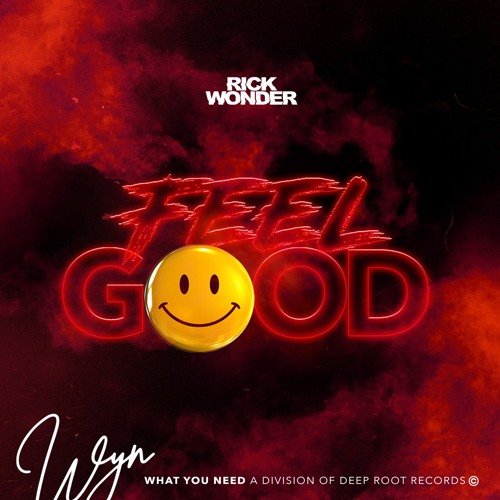 New York producer and DJ, Rick Wonder's 'Feel Good' is hitting a common mood of the moment with the bright side of house music.  A track that sets you free from quarantine, 'Feel Good' surfaces on Deep Root Record's subdivision label imprint, WYN Records, which offers unique EDM-Pop intersections to develop a fresh new sound in the industry.  Rick Wonder's What You Need release is just that.
Rick Wonder's is connecting with Deep Root Records following a career marked with performances alongside The Chainsmokers, R3hab, Party Favor, Acraze, Sultan + Ned Shepard, Paul Oakenfold, and many more.  While RW has held down national residencies at some of the countries top tier venues including HQ2 (AC), Swan & Wall (Miami), The Grand & Memoire (Boston), Parq (San Diego), Shrine (CT), Vesper (Philadelphia) as well as infamous NYC venues including Lavo, Somewhere Nowhere, Tao Downtown, Harbor, and Marquee.
As Deep Root Records awaits their biggest Yacht Series so far, the label is holding its weekly series Deep Root Sessions at NY's coveted Public Arts as well as planning a massive New Year's Eve rave at Elsewhere in Brooklyn.
Deep Root has hosted talent such as Roger Sanchez, Maxinne. EDX and Croatia Squad in addition to its artists such as Francis Mercier, Dean Mickoski and Cossy at their events and seen support from the likes of Leftwing:Kody, Carl Cox and afro house figurehead Black Coffee across their ever-expanding house music labels: Deep Root Tribe and Deep Root Underground.  Enjoy the aftermovie to Deep Root Yacht Sesies 2021 and sample Deep Root Record's latest EP Straight Face by Nukem and Dario La Mazza .