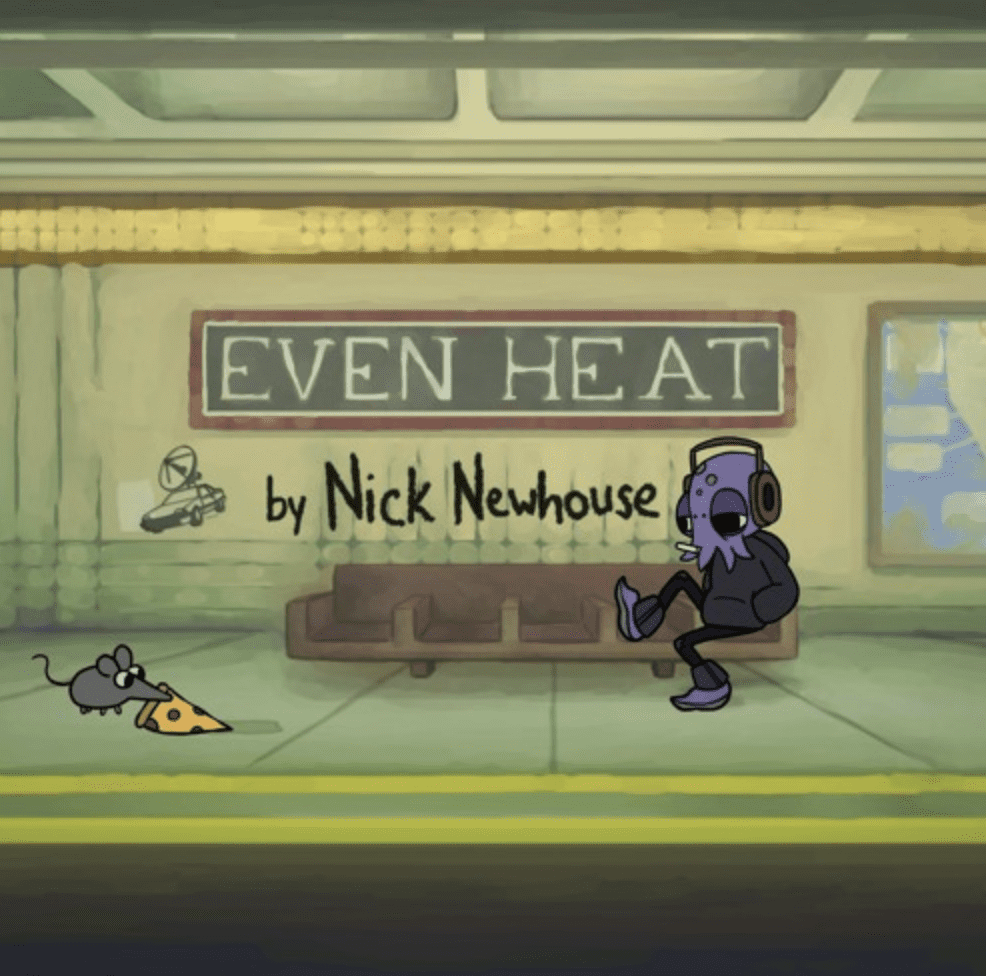 New York electronic musician Nick Newhouse makes his debut on Mat Zo's renowned imprint, Mad Zoo, with his double single Even Heat / Overfalls. While "Overfalls" hypnotizes its listeners and continues the narrative that Nick established in his debut single, "Even Heat," along with its animated music video, explores his love-hate relationship with New York and the unavoidable cast of characters that inhabit it. As the creative director and executive producer of the music video, Nick worked with a close-knit team of artists to bring his vision to the screen.
Last week, Nick Newhouse released "Even Heat" in tandem with a music video that offers a bittersweet perspective on his stomping grounds — today, he shares "Overfalls" to finish out the double single. Mad Zoo's versatile catalog made it the perfect home for Even Heat / Overfalls. Label owner, Mat Zo, says that while Mad Zoo loves releasing dark, heavy, aggressive music, it's also been known to explore a softer, more melodic side of electronic music which is where Nick Newhouse is cutting his own path. When Nick submitted the demos to Mat Zo, he simply wrote, "I'm writing music for you to dance to underwater". He perfectly captures that immersive sensation with these two spellbinding tracks, bringing some much-needed warmth and catharsis to listeners everywhere.
Also known for his Baircave alias, fans can get a closer look at Nick Newhouse's creative and production process through his music-focused TikTok account, where he's quickly amassing dedicated followers to watch his artistic journey through his own lens.