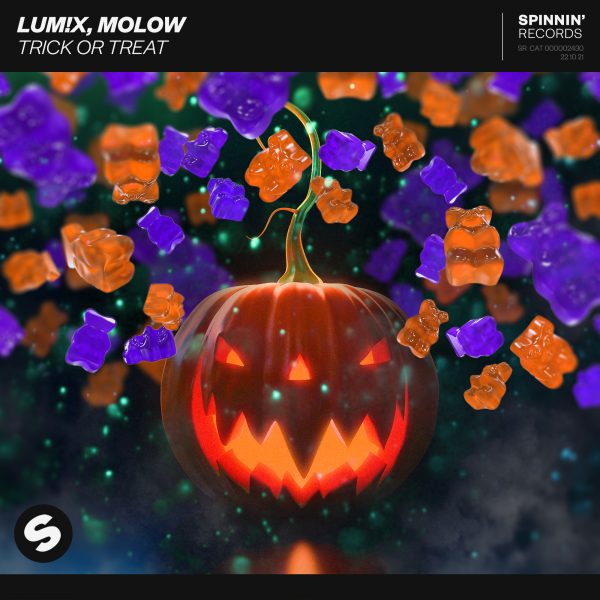 The witching hour has arrived, as electro-house crypt keeper and rising star LUM!X teams up with MOLOW for the sensationally spooky new single, 'Trick or Treat'. Building on the astounding success of recent collabs with Gabry Ponte like 'Monster' (189 million streams) and more recently, 'Thunder', LUM!X's newest release invites listeners to rave from the grave, fuzing his signature triplet infused house sound with addictive and candy-coated vocals – howling at you now on Spinnin' Records.
For 'Trick Or Treat', the rave mastermind joins forces with MOLOW, the new masked mystery duo on the block. It's a more than fitting gathering, as these guys know how to drop a candy-coated bass bomb.
Sure enough, this record gets the blood pumping. You'll hear the threatening vocals coming at you before you've even opened the door. Enhanced by dark piano chords and sinister drum rolls, the creepy chants guide the way towards a blazing drop. 'Trick or Treat' brings a series of raw beats you won't be able to escape from, charged with nicely rolling triplet rhythms and punchy synth chords.
You'll get your freak out for sure, once 'Trick Or Treat' hits the floor. With its uptempo beats, haunting vocals and mesmerizing effects, LUM!X and MOLOW ensure goosebumps with 2021's electro Halloween anthem.