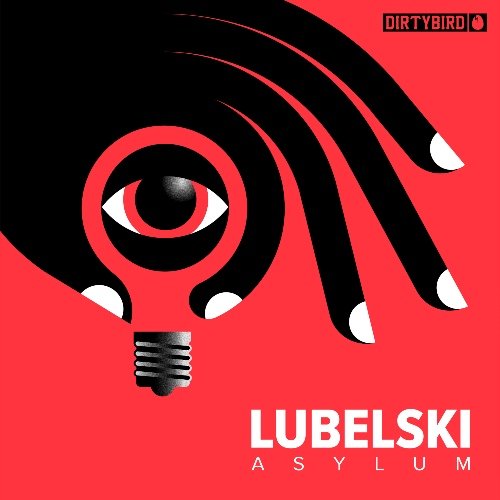 The madman named Lubelski has been on a wild journey you wouldn't believe. Lost on a modular synth odyssey of massive proportions, he has returned to port to inhabit the outer fringes of the North American dancefloor with an outrageous album in tow. Today he officially announces his 'Happy Accidents' LP on DIRTYBIRD alongside a telling belter of a first single 'Asylum' and the first round of dates for the album's North American tour.
Modular Synthesized Visualizer for 'Asylum' by Alex Pell
In Lubelski's own words on 'Asylum', "I think this track really embodies the whole idea behind the album pretty well. A small part of one of my modular jams that I just messed around with until it turned into something else entirely. I didn't create this song with any preconceived ideas, just a conversation with my rig that ended as a Happy Accident".
Part raver, part electrical engineer, part nonconformist party-starter, Lubelski has spent the last decade rising on his own terms. Always straddling underground sensibilities and danceable sound design, Jake remains a rarity in a space polarized by fun-havers and chin-strokers. His forward-thinking production know-all has earned him access to premiere imprints like Damian Lazarus' Crosstown Rebels, Audiojack's Gruuv, Mikey Lion's Desert Hearts, and Melé's Club Bad, all the while running his PERCOMANIACS Records alongside RYBO and Wyatt Marshall.
Through it all Claude VonStroke has championed him first as an artist to watch, then one to cherish, releasing breakthrough tracks like 'Animalistic' and 'Lost My Senses' that have helped define the next generation of DIRTYBIRD soundscapes. Then in the heat of lock-downs, banished from the booth, Claude offered Lubelski a live modular-jam show on the label's Twitch channel that would forever change the way he made music. For marathon stretches each week Lubelski would get lost in the bleeps and bloops of modular synth oddities, letting the randomness of the machines take control, and showing off a side of his personality that few had seen before. It was here that Claude offered Jake his debut DIRTYBIRD album and where the 'Happy Accidents' concept took form.
With the help of his own official Twitch partnership channel and a dedicated group of fans, Lubelski spent six weeks jamming and recording the leftfield modular samples that would become the bedrock of the project. Another month later he would have the most wide-reaching yet cohesive body of work he had ever created. An erratic, eclectic, and club ready moment in time captured in amber and ready to rave.
Watch the 'Happy Accidents' Modular Jam Sessions
Together with his video synthesist collaborator and Dublab resident Alex Pelly, Lubelski aims to bring the mysteries of modular to the fun-loving US dancefloor. Alex has prevailed as one of the foremost artists in the modular video world, creating immersive visual palettes for artists like Aura-T09, Sha Sha Kimbo, Diskore and underground collectives like Das Bunker.
It is with one foot planted in clubland's past and another in the sounds of tomorrow that Lubelski returns to the stage reenergized by his most cohesive and impressive body of work to date.
Lubelski's Phase 1 'Happy Accidents' Album Tour Dates
Follow Lubelski: