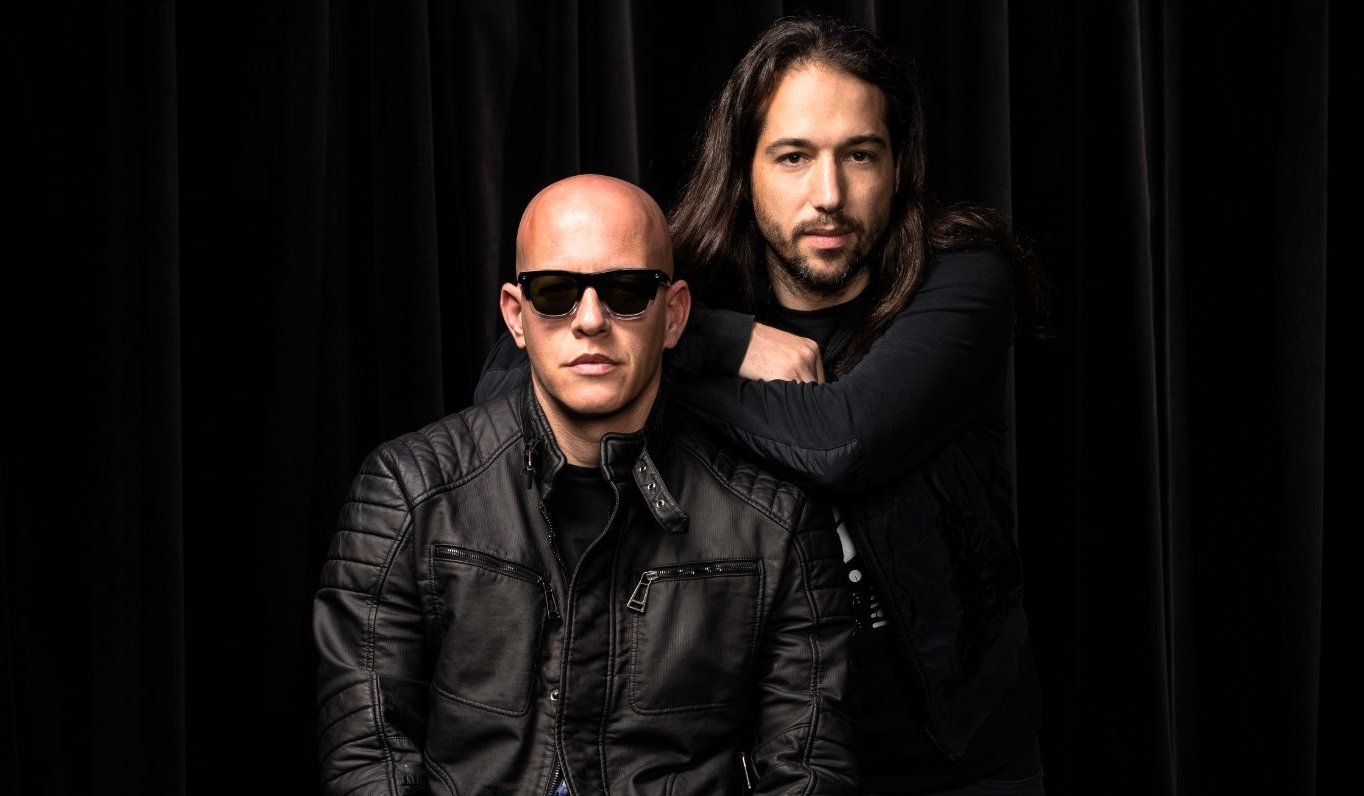 Since getting their start in 1996 under the name Shidapu & Duvdev and initially crossing paths with them at EDC Colorado as they took us to new corners of the galaxy with a full band playing their arsenal of tracks such as, 'I Wish' and 'Becoming Insane', Infected Mushroom has constantly been selling out shows and headlining music festival across the globe. Known for pioneering psytrance from Israeli and incorporating their influence from living in Goa into their music, the love for Infected Mushroom is unwavering throughout the rave culture.
Today, 7-7-2022, Eerz and Amit embody a trip through the galaxy with perfectly balance psychedelic highs, electric guitar licks, operatic vocals and otherworldly synthwork for a fresh collaboration with fellow Israeli artist, Bliss, 'A Cookie From Space' via Monstercat.  Infected Mushroom share:
"'A Cookie from Space' is a collaboration between us and Bliss, and it has the feel of a band playing all together. This was our fourth or fifth collective effort! The title comes from the lyrics which say, "A cookie from space is melting your face." Bliss wrote it, and
when someone has a mullet from space, you don't ask for the meaning, you just sit in awe of the inspiration that flows from its wondrous nature."
The iconic duo's return to Monstercat with the announcement that their anticipated 25th anniversary album due out in September titled, IM25, a nod to their recent performance to over 20,000 fans in Tel Aviv, the largest headline in their careers which served as a primer for the historic shows to come surrounding their commemorative body of work.
Monstercat and Infected Mushroom have aligned in the past for 'Spitfire' in 2017,  the band's 2018 album, Head of NASA and the 2 Amish Boys and again in 2021 with their 'Shroomeez' EP alongside their NFT project.  Infected Mushroom shared, "The 'Shroomeez' EP came to life from the NFT art that was presented to us. We imagined a planet full of mushroom creatures and a mushroom collective. It was super fun writing 4 futuristic trance tracks that will suit a society of shroomeez. Dropping this EP as an entrance to the NFT world is an exciting way to release music in the future and spread the word of Infected Mushroom."