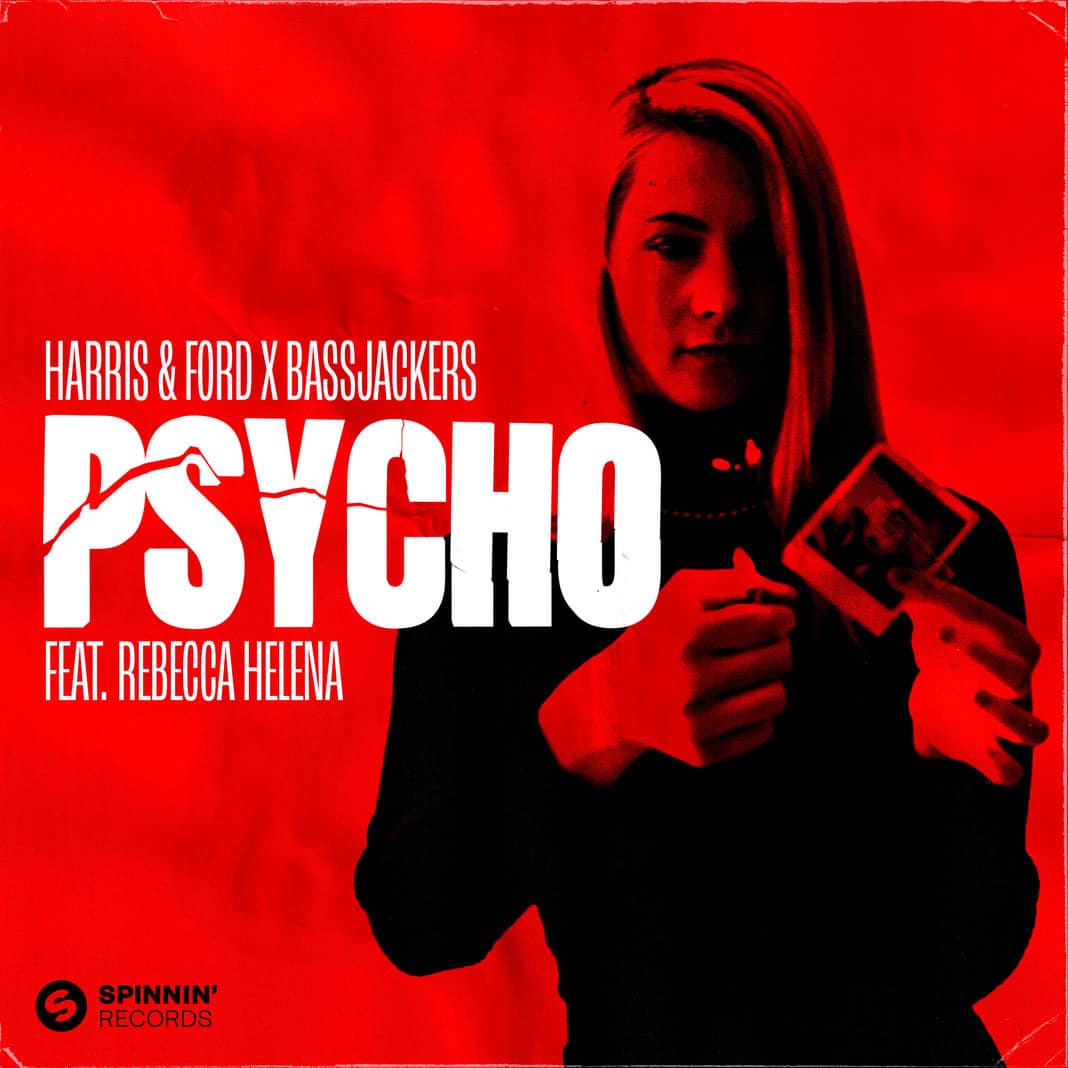 In a highly anticipated collab, Austrian hit duo Harris & Ford joins forces with Dutch dance music heavyweights Bassjackers, enforced by the vocal strength of Norwegian singer-songwriter Rebecca Helena. The result is "Psycho," a moody piece of rave music, featuring heavy triplets, ominous chords and inventive songwriting, sure to blow your mind as well as provide a fresh dose of festival energy. Yes, they'll make you go a little bit "Psycho," but it's definitely worth the ride!
"Psycho" is the dreamed result when these two trendsetting acts strike up a collab. Add in the vocal talents of Norwegian born, Berlin based singer-songwriter Rebecca Helena, and the record quickly takes off, draped over pulsating bass chords and heavy triplet beats.
Diving into the chorus, "Psycho" invokes an ominous melody, dark rhythm and Helena's soaring vocals, admitting 'you make me go a little bit psycho.' As her lyrics continue to captivate, the powerhouse production team adds thrilling effects and subtle throwbacks to the track's cinematic inspiration.
Add to this the immaculate electronic sound design both Harris & Ford and Bassjackers are known for, and you've got a destined festival favorite on your hands. A true crowdpleaser, especially when the party is at full swing, while its dark elements provide it with just the right amount of raw undertones. It's gonna be one hell of a summer, and we'll all go a little bit "Psycho" with this one.