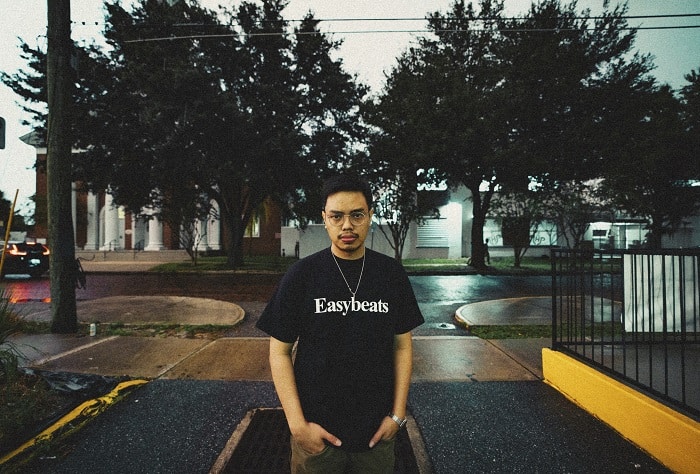 Following up on "Mistake" which debuted earlier this year, Indonesian born artist Bleu Clair drops his newest track, "Funk Accelerator" out now.
Known for his unique blend of house music ushering in a "new age house" signature sound with releases on powerhouse labels such as Insomniac Records, Terminal Underground, Bleu showcases his extensive production skills once again with an captivating blend of tech house and classical house on "Funk Accelerator." As the sampled vocals belt out, "…bring the old school sound into the new," "Funk Accelerator" is infectious from the start with vocal samples that hook the listener in accompanied by fist pumping beats all while maintaining a vibey flow that just makes you want to get up and moving. 
"For the longest time, I was playing around with the acapella of my song previously released single "Have Me All" and I tried to make a club version of the track out of it. I think dark and more underground vibe of the acapella will really spice up the tracklist of any DJ set. I hope that people will enjoy this one as much as I did creating it. Looking forward to test this out on my Upcoming Spring 2022 Tour," Bleu mentions.
"Funk Acceletator" debuts just as Bleu rolls out his Spring 2022 tour with stops across the U.S. and Canada. Make sure to check out Bleu at a tour stop near you!
BLEU CLAIR – SPRING TOUR 2022
APRIL 21 CODA   TORONTO, ON
APRIL 22 NEWSPEAK   MONTREAL, QC
APRIL 24 UBBI DUBBI   DALLAS, TX
APRIL 29 TREEHOUSE  MIAMI, FL
APRIL 30 RITZ  TAMPA, FL
MAY 12 VINE NIGHTCLUB. GREENVILLE, SC
MAY 13 ELSEWHERE  NEW YORK, NY
MAY 14 PRYSM  CHICAGO, IL
MAY 20 EDC LAS VEGAS  LAS VEGAS, NV *
* B2B with Matroda
Bleu Clair Socials:
Spotify     SoundCloud      Facebook      Instagram      Twitter
Bleu Clair Bio:
Answering the most burning desires of electronic music enthusiasts, Indonesian born artist Bleu Clair is one of the most exciting and inspiring in the house scene, delivering dance floors captivating tracks for this generation and those to come. Curating a new age house signature that not only evokes a dynamic energy amongst the true house devotees and music industry pioneers, but he has raised levels of vibrations in club mode, making him the artist to watch, notably coined by Dancing Astronaut. Releasing on Insomniac Records and collaborating with the likes of AC Slater, Matroda and Ytram the moniker of Martin Garrix, it is clear that Bleu Clair is here to stay, with a string of support from Skrillex, Dj Snake, Diplo and more.
2020 saw Bleu Clair's iconic collaboration with Ytram (the moniker of Martin Garrix) – ''Make You Mine,' out on STMPD, give the most memorable and explosive energy to the summer season, while in that time he has delivered powerful remixes for the likes of Tchami and Habstrakt. Into a new year and 2021 welcomed some epic music from Bleu Clair with the release of 'Have Me All' featuring Jelita, garnering millions of streams and securing him the #22 spot on 1001Tracklist's inaugural 1001 Top Producer list. Backing it up he joined AC Slater in the studio and released 'Green Light' featuring Kate Wild on Musical Freedom and gave the world 'Disco Tool' alongside Matroda, hitting #3 on Beatport's overall chart. 
In 2021 Bleu Clair's catalog has taken him straight on tour, with his debut run of dates in the USA including spots on the inaugural EDC Las Vegas, Seismic Dance Event in Austin and San Diego's renowned CRSSD Fest. With a truly distinct sound that ascends the ultimate new age of house music, while firing up over half a million monthly listeners on Spotify alone, the Bleu Clair output is strong, opening dancefloors and festivals up to a highly anticipated decade of electronic music.