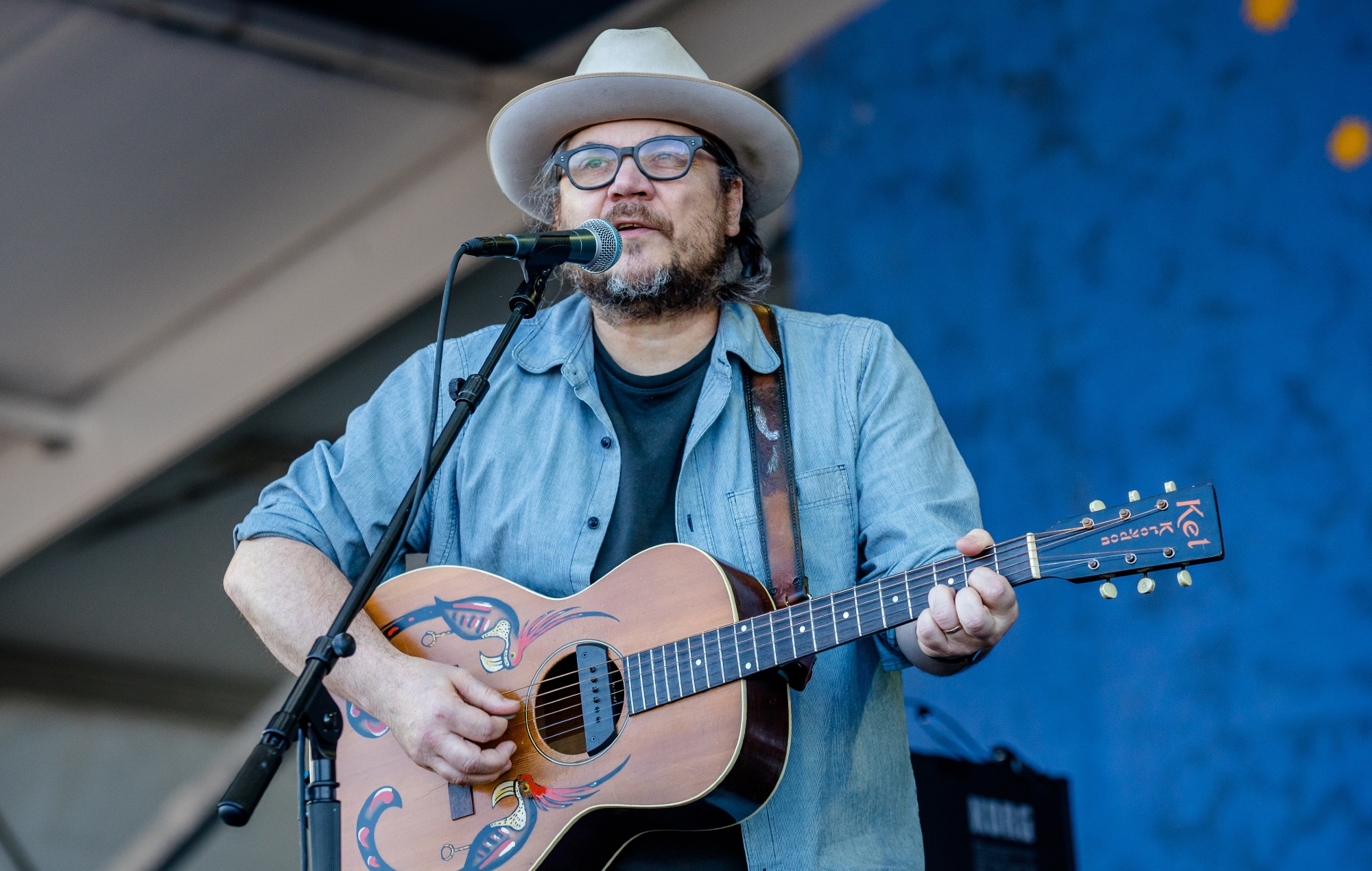 Wilco are set to release an alternate version of their seminal album 'Yankee Hotel Foxtrot' for this year's Record Store Day.
Taking place on Saturday April 22, Record Store Day celebrates independent record stores around the world, giving fans the chance to buy special one-off collectable releases on vinyl, cassette and more.
Wilco will release the new version of their 2002 record on vinyl for the annual event, dubbing it 'Crosseyed Strangers: An Alternate Yankee Hotel Foxtrot'. It will comprise live recordings of 'Radio Cure', 'Jesus, Etc.', 'Heavy Metal Drummer', 'Pot Kettle Black', 'Poor Places' and 'Reservations', as well as different versions of 'War On War' and 'I'm The Man Who Loves You'.
Only 4,500 copies of the vinyl will be available for purchase through participating stores – search the directory here.
'Crosseyed Strangers' was originally compiled by the band last year for Uncut magazine, to coincide with the record's 20th anniversary. It was released at the time as a bonus CD which came with the September 2022 issue of the magazine.
The band also released seven special versions of 'Yankee Hotel Foxtrot' to mark its 20th anniversary last year, including a "Super Deluxe" set. The set comprised eleven vinyl records and a CD, with 82 previously unreleased tracks. It also included a book featuring interviews with frontman Jeff Tweedy, drummer Glenn Kotche and Jim O'Rourke, who mixed the album, as well as previously unseen photos of the recording process.
In addition to the reissues, the band also played six shows last April to commemorate the record. They performed the album in full across four dates in New York and two in Chicago, with the final night marking exactly 20 years to the date that the album was released.
The 20th anniversary reissue of 'Yankee Foxtrot Hotel' earned Wilco two Grammy awards earlier this month; one for Best Historical Album and one for Best Album Notes. The band have released eight albums since 'Yankee Hotel Foxtrot' originally arrived, the most recent being last year's 'Cruel Country'.
In a four-star review, NME's Patrick Clarke wrote: "From the title track … what emerges is a fractured portrait of a complicated nation, one that offers no easy resolutions but remains, like America, endlessly compelling. If the best country music has always been about storytelling, then on 'Cruel Country' Wilco are delivering it in its purest form."
The post Wilco to release alternate version of 'Yankee Hotel Foxtrot' for Record Store Day appeared first on NME.