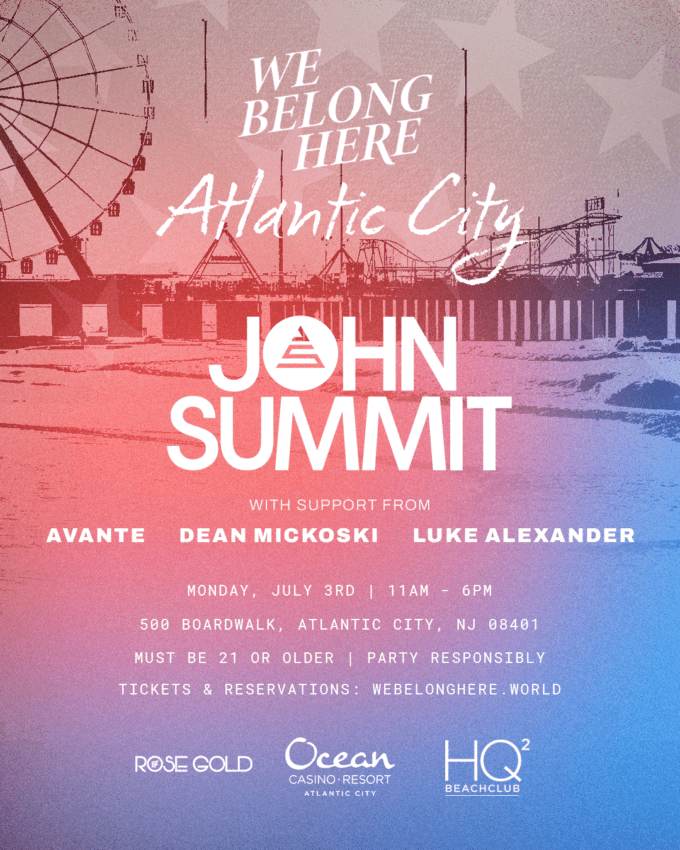 We Belong Here, the annual festival curator in Miami that specializes in creating sophisticated musical experiences in unique locations, is proud to present its debut pop up in Atlantic City on July 3rd. Tickets and tables amounting are already fully sold out to this highly anticipated experience.
The evening will be headlined by the sensational electronic music artist, John Summit, promising an unforgettable day of pulsating beats and euphoric energy. Known for his genre-defying music and infectious rhythms, Summit has taken the house and techno scene by storm and has become a favorite among music enthusiasts. In addition to John Summit, artists such as Avante, Dean Mickoski, and Luke Alexander will also be setting a proper house music vibe.
We Belong Here has established itself as a notable curator, uniting exceptional artists for experiences that help accentuate the essence of nature and the significance of national historical landmarks. The July 3rd event in Atlantic City will showcase the exceptional artistry and unmatched stage presence of John Summit. 
This spectacular event will take place at the lively HQ2 Beach Club at the Ocean Casino Resort, a venue renowned for its beachside location and high-end hospitality. We Belong Here will be reimagining the space to curate an experience that is reminiscent of their popular annual Miami Festival.rea.
We Belong Here has teased plans to announce more pop up events that will showcase many artists' talents while also highlighting some of the most beautiful and influential places throughout this area.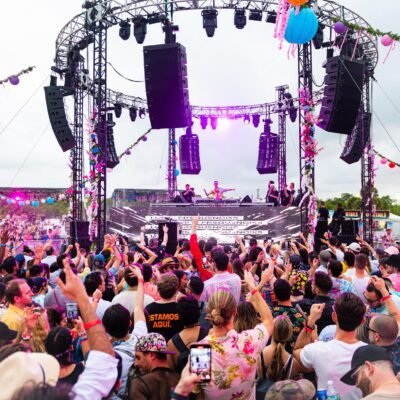 Press Release
The post We Belong Here and John Summit to Bring Miami Vibes to Atlantic City this Independence Day Weekend appeared first on EDM | Electronic Music | EDM Music | EDM Festivals | EDM Events.