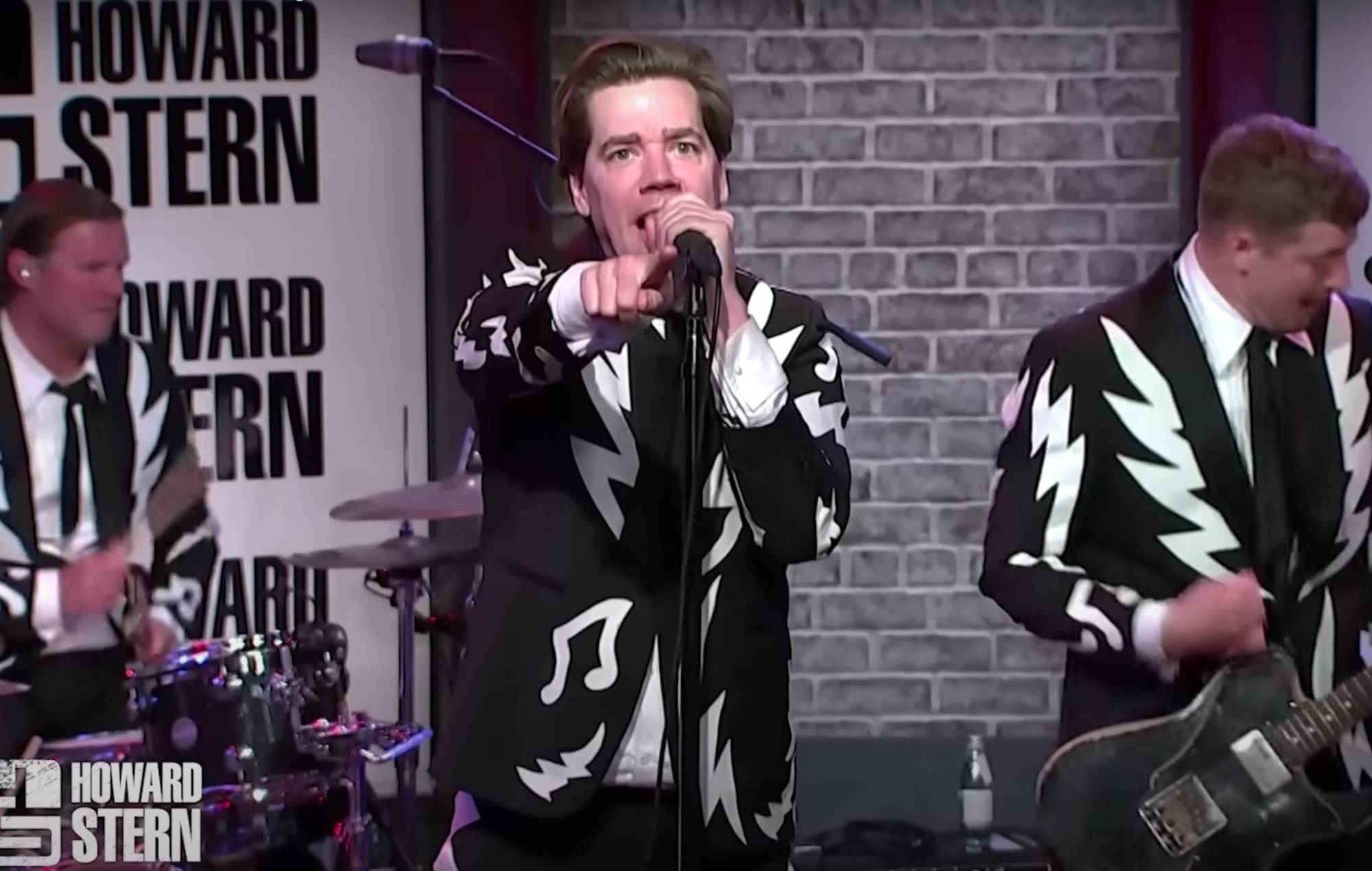 A raucous live rendition of The Hives' breakthrough hit 'Hate To Say I Told You So' has been shared.
The Swedish rockers performed their 2000 single on The Howard Stern Show earlier this week with the band donning the lighting-bolt suits they've worn on tour. You can view footage below.
"Feel free to appreciate the precision and power of bass player The Johan and Only, playing this song which has aged like a fine wine," frontman Pelle Almqvist said mid-way through the song. "The Hives have become old, wise souls trapped in young, sexy bodies. And so has their music."
It came just days after Almqvist cut his head on his own microphone at a gig with Arctic Monkeys in Manchester.
[embed]https://youtube.com/watch?v=ghF0J9nSiok&start=177&feature=oembed[/embed]
The Swedish rockers were warming up for the Sheffield band at the first of two nights in Manchester when Almqvist accidentally hit himself in the head while swinging his microphone.
Despite a serious cut to the eye, Pelle continued with the show and told fans afterwards that he was doing well and that the band would continue performing as planned.
Later this summer, The Hives will release their first new album in over a decade, 'The Death Of Randy Fitzsimmons'. Last month, they shared lead single 'Bogus Operandi'.
The band will release 'The Death Of Randy Fitzsimmons' on August 11, 2023, via Fuga — you can pre-order the album here.
Meanwhile, their tour with Arctic Monkeys continues tonight in Sheffield and through to the end of June.
See the tour dates below.
JUNE 2023
10 – Hillsborough Park, Sheffield
12 – Swansea.com Stadium, Swansea
14 – The Ageas Bowl, Southampton
16 – Emirates Stadium, London
17 – Emirates Stadium, London
18 – Emirates Stadium, London
20 – Malahide Castle, Dublin
25 – Bellahouston Park, Glasgow
The post Watch The Hives play raucous live version of 'Hate To Say I Told You So' appeared first on NME.