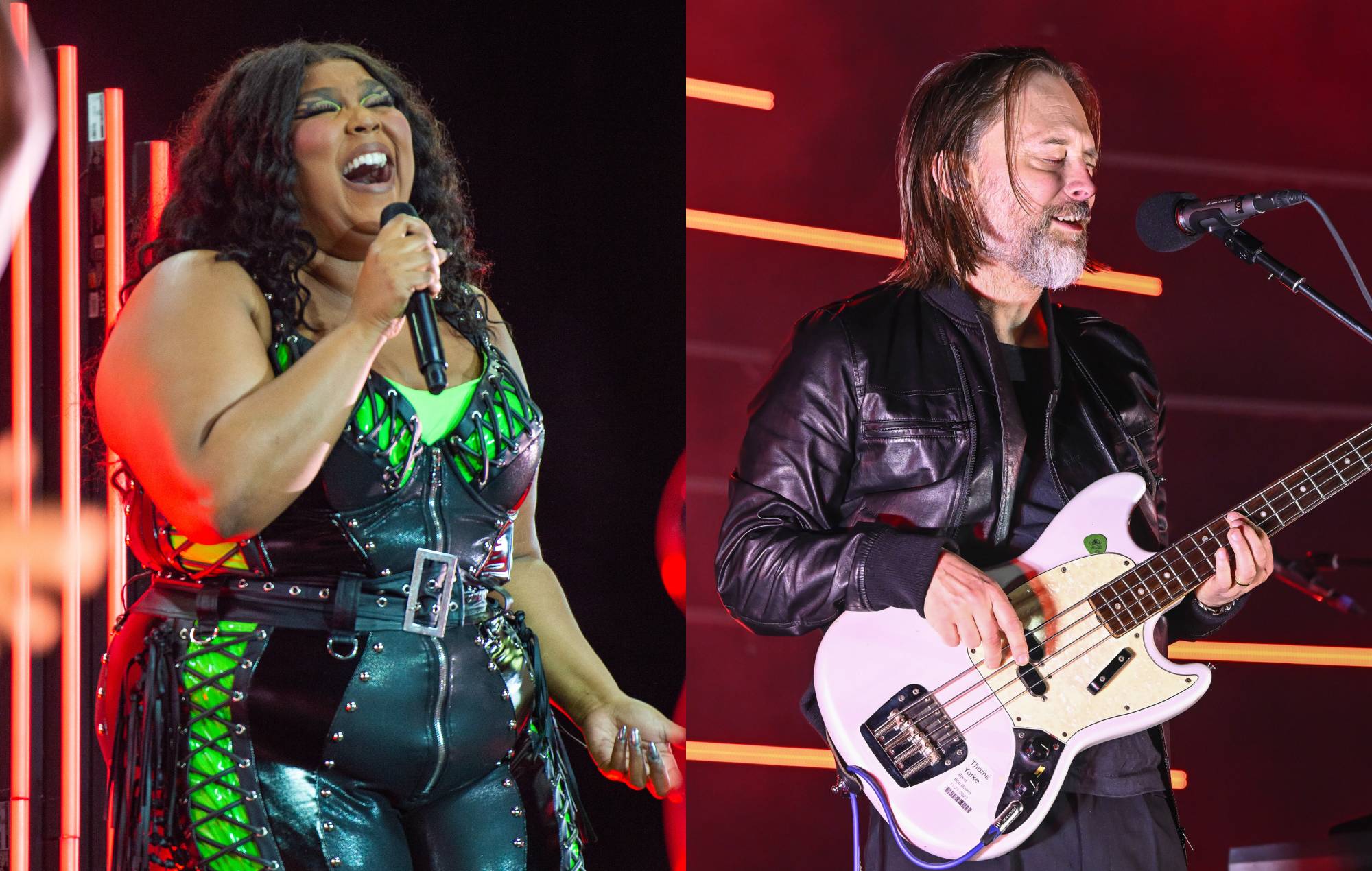 Lizzo has shared a video of her singing Radiohead's hit 'Creep' during a recent night out at a karaoke bar.
The pop singer shared a clip of herself belting the 1993 hit in a carousel post on her Instagram. The caption read: "'What does Lizzo do after her shows…'???" along with a few other photos of her posing in the karaoke place.
Lizzo has previously opened up about her love for the English rock band. In a profile with Vanity Fair, the singer recalled how she always felt different and said that while her fellow students were getting into rap music ("which she loved, especially Houston rap") she was also listening to the likes of Radiohead.
"It was a Black school, mostly Black and brown, Caribbean, I had Nigerian friends," she said. "They were all listening to what was on the radio — Usher, Destiny's Child, Ludacris —  and I was into Radiohead's 'OK Computer'. I kept it hidden, even when I was in a rock band, because I didn't want to be made fun of by my peers — they'd yell, 'White girl!'"
The pop singer has covered a few other bands in the past. During her ongoing 'Special' tour, she sings a rendition of Coldplay's 'Yellow' as well as Chaka Khan's 'I'm Every Woman'.
During her headlining set at this year's Glastonbury festival, she introduced 'Yellow' as one of her "one of her favourite songs."
She is currently at the tail-end of her 'Special' tour with the final show set to take place on July 30 at the Naeba Ski Resort in Japan. By the end of its run, the tour would have visited North America, Europe, Asia and Australia across 80 shows.
Last month, Lizzo recreated the choreography Beyoncé and Blue Ivy do for 'My Power' on the 'Reinassance' tour.
In a video, Lizzo danced to the trending choreography for 'My Power' – which was made popular by Beyoncé's 11-year-old daughter, Blue Ivy, who occasionally surprises fans by performing alongside her mother on stage.
The post Watch Lizzo cover Radiohead's 'Creep' at karaoke appeared first on NME.