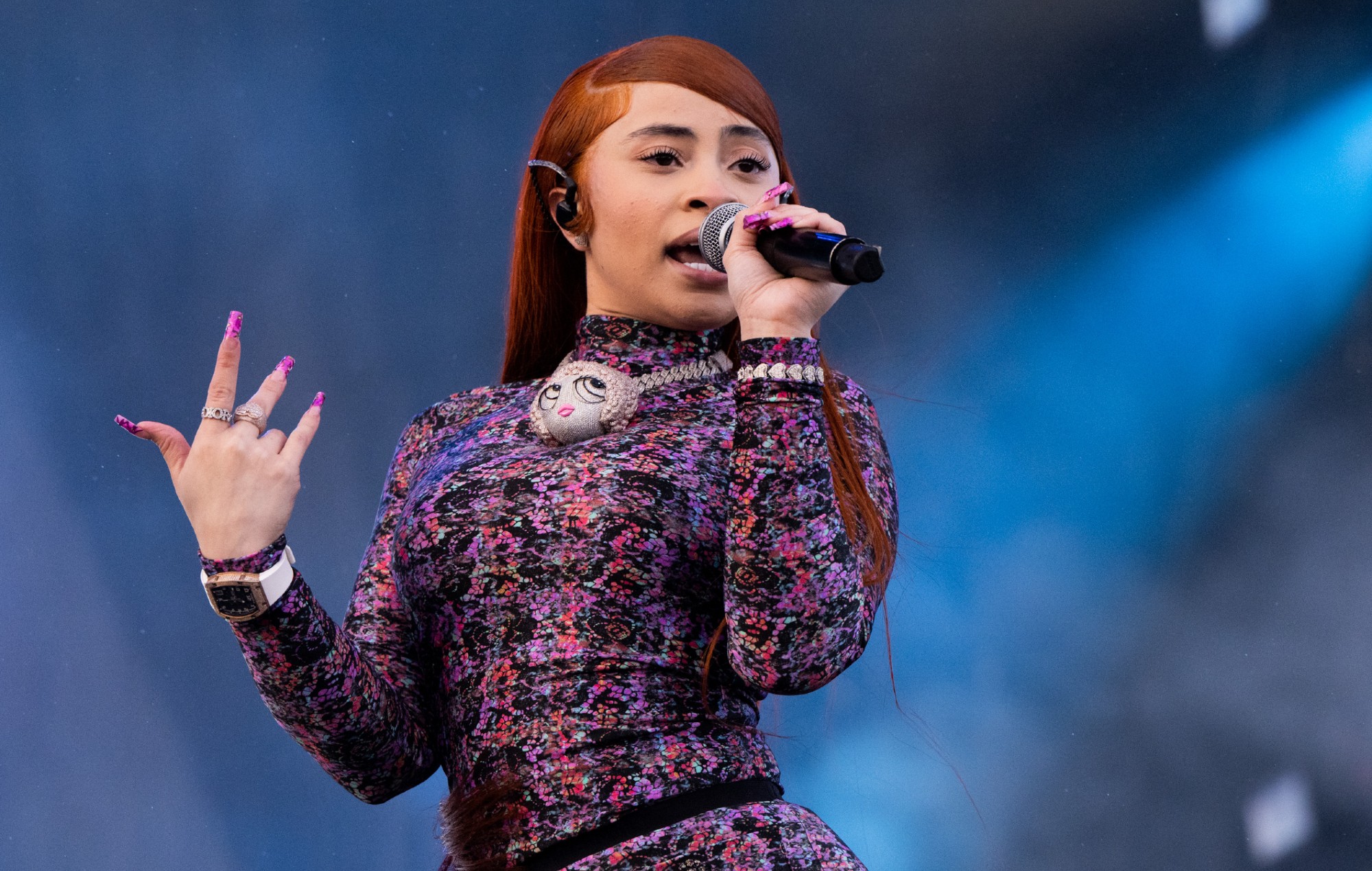 Ice Spice has performed her hit collaborative single 'Boy's A Liar Pt. 2' with PinkPantheress live for the first time at Rolling Loud Cali in Los Angeles, California.
The Bronx-raised rapper, born Isis Gaston, performed a short set at Rolling Loud, dedicating a significant portion of her 13-minute set to the smash hit. Watch the clip below.
[embed]https://youtube.com/watch?v=1OYQoZ6s3Ds&start=393&feature=oembed[/embed]
Elsewhere in the set, Ice Spice performed 'Princess Diana', 'Gangsta Boo', 'Actin a Smoochie', 'Bikini Bottom', 'Munch (Feelin' U)' and closer 'In Ha Mood'.
Ice Spice teamed up with PinkPantheress in early February to release a new version of the latter's November song 'Boy's A Liar'. The track – now the best-performing song of both rising artists' respective careers – boasts over 44million views on YouTube and counting.
PinkPantheress said of her collaboration with Ice Spice in a Big Read cover story with NME: "I saw that [Ice Spice] followed me because I was on Instagram, and I never go on Instagram," she said. "I thought it was cool because I didn't think she even knew who I was. I popped in [the DMs] and said, 'Whenever you're in the UK, I'd love to meet'. I think she's really cool, above the music and everything. She said she was a fan [of mine], and I was like, 'OK, amazing'."
"Even though Ice Spice does drill, her flows are super unique and the beats she chooses are different. A lot of people would struggle with the beats I choose, but I knew she'd be good for it," PinkPantheress added.
"My songs are quite dark lyrically," she explained. "With Ice Spice, once you see the world she embodies and what she looks like, it makes you view the music differently. I listened to her and I'm like, 'Oh, she's actually more cute than a savage'. I guess it was a good opportunity for her to show a more vulnerable side. I think it's good to create more of a three-dimensional character as a musician."
The post Watch Ice Spice give 'Boy's A Liar Pt. 2' its live debut at Rolling Loud Cali appeared first on NME.