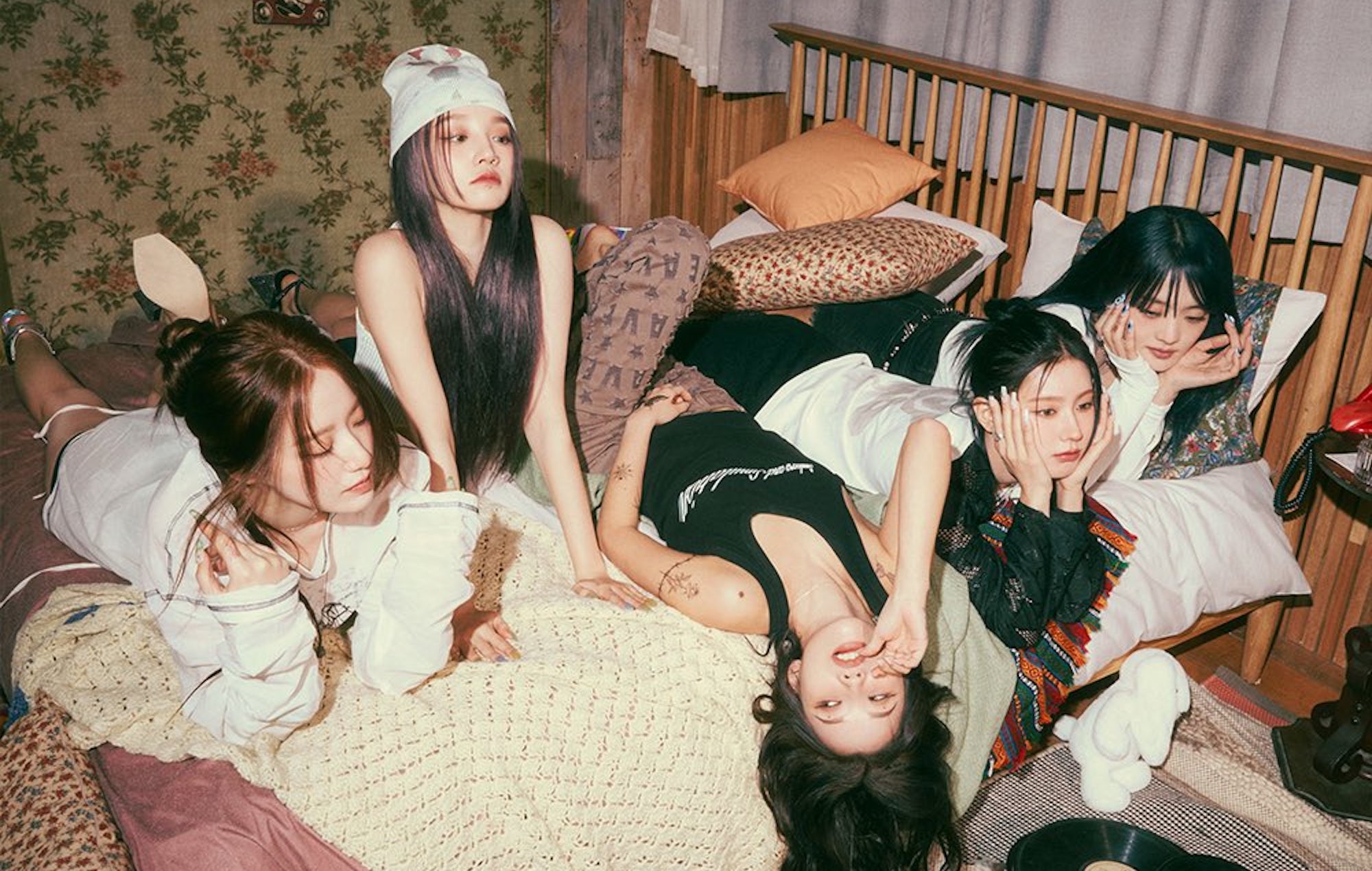 K-pop girl group (G)I-DLE have released their first-ever English single, titled 'I Do'.
'I Do' is the girl group's first release in partnership with 88rising. It comes shortly after a new partnership between the Asian-focused music company and the girl group's label CUBE Entertainment, per Billboard.
In the music video for 'I Do', the members of (G)I-DLE play an extraterrestrial who crash lands on Earth. She meets a kind stranger who takes her in, and the pair soon fall in love.
However, the duo are being chased down by mysterious men in hazmat suits, and are later cornered in a deserted warehouse. In order to save her love, the extraterrestrial uses her magic powers and sacrifices herself.
"Don't you go falling in love / Trust me she's not the one / She won't ever love you like I do / Hold you like I do / Know you like I do," the girl group sing on the chorus of 'I Do'.
[embed]https://youtube.com/watch?v=pCh3Kp6qxo8&feature=oembed[/embed]
'I Do' is the first taste of (G)I-DLE's upcoming fully English EP 'HEAT', which will be released in September. "We're very excited about the release of 'HEAT', which will be our first EP fully in English," Ahn Woo-hyun, CEO of Cube Entertainment, told Billboard.
"'HEAT' is all about being confident and bringing the spirit of an endless summer with you wherever you go. We hope that the release of 'HEAT' will allow us to bring the message and mission of (G)I-DLE to the whole world," Ahn added.
Meanwhile, Sean Miyashrio, the founder and CEO of 88rising, said that he has "been a fan of (G)-IDLE for a long time because, creatively, they are so in tune and involved with the music and stuff they put out".
"That was something to me that was refreshing about the group that I always felt," he added. "It makes the process so much more meaningful when there is such a firm belief and point of view the artists have and I felt really honoured that they would be open to collaborate with us."
(G)I-DLE are the latest K-pop act to start working with 88rising. The Asian-focused music company also has partnerships with the likes of Jackson Wang, BIBI, Chung Ha and more. Elsewhere, (G)I-DLE's latest Korean single 'Queencard' was recently named by NME as one of best K-pop songs of 2023 so far.
The post Watch (G)I-DLE's otherworldly video for their first English single 'I Do' appeared first on NME.