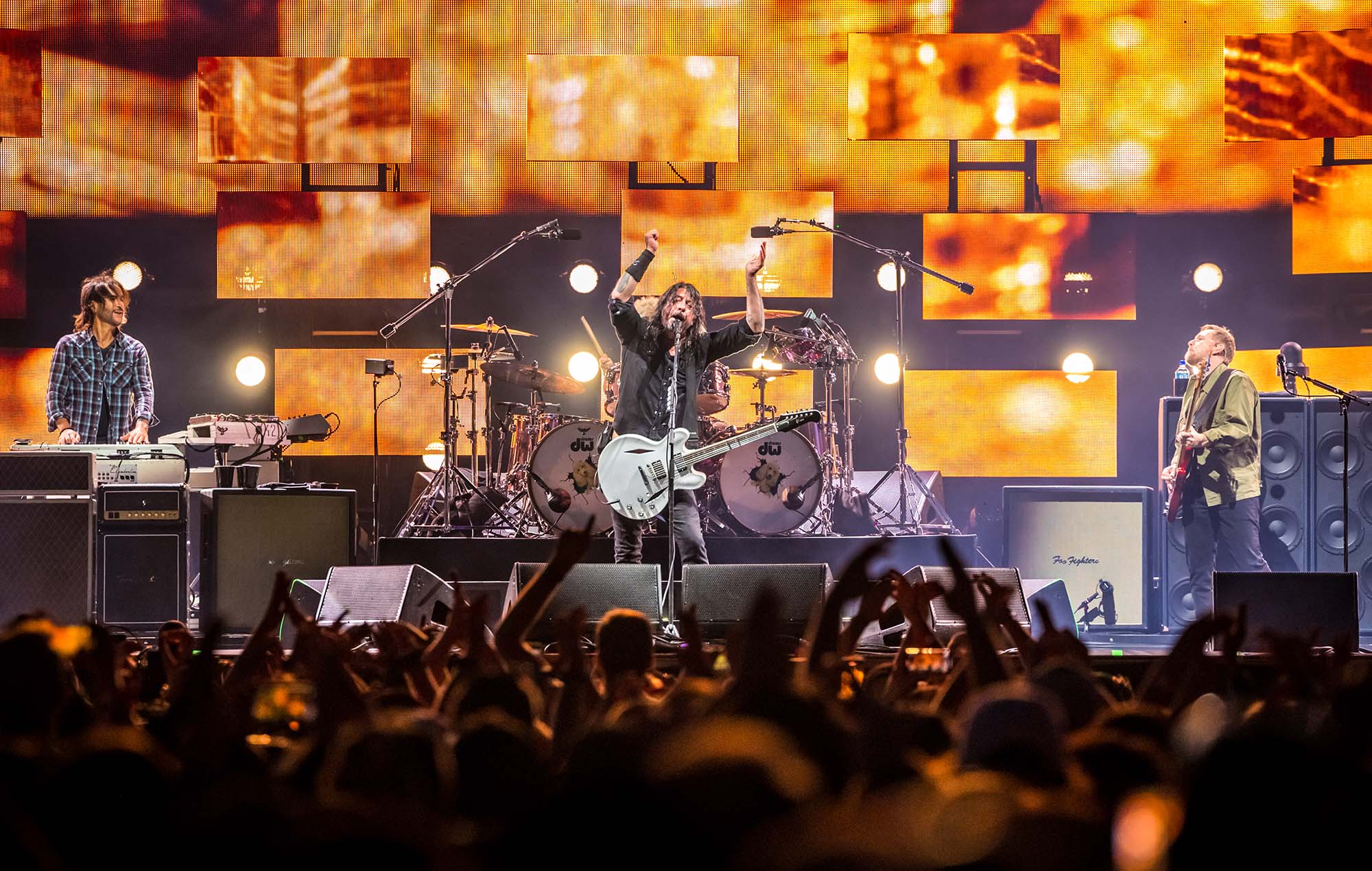 Foo Fighters covered Nine Inch Nails' 'March Of The Pigs' at their Sonic Temple festival set last night (May 28) – check it out below.
Earlier this week (May 24), the band played their first full concert of 2023 in New Hampshire, going on to play shows at Boston Calling and at Ohio's Sonic Temple festival.
The gigs saw the band introduce newly-announced drummer Josh Freese, who took on the role following the passing of Hawkins last year, and at Sonic Temple they played a medley of songs from bands Freese has played with in order to introduce him to the world.
One of these was 'March Of The Pigs', with Freese having previously played for Nine Inch Nails alongside the likes of Paramore and Weezer.
Check out the cover below.
[embed]https://youtube.com/watch?v=wlNN6OZtLuU&feature=oembed[/embed]
At their Boston Calling set, Foo Fighters were joined on stage by late drummer Taylor Hawkins' son Shane.
The second gig of their comeback came on Friday night, where Shane joined them to perform 'I'll Stick Around'. He had previously played 'My Hero' with the band at the Taylor Hawkins Tribute Concert at Wembley Stadium last September.
Reviewing Foo Fighters' Boston Calling set, NME wrote: "To say the Foo Fighters are reinvigorated would be to suggest that they were somehow on the wane before, but the new dimension and momentum Freese adds to their sound lends them a slickness and weight that will surely see them remaining a rock'n'roll mainstay."
The band also have a series of North American headline shows lined up – and remaining tickets are available here – and Grohl has also teased that some UK live shows are also on the horizon.
The post Watch Foo Fighters cover Nine Inch Nails' 'March Of The Pigs' appeared first on NME.