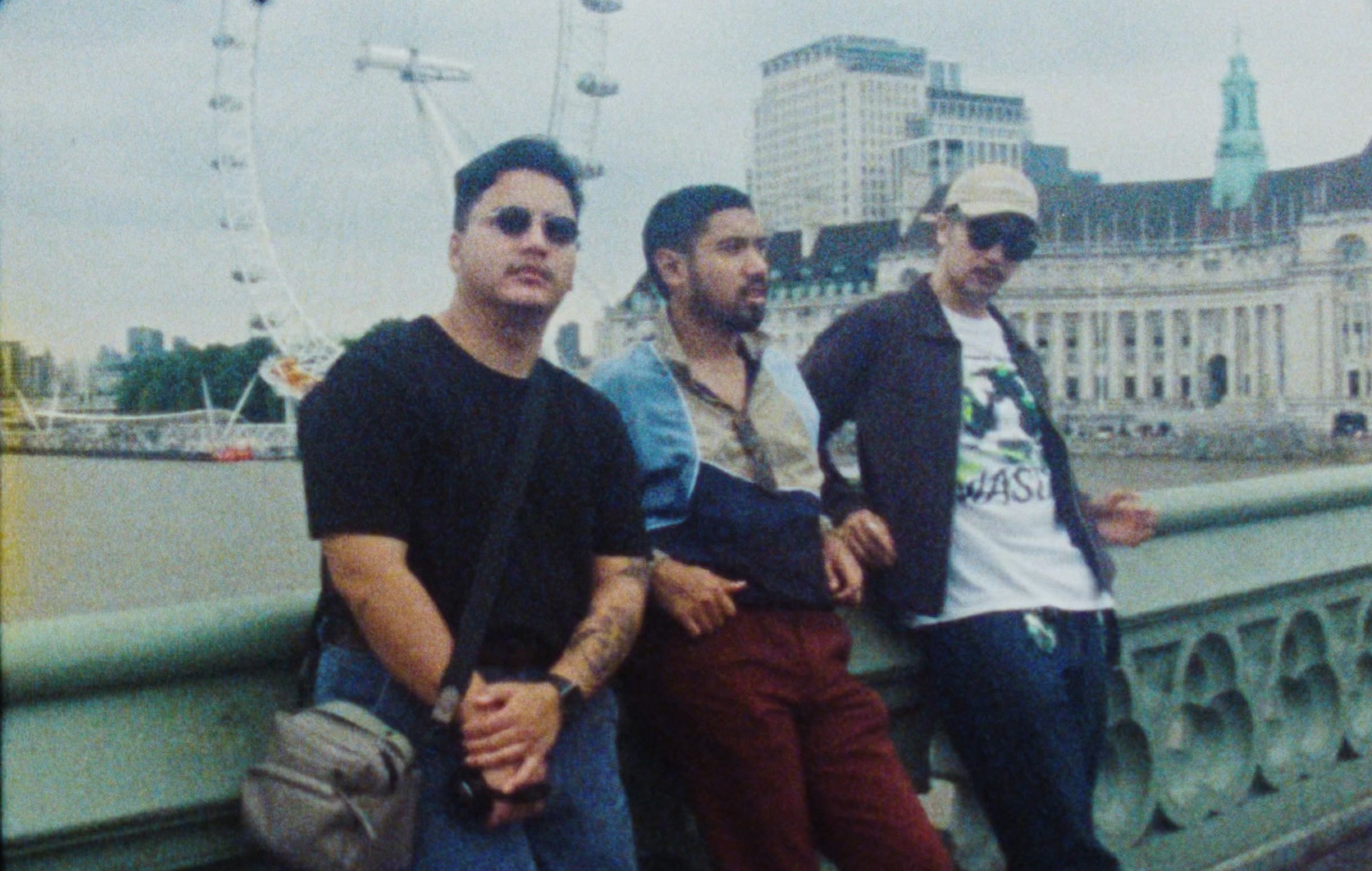 Last summer, the indie pop trio Elephant Kind made a huge leap: uprooting from their home country of Indonesia to move to London for their music. It's a move that's the subject of their new documentary, From Indo to England, which NME is hosting exclusively here along with a chat about their new EP 'Superblue' and more. Check it all out below.
In the Indonesian capital of Jakarta, Elephant Kind are a known quantity: their albums 'City J' and 'The Greatest Ever' have racked up millions of streams and the band have opened for the likes of The xx and Franz Ferdinand. But for the next phase of their career, the band decided to move to London sight unseen.
"We don't have any history [in London]," frontman Bam Mastro told NME. "We've never been to London before this. We're new. We're just three immigrants walking around the city going 'yo, listen to our music'."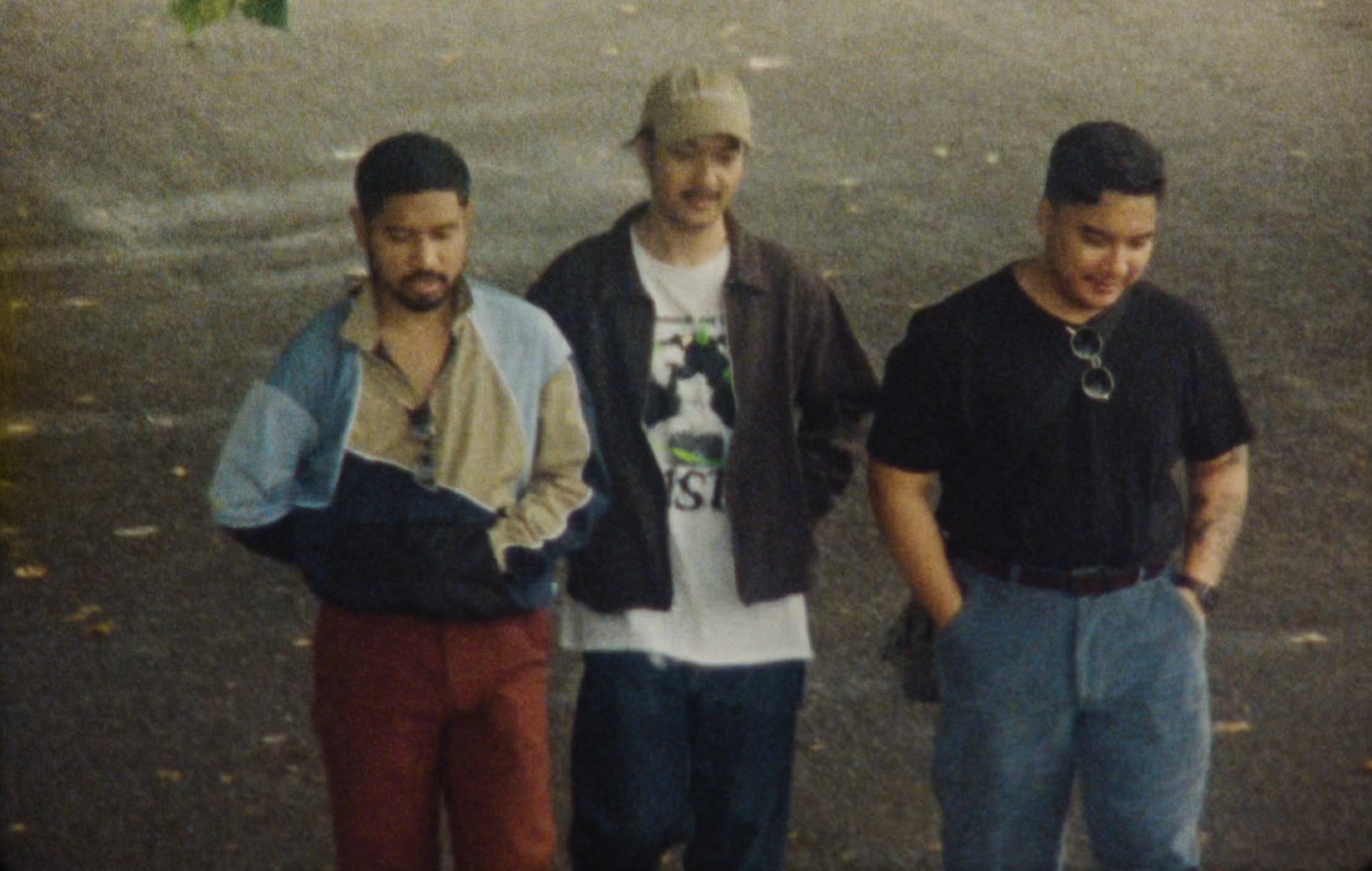 Elephant Kind – rounded out by drummer Bayu Adisapoetra and bassist Kevin Septanto – have since started to make ripples in their adopted country. Billboards and posters aplenty went up in London and Manchester to promote their new EP 'Superblue', which dropped at the end of March, and today (May 4) they'll play their first headline show in Manchester at 33 Oldham Street – find tickets here.
As Elephant Kind slowly carve out a career in London, playing small shows and earning new fans, Bayu said he finds himself experiencing deja vu – echoes of the band's experiences when they were starting out in 2013.
It wasn't easy for Elephant Kind to give up their hard-won success in Indonesia to go back to square one in London. "As an artist where a lot of people have taken a liking to your music, you would want to sustain that," Bam said. "And once you lose that, you kind of miss that feeling: when you see someone at the mall, and they come up to you and say 'I love your music', and playing for thousands of people and they're singing along to your lyrics."
But when a label came knocking – Mola Records, which Elephant Kind are now signed to – and the opportunities to perform in London, and then move to the city emerged, the band decided to meet the challenge. Elephant Kind then embarked on the monthslong process of moving across the globe, sorting visas and making sure i's were dotted and t's crossed (and, for Bam, in between attending his own wedding).
"Coming over to London, it's a whole other different environment," Bam said. "And that means we're starting over, but also we had an adventurous, optimistic mindset – like the enthusiasm of a high school band." Added Kevin: "It was quite difficult at first, because it's a total opposite country… But the fact we came here for music, for things that we love, it turns out, it doesn't really matter. You can cope."
In the past few months, Elephant Kind somewhat underestimated their fans' interest in their big move. "I didn't think it was really that important for them to know why we moved," Bam said. But back in Indonesia Elephant Kind used to gig to the tune of 10 shows a month, and fans had gotten used to seeing them in their cities every weekend. As the country's live music scene reopened with a vengeance in 2022, fans started sending Elephant Kind messages asking where they'd gone.
Enter From Indo to England. "[Fans will] get the answer on why we moved from Jakarta to London," Bayu declared. "Because we explain everything about the decision." And for Londoners brand-new to Elephant Kind, the documentary also offers an introduction to each of the band's members and their personal journeys into music – with old family photos and even appearances from Bam's mother and sister.
[embed]https://youtube.com/watch?v=iVGk2GMTLHo&feature=oembed[/embed]
What Kevin is most excited for fans to see, though, is the full live performance of 'Superblue', filmed in Rak Studios, that is cut throughout the documentary. It's a warm, straightforward presentation of the EP that follows decidedly dreamier music videos for the songs 'Feelings' and 'Love As'. Recorded in Jakarta and completed in London – with contributions from producer and mixer Sam Petts-Davies, the first external producer that Elephant Kind have ever worked with – 'Superblue' is a lockdown record that offers escapist fantasy ('Rockstar') and dwells on connection ('Feelings') and isolation ('Lately').
More importantly, the EP marks the first time Elephant Kind have worked so collaboratively in the writing and recording of a project, a shift from when Bam – who started Elephant Kind as a solo project while at uni in Australia – served as principal songwriter. "'Superblue' is a jumping [off] point for the three of us writing music together as a band," Bayu said. "Now we're making music together every week."
"Everyone that's listened to these new tracks that we've been working on, they say that it's different than what we've done before," Bam said. "I think it's something in the air, man. It's London, you know what I mean? Everyone came here to just do music and be inspired."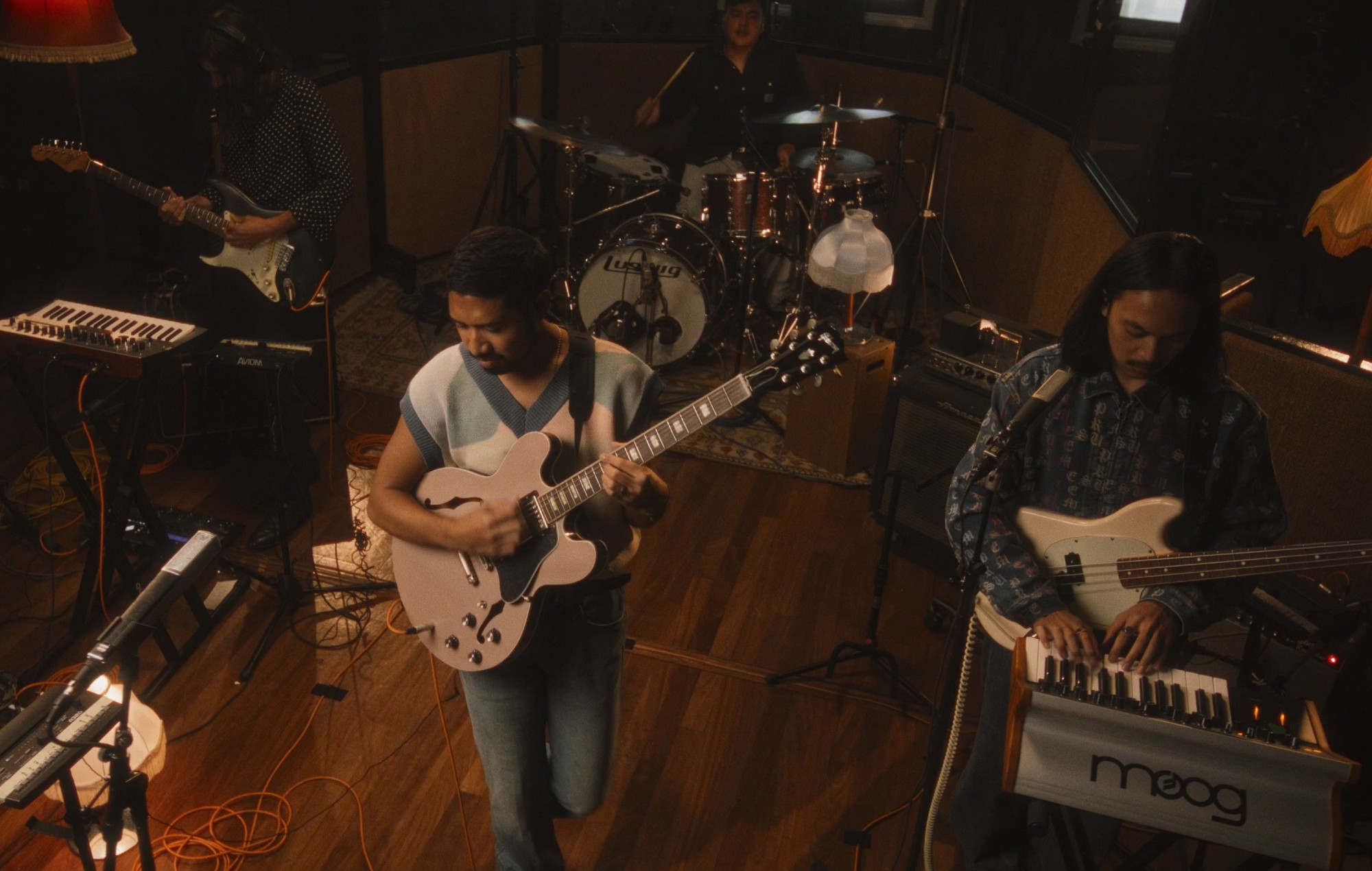 Elephant Kind's new creative process is why, despite doing an interview ostensibly about their latest EP, the band can't help but look ahead to the music they're working on for their upcoming album – which you can hear if you catch them in Manchester tonight or in London next week, opening for Ziyad Al-Samman.
"We've been playing shows and we haven't been playing any of our old songs," Bam said. "It feels like we're in a new band," added Bayu. "Like, we're not Elephant Kind. Maybe Elephant Kind 2.0."
Watch Elephant Kind's new documentary From Indo to England above. The band play 33 Oldham Street in Manchester tonight (May 4) and they support Ziyad Al-Samman at the Lexington in London next week (May 11).
The post Watch Elephant Kind's new documentary about EP 'Superblue' and moving from Indonesia to London: "Everyone came here to just do music and be inspired" appeared first on NME.