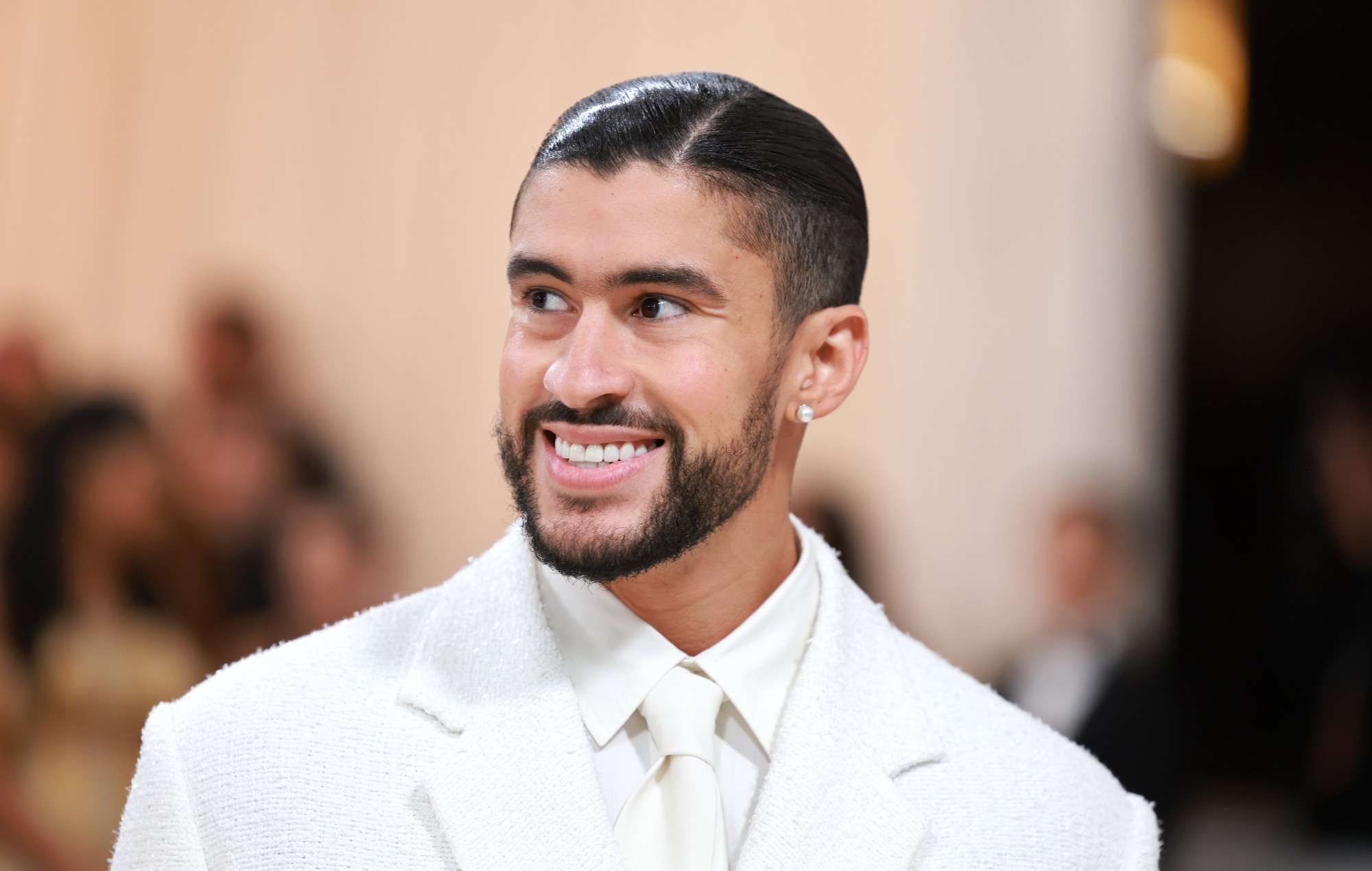 Bad Bunny took part in his first ever solo wrestling match last night (May 6), going up against Damien Priest during WWE's Street Fight In San Juan.
The reggaeton star has been a frequent visitor to the world of WWE over the years, appearing during 2021's Wrestlemania and Royal Rumble events. He returned to wrestling earlier this year, taking on Brock Lesnar, but last night he headlined his own solo match against former tag team partner Priest.
WWE's Street Fight In San Juan took place in Bad Bunny's own Puerto Rico. Because it was a "street fight" match, weapons were allowed throughout the fight, and other wrestlers could get involved.
As reported by Rolling Stone, members of the Latino World Order and the legendary Rey Mysterio came to the ring to assist Bunny while Priest was helped out by wrestlers including Finn Balor, Carlito and Dominik Mysterio.
During the event, Bunny was slammed through a table as the fight spilled out from the ring but he recovered and went on to beat Priest, finishing him off with his signature move "the Bunny Destroyer".
Check out footage of the fight below:
The crowd singing Bad Bunny's theme was amazing #WWEBacklash pic.twitter.com/hle9DTN870

— Roman Reigns SZN (@reigns_era) May 7, 2023
Bunnies CAN fly!

Bad Bunny wows us all in this San Juan Street Fight at #WWEBacklash!@sanbenito pic.twitter.com/lBQ3NWTYcU

— WWE (@WWE) May 7, 2023
What a win for Bad Bunny in the San Juan Street Fight at #WWEBacklash!

The LWO is here to celebrate! pic.twitter.com/ZROqPNIadf

— WWE (@WWE) May 7, 2023
Bad Bunny just got put through a table by @ArcherofInfamy at #WWEBacklash!@sanbenito pic.twitter.com/ws7dI3gi8K

— WWE (@WWE) May 7, 2023
What other Grammy award winner you know that can cook in the ring like this?!?!?!? Bad Bunny is a legend! #WWEBacklash pic.twitter.com/CsMyyyDEF9

— Public Enemies Podcast (@TheEnemiesPE3) May 7, 2023
Earlier this year, Bunny headlined Coachella Festival alongside Blackpink and Frank Ocean, who was replaced by Blink-182 for weekend two.
During his first, history-making set, Bad Bunny brought out Post Malone, Jhay Cortez and Jowell & Randy before making a guest appearance during Gorillaz set at the second weekend of the festival.
He also apologised to Harry Styles after "dissing" him with his onscreen visuals.
A message was displayed during Bad Bunny's first headline set that read "goodnight benito could do As It Was but Harry could never do El Apagon," but it was replaced by another that said "Sorry Harry. It was a mistake from my team. We love you. <3>
The post Watch Bad Bunny get slammed through a table during his first solo WWE match appeared first on NME.