Following an unprecedented global movement behind their viral hit single, 'Astronomia' Vicetone are back with their latest original track, 'Shadow' feat. Allie X on Monstercat. Exploring the darker side of their polished productions, the Dutch duo craft a moody melodic progression around the intoxicating vocals from Canadian pop musician, Allie X.
Unleashing a haunting new soundscape right in time for a full, blue moon Halloween, 'Shadow' is a testament to Vicetone's artistic depth and widespread appeal. It's tracks like this that really make you yearn for one of those signature Monstercat stage takeover expereinces at festivals like Tomorrowland, Miami Music Week and Amsterdam Dance Event.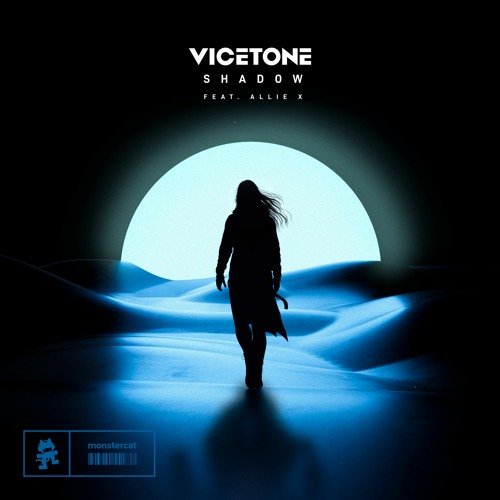 Vicetone share, "Shadow explores the darker side of love and infatuation, with a haunting melody that we can't get enough of. Allie X really nailed the vibe of the vocal and we couldn't be more excited to be working with her."
Allie X adds, "This is a song about listening to a side of yourself that is often thought of as a burden or an embarrassment. I have been fascinated with Jung's shadow self, for some time now, long before BTS made it popular, ha. I relate to the idea of letting the darker side of your consciousness have its freedom and voice."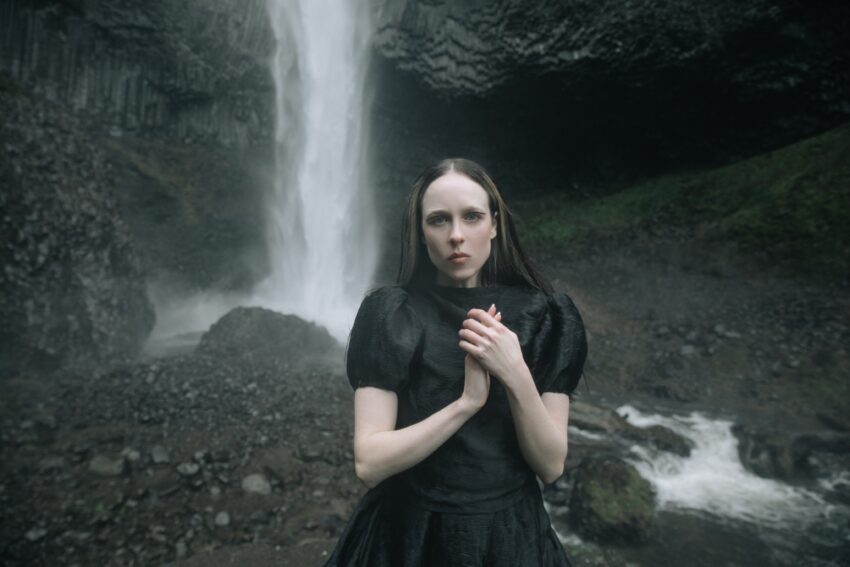 Soaring to new streaming heights and global recognition, Vicetone's 'Astronomia' has earned over 170 million plays on Spotify alone after soundtracking the wildly popular 'coffin dance' meme that flooded TikTok earlier this year. Their latest single, 'Animal' ft. Jordan Powers & Bekah Novi sparked excitement around new music from the duo, and fans can expect more to come as they prepare their annual 2020 end of year mix.
Since forming in 2012, Vicetone have brought both sophisticated musicality and untamed imagination to all of their output. Musicians/producers Ruben den Boer and Victor Pool craft every song with profound attention to detail, creating an emotionally charged brand of dance music that's led them to amass over one billion combined streams across all platforms to date and brought them global notoriety.
In all of their material, Vicetone taps into the creative chemistry they discovered upon writing their first track together in college. Bound by a passion for groundbreaking dance music, the duo made their debut with 2012's 'Harmony' and promptly began landing gigs around Europe, eventually bringing their exhilarating live show to festivals around the world. As their global following grew exponentially, Vicetone soon took North America and Asia by storm. Highly prolific, they've also released music via the world's biggest labels and launched their own Vicetone Records imprint.
Another recent successes include their 2019 single 'Something Strange', a #1 hit on SiriusXM's BPM channel.
With over a quarter billion streams globally, Allie X has amassed a cult following for her glassine goth-pop style. Her newest album, Cape God is continuing to soar with hit tracks like 'Love Me Wrong' (feat. Troye Sivan), 'Bitch' and 'Susie Save Your Love' (feat. Mitski ).
Allie has played sold-out shows across North America, Latin America, and Europe, touring the world with pop-star counterparts like Dua Lipa, Charli XCX, and MARINA. In addition, she has co-written hits with other pop sensations like 'Youth' by Troye Sivan and the BTS smash 'Louder Than Bombs'.
Known for her bold visual style and her gaudy-goth-pop sound, Allie X is a master curator, creative directing every aspect of her project from handpicking her photographers, directors, fashion and glam teams, to editing her own videos. This singularity has attracted much attention from the fashion world, where she has attended Paris Fashion Week, been covered by Vogue, and formed relationships with some of the world's most incredible designers (Iris Van Herpen, Margiela, Olivier Theyskens, Lanvin).
Allie continues to be an outspoken ally for the LGBTQ+ community, sponsoring and spearheading charity events, playing pride festivals across the globe, and continuing to speak out and use her platform to fight injustices and empower LGBT youth.
Vicetone Online:
Allie X Online: