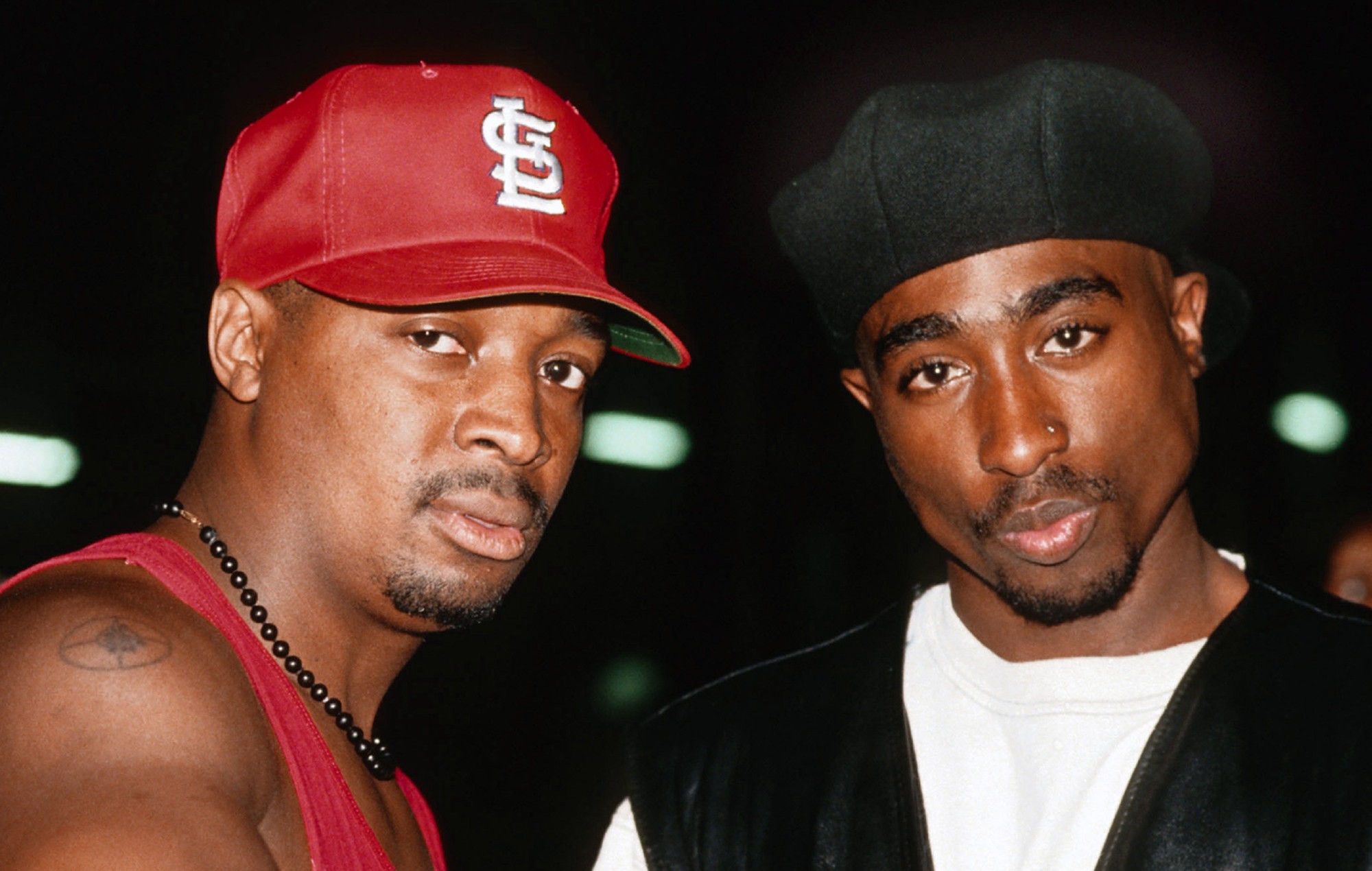 Chuck D has recounted a story about Tupac beating up a thief out of loyalty to Public Enemy.
During a recent interview on Sway in the Morning, the Public Enemy rapper shared a story from the 1990s about Tupac – with the clip of chat being circulated widely on Twitter this week.
In the snippet, the 'Fight The Power' icon spoke about Tupac as an apprentice of sorts for the rap group Digital Underground. He said fellow hip-hop legend Queen Latifah, "introduced him to her rookies", and had introduced him to 'Pac as well as Naughty By Nature's Treach.
[embed]https://youtube.com/watch?v=IGKMYBb1En0&feature=oembed[/embed]
This prompted Chuck D to tell a "quick story" about Pac: "We were in Oklahoma City one time, and somebody went and stole stuff out of the backstage.
"They found the dude… and 'Pac said somebody told him that was the dude. 'Pac went upside this dude's head. I said, 'Yo, 'Pac, it's not that deep man', but 'Pac wanted to prove, 'Listen, I'm ridin' for y'all!'."
The Public Enemy star has often shared many stories about Tupac, including one in 2014 where Chuck D posted a letter penned by the late rapper from jail in 1995. He wrote to Pac to see if he'd collaborate on his track, 'Da Struggle Continues'.
Letter from PAC but you should've seen mine. pic.twitter.com/HRerXFe3mL

— Chuck D (@MrChuckD) June 22, 2014
"I'm sure [you] know how highly respected [and] loved [you are] by me so your letter definitely warmed my heart," Pac wrote. "I was also touched by your offer and show of support. It will not go unnoticed. Thanx!"
Pac also detailed in the letter how, going on tour with Chuck, he "learned so much from what u did and how u did it" and that the 62-year-old "played a major role" in his career.
In other news, Chuck D said that "Public Enemy were harassed by the police more than anyone in music" whilst reflecting on their early career. He also spoke out to condemn gun violence following Migos rapper Takeoff's death by shooting last year.
Last year also saw Chuck D has sell a huge stake of his back catalogue to his longtime publisher.
He was recently at the helm hosting the BBC documentary series, Fight The Power: How Hip Hop Changed The World.
Meanwhile, last year it was announced that a biopic of Tupac's mother Afeni Shakur was in the works – following her life and events up to the rapper's birth in 1971, including her time as a prominent member of activists The Black Panther Party. Tupac died in a fatal drive-by shooting in Las Vegas in 1996.
The post Tupac beat up a thief out of loyalty to Public Enemy, says Chuck D appeared first on NME.