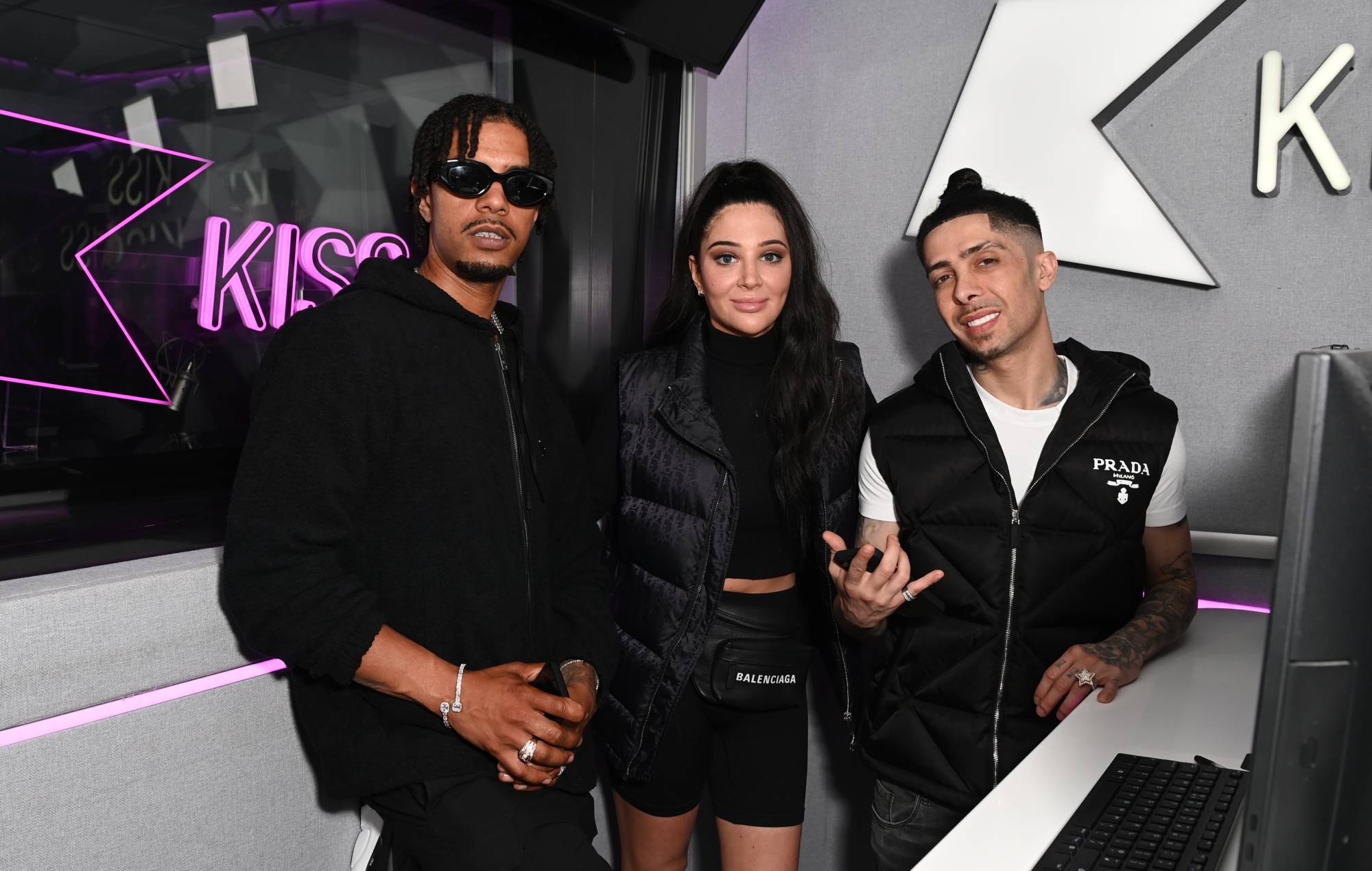 The recently reunited N-Dubz are making their first new album in over a decade, Tulisa has confirmed.
N-Dubz – Dappy, Fazer and Tulisa – came back together for their first live tour together in just over a decade at the end of 2022 after reuniting earlier in the year, releasing the single 'Charmer' last May.
Now, Tulisa has confirmed on Instagram that the follow-up to 2010's 'Love Live Life' is on the way.
Sharing studio footage on Instagram, she told fans: "Come take a little tour of the N-Dubz residential recording studio during down time after the freestyle shoot."
"We just spent 5 weeks here finishing recording the new N-Dubz album," she went on to reveal. "T'was an experience, what a trip! Good times!"
See the post below.
During the band's UK arena tour, fans were left disappointed and frustrated when their show at Nottingham's Motorpoint Arena was called off five minutes after they were due on stage because Dappy was unwell. According to Nottinghamshire Live, their support act had already performed before the news reached the audience.
No other shows were cancelled, with the tour resuming in London the following night (November 23) even though Dappy said his voice "wasn't fully back".
This summer, the band will play five huge outdoor gigs in the UK. The London trio will perform in Brighton, Margate and Scarborough on July 7, 8 and 20 respectively before playing their only hometown show of 2023 in London's Gunnersbury Park on August 11. They will also perform in Cardiff on September 8. You can buy your tickets here.
The post Tulisa confirms N-Dubz are making their first new album in over a decade appeared first on NME.