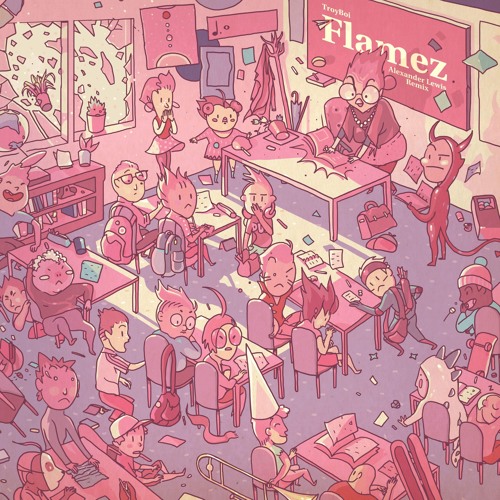 TroyBoi – Flamez (Alexander Lewis Remix)
Let's face it, there a lot just old regular producers nowadays. So when someone brings something more, like live instrumentation, to their performances and productions it's definitely special. The saxophone has Griz, Brasstracks preaches on the trumpet. And the trombone has Alexander Lewis. His background as a jazz musician and his sheer talent shines through both his live performances and his productions. And he's starting 2018 strong by taking Troyboi's track 'Flamez' and giving it a straight fire remix.
"Troyboi has been a big influence since early on in my producing career, so I wanted to pay my respect by remixing/flipping one my favorite tracks f his 'Left Is Right' album. I wanted to do two contrasting drops that still blended and complimented each other – combining horns with synth/sound design work while maintaining the integrity the original. I hope you enjoy it as much as I did making it."
He opens the track up with the synth intro from the original track before switching up and dropping the flames Alexander Lewis-style on the first drop. And if you thought that was good, the drop post-bridge is even better. So give the track a listen and grab your own copy for free in the link below.
TroyBoi – Flamez (Alexander Lewis Remix) |