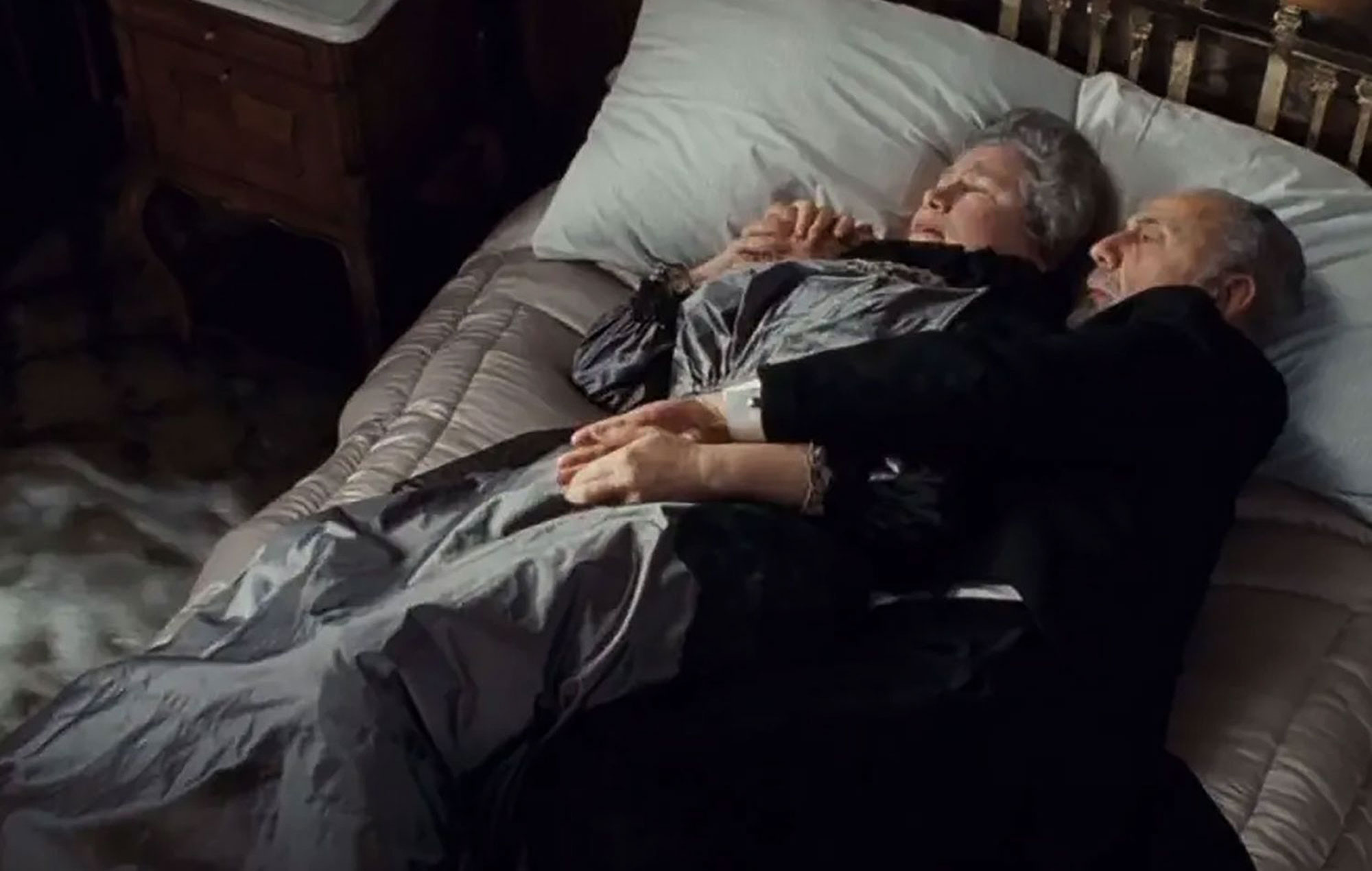 Lew Palter, the actor who portrayed Macy's co-founder Isidor Straus in Titanic, has died at the age of 94.
Palter had lung cancer and died at his home in LA on May 21, it has been confirmed [via Metro].
The actor had a brief, but memorable scene in James Cameron's 1997 film in which he's seen cradling his wife, Ida, in bed as the doomed 19th century ship sinks.
The New York-born actor is also remembered for playing Associate Justice Benjamin Halperin opposite Walter Matthau and Jill Clayburgh in the 1981 Supreme Court dramedy First Monday In October.
He also worked as a professor at the CalArts School of Theatre, tutoring students who would go on to achieve fame including Academy Award nominees Don Cheadle and Ed Harris, and Emmy nominee Cecily Strong.
not so fun fact: king princess' great great grandparents, ida and isidor straus, died on the titanic pic.twitter.com/qLZakiIzOl

— aquaaatica (@kuilaa_) May 18, 2022
Meanwhile, Isidor Straus, whom Palter portrayed, and Isa Straus are the great-great-grandparents of Mikaela Straus aka King Princess, who last week commented on the tragic outcome of the Titanic tourist expedition submersible, Titan, by saying that rich people consistently "make terrible decisions".
In the wake of the suspected implosion of the Titan sub that was on a fatal expedition to view the wreckage of the Titanic, Princess weighed in on the debate around wealthy people and dangerous endeavours.
"Like, look at my fucking family, right? Who wants to take a boat across the ocean? That sounds terrible," Princess said in a TikTok video that appears to have since been deleted [via Stereogum].
"But they did it because they had the money to, and they died. So now these people are like, 'Oh, I have so much money, oh my god, I just want to go to the inhabitable depths of the ocean, in a GameCube?' No. Dead! Sorry."
Additionally, Wendy Rush, wife of OceanGate chief executive Stockton Rush who was one of five men who died in the catastrophe, has the the same familial link as Princess: her great-great-grandparents are also Isodor and Ida.
Meanwhile, Cameron has addressed the fact that OceanGate, the company behind the Titan sub tragedy, was "warned" about safety.
The Titanic (1997) director, who has completed 33 dives to the shipwreck, said in a new interview that he immediately suspected that disaster had struck when he received news about the missing Titan sub.
Cameron told BBC News: "We now have another wreck that is based on unfortunately the same principles of not heeding warnings. OceanGate were warned."
The post 'Titanic' star Lew Palter known for heartbreaking scene dies aged 94 appeared first on NME.