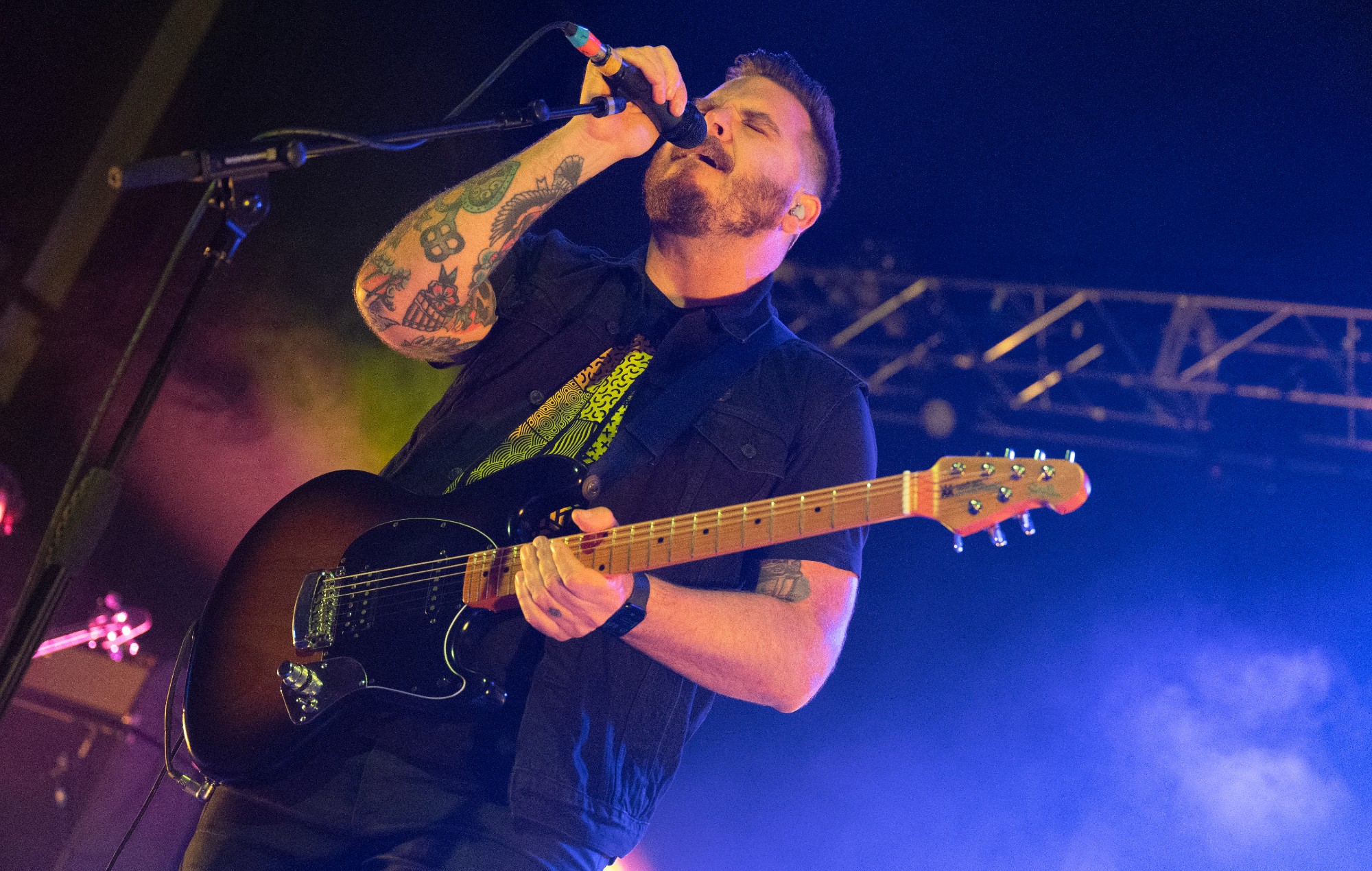 Thrice have confirmed details of a UK and European 20th anniversary tour for third album 'The Artist In The Ambulance' – check out the full list of dates below and grab tickets here.
Originally released in 2003, Thrice's 'The Artist In The Ambulance' was the band's major label debut following 2002's breakout album 'The Illusion Of Safety' and featured songs like 'Stare At The Sun' and 'All That's Left' alongside the title track.
The European and UK tour follows on from a North American headline run and kicks off in February next year.  Speaking about the run of shows, Thrice vocalist Dustin Kensrue said: "'The Artist In The Ambulance' has played such a huge part in the history of the band. These songs have stood the test of time better than we could have known when we wrote them."
"But they've also subtly shifted and grown with us as we've played them at shows over the last 20 years, which is why it was so much fun to revisit them in the studio, and also why we are so excited to play the whole record live, especially for the first time in its entirety," he added.
The run of shows will come after an Australian tour set to take place this September.
Palm Reader will support Thrice across the UK while the European leg of the tour will see Thrice joined by Town Portal. Tickets are available here and the full list of dates is below.
Thrice will play:
September 2023
01 – Northcote Theatre, Melbourne
02 – Metro Theatre, Sydney
03 – Princess Theatre, Brisbane
05 – Lion Arts Factory, Adelaide
06 – Badlands, Perth
February 2024
12 – La Paqui, Madrid, Spain
13 – Sala Apolo, Barcelona, Spain
15 – Trabendo, Paris, France
16 – Trix, Antwerp, Belgium
17 – 013, Tilburg, Netherlands
19 – Huxley's Berlin, Germany
20 – Backstage Werk, Munich, Germany
21 – Live Music Hall, Cologne, Germany
23 – Marble Factory, Bristol, UK
24 – Academy, Manchester, UK
25 – SWG3, Glasgow, UK
26 – O2 Forum Kentish Town, London, UK
As well as an anniversary tour, Thrice recently shared a re-recorded version of 'The Artist In The Ambulance' featuring collaborations with members of Architects, Manchester Orchestra and Hot Water Music.
[embed]https://youtube.com/watch?v=WRDdITvnDF8&feature=oembed[/embed]
"The question has to be asked: Why would we re-record a 20 year old album, let alone one that is widely beloved and arguably our most well-known. I think the core of the answer is that it simply sounded fun and we were curious," said Kensrue.
"At the end of the day, what we wanted the record to sound like for fans is that somehow one of their old favourite records got a new lease on life, but that it hadn't lost its soul or turned into something else," he added.
The post Thrice announce 'The Artist In The Ambulance' 20th anniversary UK and European tour appeared first on NME.