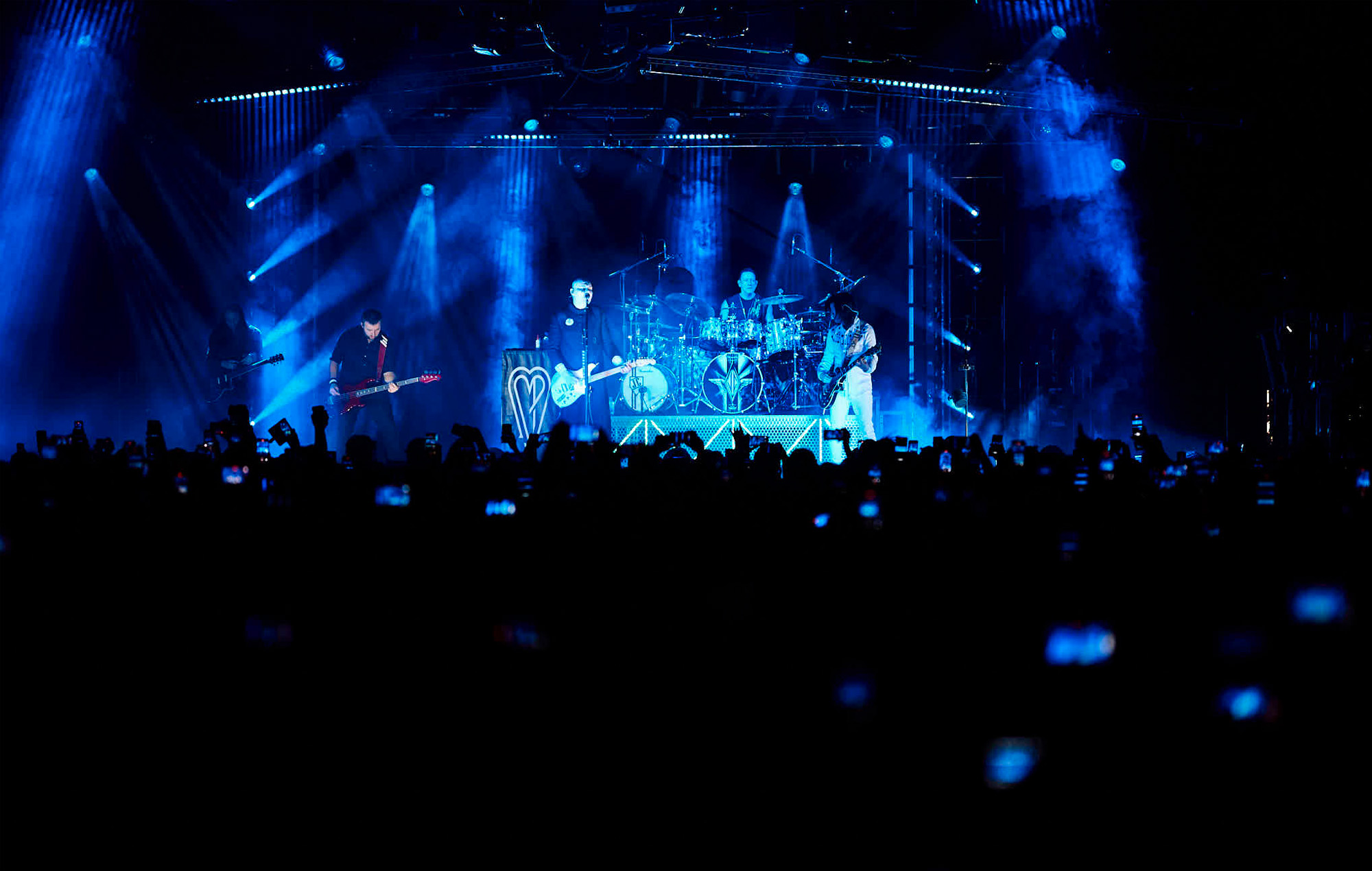 When the Smashing Pumpkins last played the Hordern Pavilion in Sydney in 2008, they were still finding their footing after reuniting a couple years prior. Only half their original line-up were present – Billy Corgan and drummer Jimmy Chamberlin – and their comeback album 'Zeitgeist' was met with mixed reviews.
Things are different on their sold-out return to the Australian city. Original guitarist James Iha has rejoined. They've released roughly as many albums since their 2006 reformation as they did during their first run, most recently issuing two-thirds of their three-part 'Atum' project. They are a band who have survived simply by surviving – by pushing forward.
This evening (April 18) is also billed as a festival, with fellow alt-rock veterans Jane's Addiction, Melbourne punk exports Amyl and the Sniffers and local prog septet Battlesnake. Intriguingly, it also features wrestling matches between Pro Wrestling Australia and Corgan's own National Wrestling Alliance.
Battlesnake bring their theatrical, gleefully sacrilegious show to a smattering of punters. 4:30pm on a weekday is a tough draw, which is a shame. They're extremely fun. Amyl & the Sniffers are next, ripping through bangers like 'Security', 'Guided by Angels', and 'Hertz' with a fierce, relentless energy. Amy Taylor remains one of the country's most exciting frontpeople; the rest of the band are dynamic.
Maybe it's the Hordern's cavernous nature, but much of the audience are weirdly passive throughout. It's an oddity given the frenzied pits the Sniffers inspire at their own shows, but it doesn't really feel like their fault. Corgan later predicts that in 20 years, Amyl will be "the biggest band in the world", and he's probably right.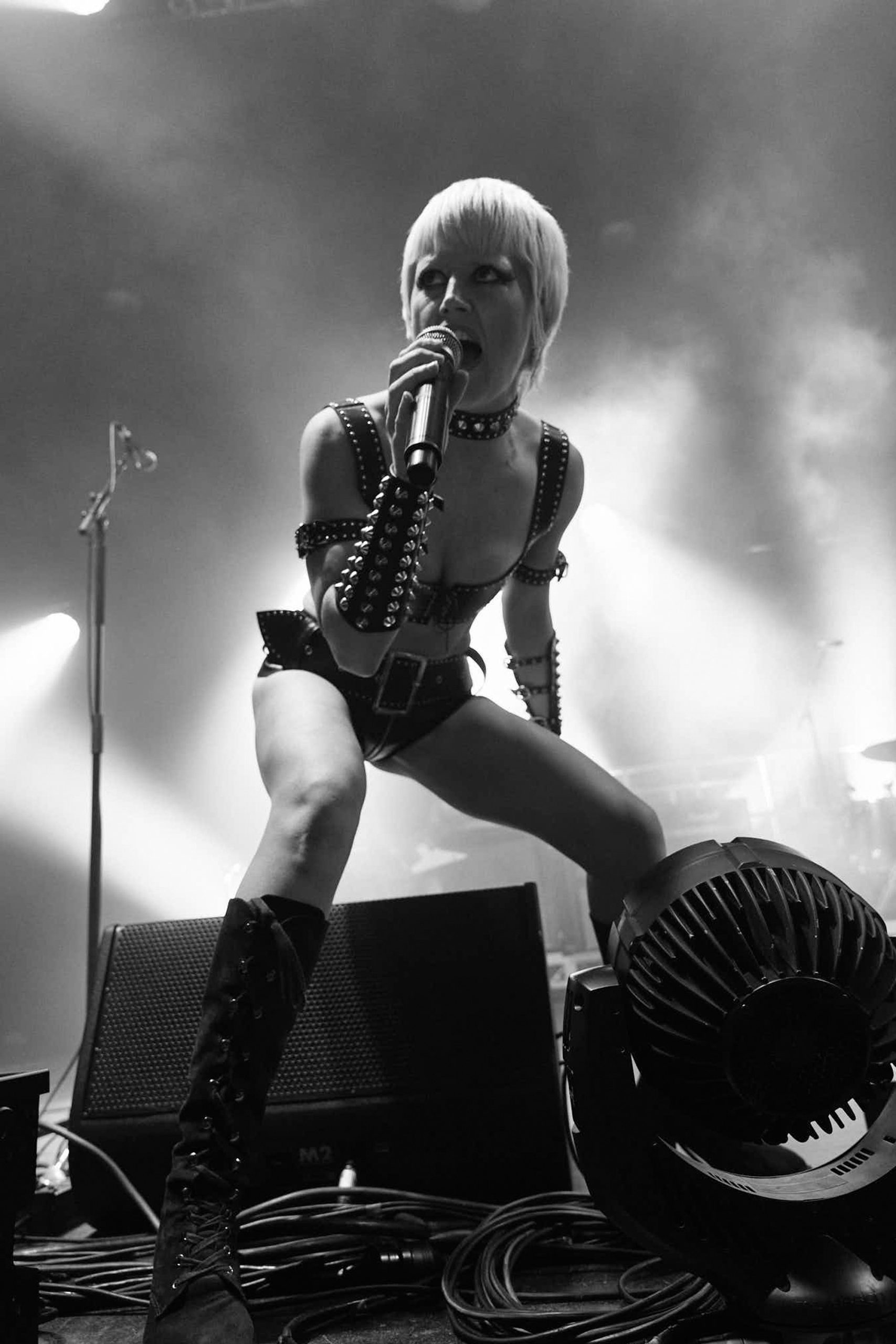 Wrestling takes place between sets in a ring just off to the side of the stage. The shtick is Aussie wrestlers fighting overseas combatants, and while the crowd indulges in some "Aussie, Aussie, Aussie" chants, the enthusiasm is really not there.
In the right environment, wrestling can feel like the most vital thing in the world. This is not that environment. Guitars and drums are being soundchecked onstage and any potential gravitas sucked out of the room, leaving an awkward vibe-killer. Something billed as a drawcard feels like an afterthought. Perhaps there is a reason why music and wrestling festivals are not commonplace.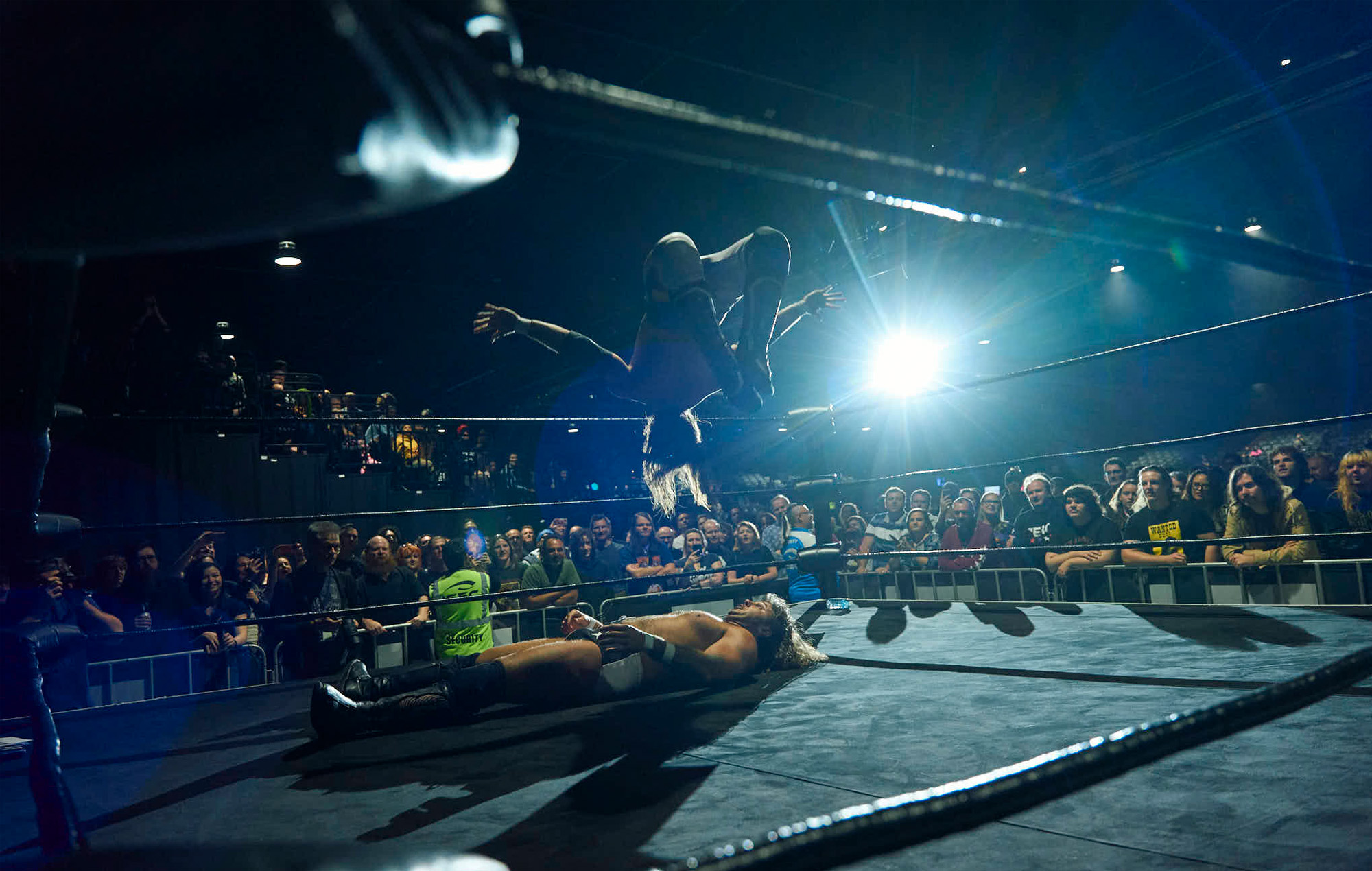 This contributes to an altogether disconnected, rushed energy at The World is a Vampire. Starting on a weekday afternoon, with four bands, its Sydney leg is only really just a 'festival', and the clunky flow never really gets quite right. (The World is a Vampire's debut fest in Mexico City last month, with 12 bands in total, feels more worthy of the title.)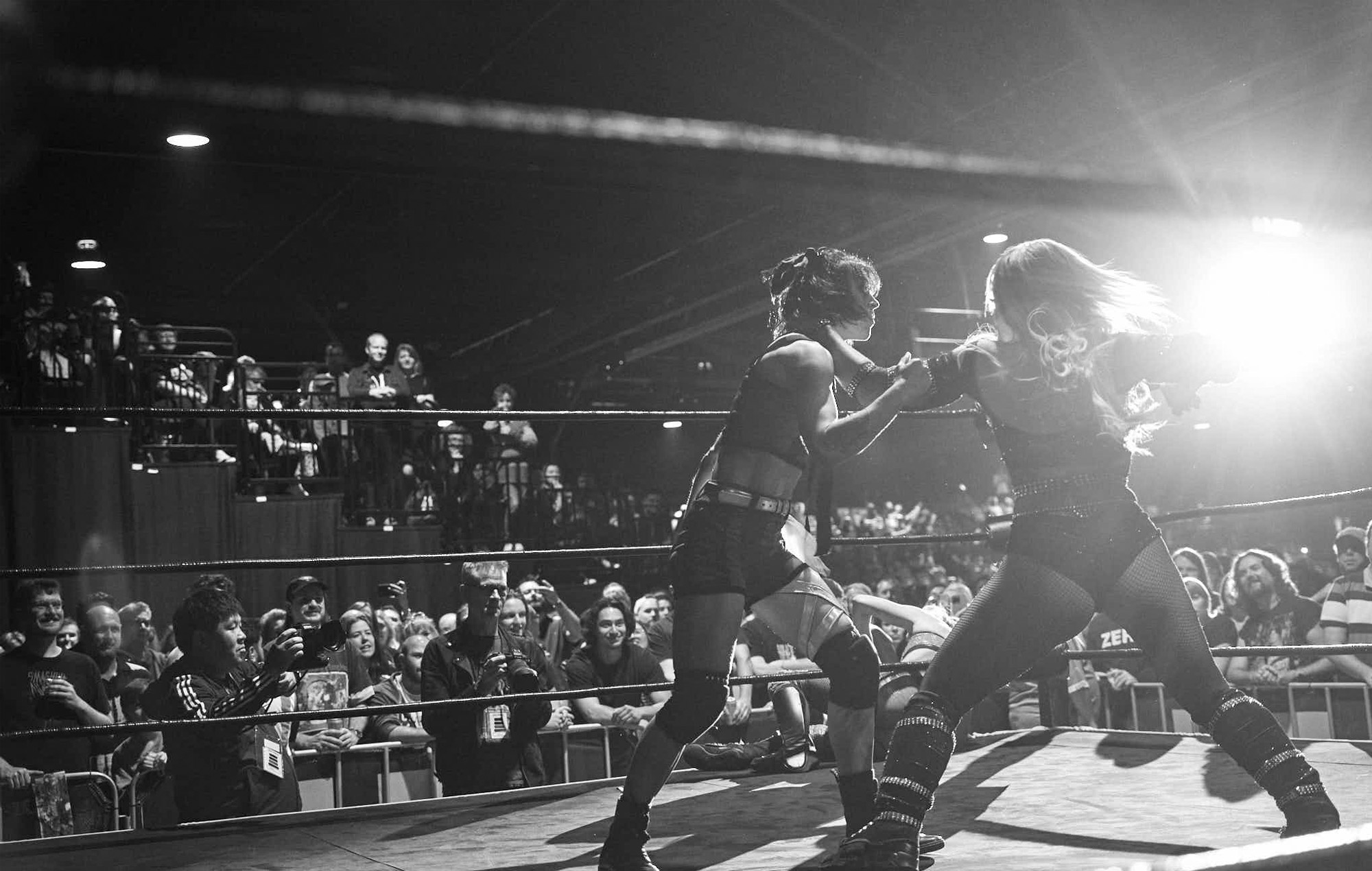 Jane's Addiction bring us back. It's the band's first Sydney show in over a decade, and they deliver a stellar set drawing largely on classic albums 'Nothing's Shocking' and 'Ritual de lo Habitual', backed by a trio of impressively acrobatic, scantily clad dancers.
It's kind of wild how good a frontman Perry Farrell is, darting from one side of the stage to the other, belting out vocals with aplomb, charismatic as hell throughout. Guitarist Dave Navarro is absent, still recovering from the effects of long COVID, and in his place is another ex-Red Hot Chili Peppers guitarist: Josh Klinghoffer. He's a more than suitable replacement, playing Navarro's blistering, breakneck riffs with precision.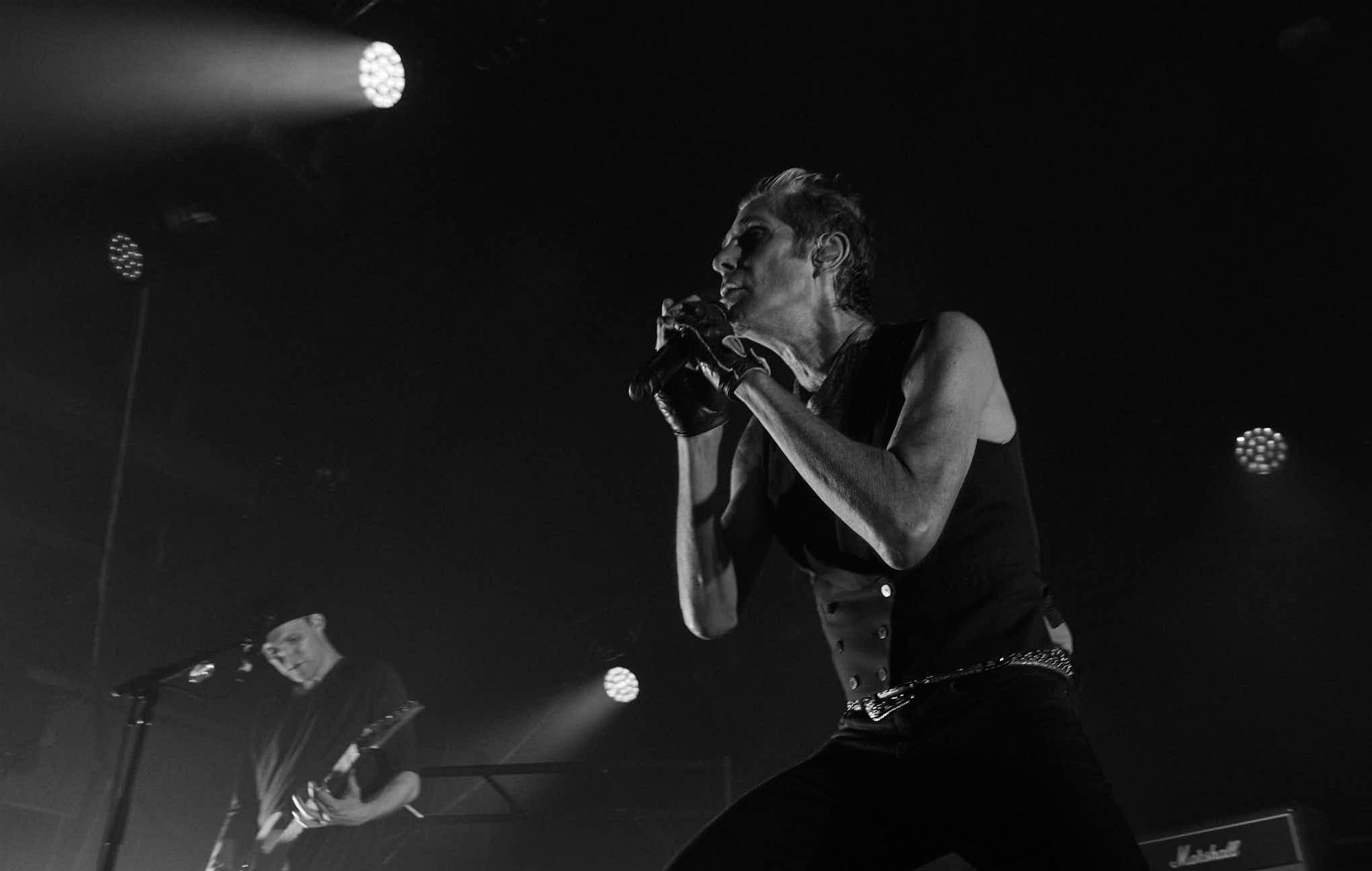 While Navarro is not present, original bassist Eric Avery is back! When Avery last toured Australia with Jane's Addiction in 2010, he left the band shortly afterwards, only rejoining last year. Let's hope this tour doesn't prompt the same inclination, because, combined with drummer Stephen Perkins, the rhythm section is muscular and propulsive. Together, the band are a force.
The Smashing Pumpkins emerge, opening with riffy 'Atum' cut 'Empires'. They follow it up with two of their biggest hits: the brilliant one-two punch of 'Bullet with Butterfly Wings' and 'Today' waking up a sleepy Tuesday night crowd and emphasising the Pumpkins as a collision of past and present.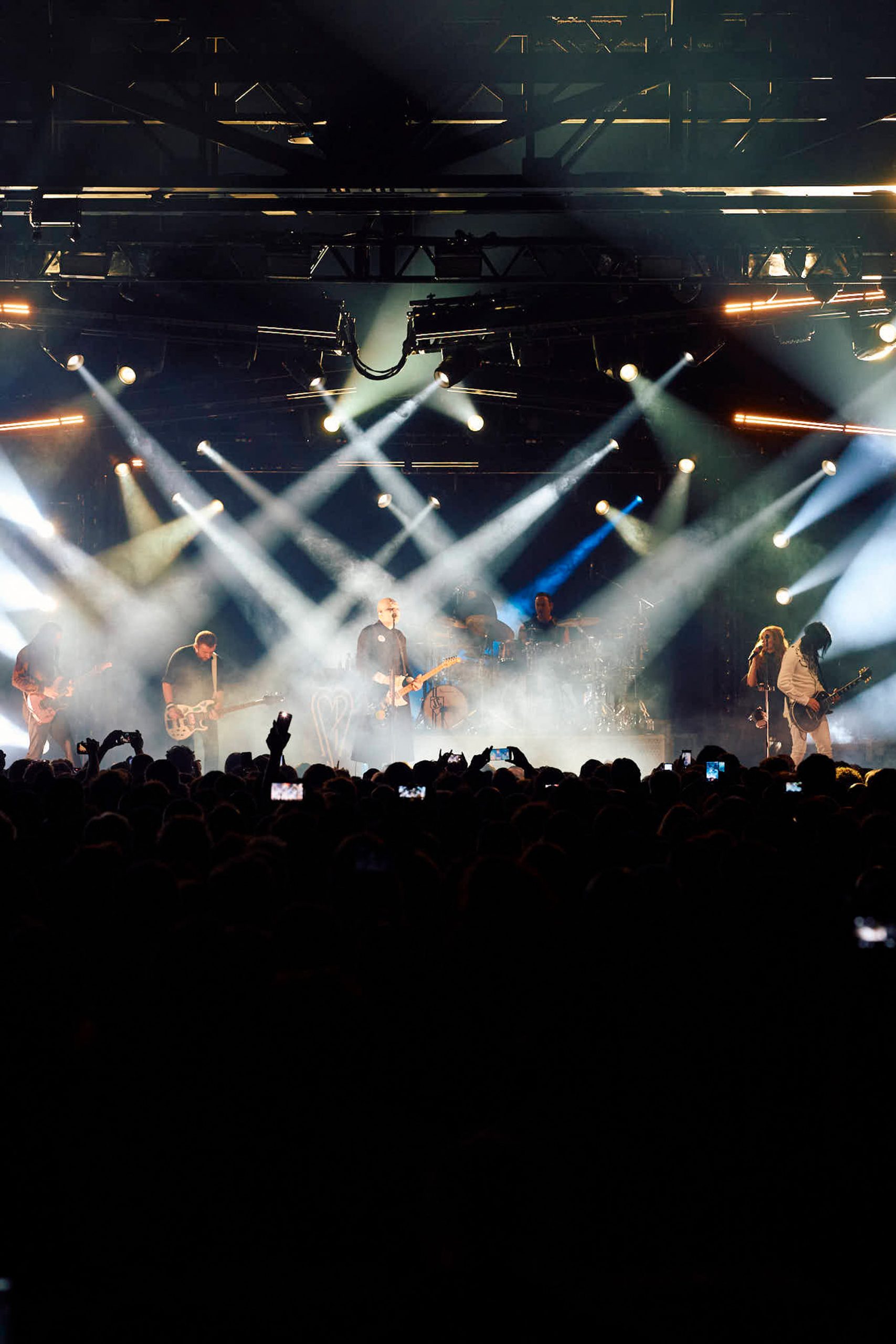 In addition to Corgan, Iha and Chamberlin, Smashing Pumpkins' current incarnation includes longtime guitarist Jeff Schroeder, plus touring bassist Jack Bates and vocalist Katie Coles. They sound fantastic playing off each other, and Iha's sorely missed guitar-playing is a joy to witness. He and Corgan banter back and forth throughout with a refreshing looseness.
Older gems feel revitalised. '1979' – released nearly three decades prior – brings the crowd to full life. Chamberlain's powerhouse drumming on 'Ava Adore', a song he notably was not a part of, elevates it to another level. 'Eye', written for David Lynch's Lost Highway, remains one of the band's best songs, and a gorgeous, sparse rendition of 'Tonight, Tonight' is led in by an acoustic cover of The Church's 'Under the Milky Way', sung by Iha.
The set is not without flaws. A heavy industrial cover of Talking Heads' 'Once in a Lifetime' becomes laborious. The set feels a little incoherent, and new material often doesn't quite have the spark it really should. During penultimate song 'Beguiled', two of the wrestlers from earlier come out for a weird onstage confrontation, pulling it away from the moment it could be.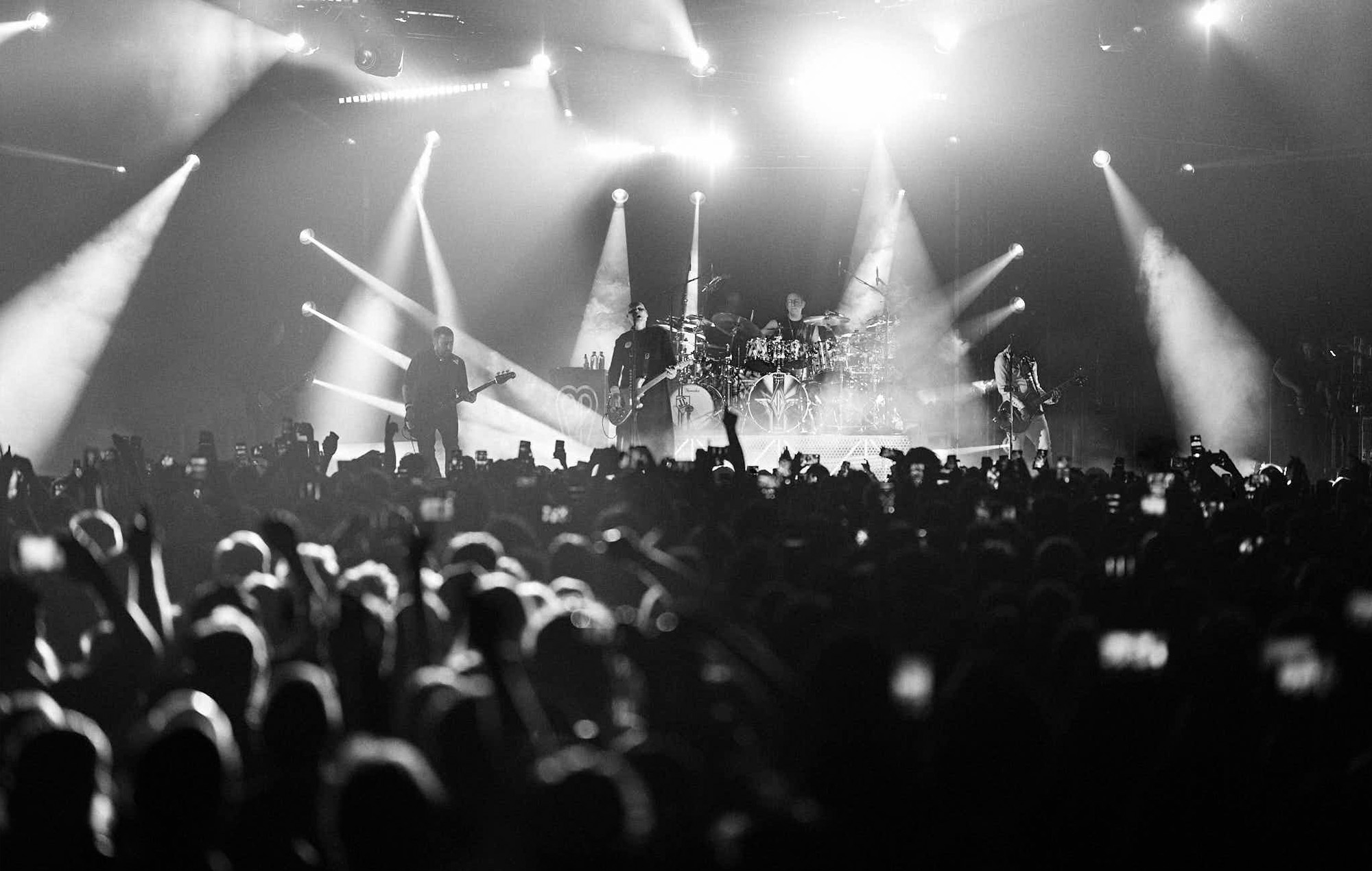 For their final song, the band close with an excellent, jammy 'Silverfuck' – reminding everyone Smashing Pumpkins are a guitar band. Corgan, Iha and Schroeder shred like wizards, and even at its most indulgent, it's genuinely thrilling.
The Smashing Pumpkins in 2023 are very good. Though the set teeters on the edge of brilliance and never quite achieves it, it's indisputable that the band are responsible for many of the '90s' best rock songs, and this is as good as you're going to hear them.
During Jane's Addiction's set, Farrell tells the crowd life is "all about taking chances and trying new things". Corgan's music-meets-wrestling experiment isn't a complete success, but it's worth the price of admission for the strong line-up, and a reminder that Smashing Pumpkins are still one of the all-time great rock bands.
The post The World is a Vampire live in Sydney: great performances save Smashing Pumpkins' music-meets-wrestling experiment appeared first on NME.