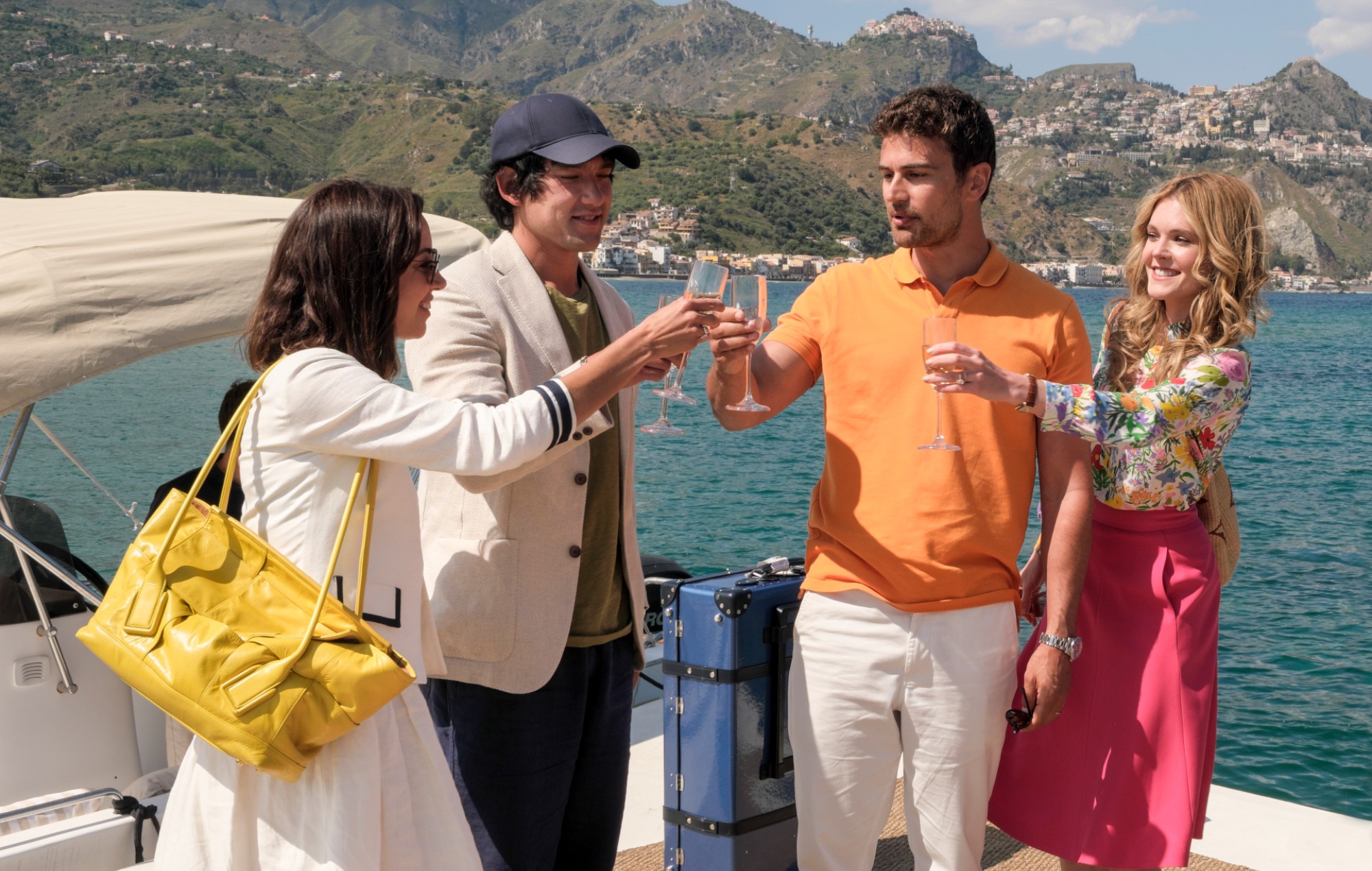 Season three of The White Lotus is currently on pause due to the Hollywood writers' strike, it has been revealed.
The third season of The White Lotus is believed to be set in Thailand, after creator Mike White was reportedly scouting locations there. The first two seasons were set in Hawaii and Sicily respectively, with predominantly all-new ensemble casts in each.
In a new appearance on The News Agents podcast, star Tom Hollander, who played British expat Quentin in the show's second season, has confirmed that the new series will be set in Asia, and that "like everything else, it's on pause".
He said: "They can't actually shoot it, and they can't write it, I think they know what the story is."
Hollander added that the show's creator, Mike White, is also pausing production on the show because he doesn't want to be thrown out of the Writers' Guild.
"You wouldn't want to [be thrown out of the union], you'd be a scab," the star said.
[embed]https://youtube.com/watch?v=3l-IPmwNzSE&feature=oembed[/embed]
Elsewhere, Jennifer Coolidge has said she hopes Tanya's husband dies in a "meat-grinding machine" in the show's third season.
In the finale of the show's second season, Tanya (Coolidge) goes on a shooting spree aboard a yacht against a group hired by her husband Greg (Jon Gries) to kill her. Following the massacre, Tanya accidentally falls overboard and dies when trying to escape.
Speaking to Variety, Coolidge explained that she hopes there's some "comeuppance" for Greg in the next season.
"My hope for Jon is that he's not finished with Greg," Coolidge said. "I hope there's some comeuppance for evil Greg. I think he should, I don't know, end up in a meat-grinding machine."
Other shows currently on pause due to the writers' strike are season two of The Last Of Us and the fifth and final season of Stranger Things.
The post 'The White Lotus' season 3 has been delayed by the writers' strike appeared first on NME.