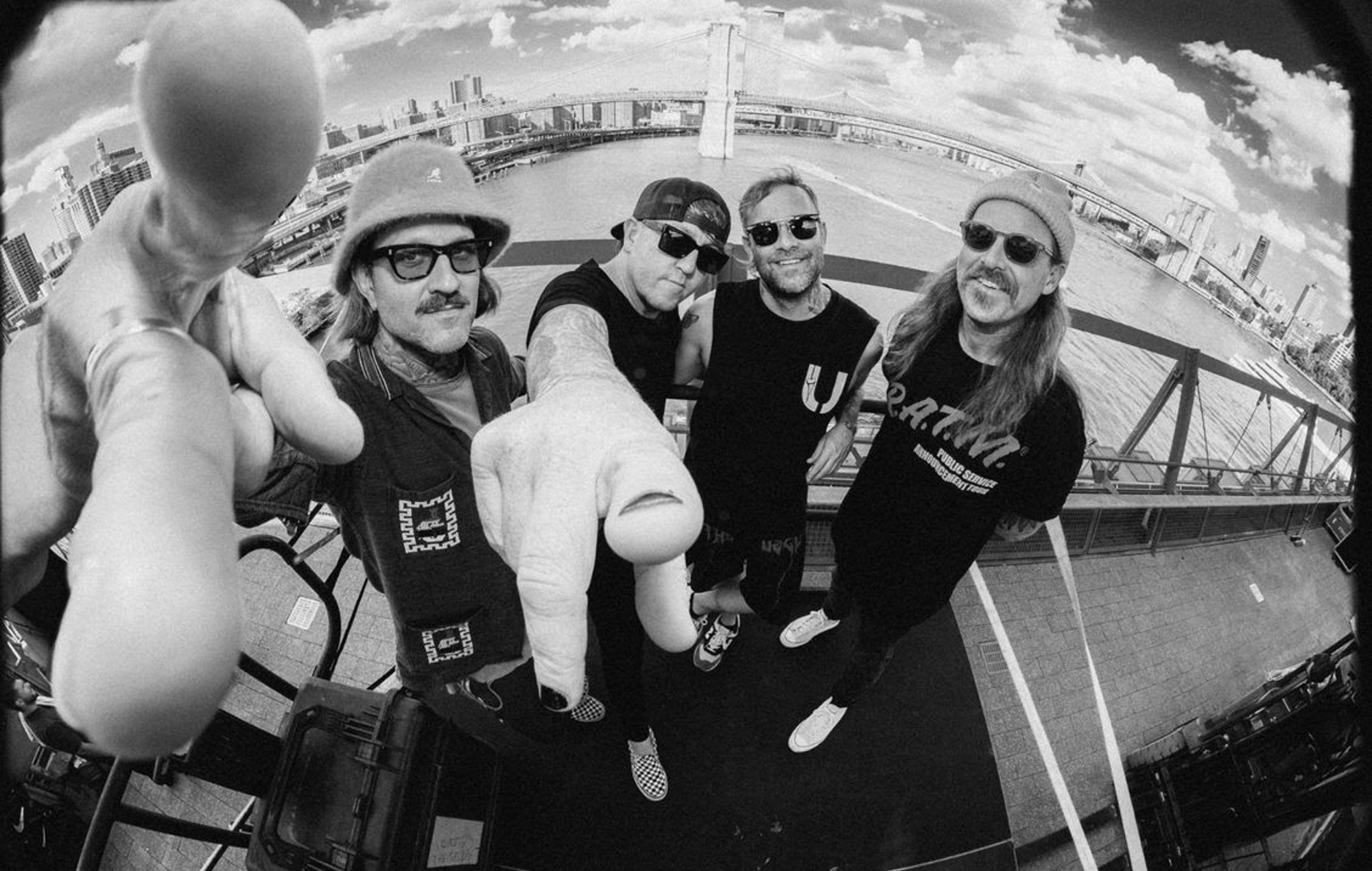 The Used have announced details of their ninth studio album 'Toxic Positivity' and shared new single 'People Are Vomit' – check it out below.
'Toxic Positivity' is the follow-up to 2020's 'Heartwork'  and will feature The Used's 2022 single 'Fuck You' alongside the recently released 'People Are Vomit'.
That fiery new The Used track sees vocalist Bert McCraken screaming "This future's fucked before it got started…This world's disgusting, people are vomit."
Speaking about the track, McCracken said: "We think this song is fun and cute. We hope you love it too."
[embed]https://youtube.com/watch?v=Sb0Pt2-ZXjA&feature=oembed[/embed]
Sharing the song on social media, The Used also quoted Oscar Wilde: "The truth is rarely pure and never simple," they wrote.
'Toxic Positivity' is due for release May 19, 2023 via Hassle Records/Big Noise – pre order it here.
Speaking about the anger and frustration that The Used were singing about on 'Heartwork', McCraken told NME: "That's the perfect place for rock music to live. You get a release with music, especially rock music – and it helps to have a little bit of ammunition behind it. A lot of times it's about living in an over-complicated, modern society where boredom is the number one issue with people's lives, which is pretty crazy. This record tries to touch on a lot of the sensitive topics and the things that people could be, should be or will be angry about."
"Art is extremely important when there's so much uncertainty. It can get really easy for people to get stuck inside their own heads but music and art can take us away and give us something to look forward to. Music gives us hope," he added.
In a four-star review of Heartwork, NME wrote: "Just like their self-titled 2002 debut, The Used's eighth album is full of dark, brooding songs that take pain and twists it into a call-to-arms. For close to two decades the band have pushed themselves to explore matters of the heart, from the anger of 2004's 'In Love and Death' to the fractured hope of 2012's 'Vulnerable'. The Used have constantly fought their demons in public to prove to others that it can be done. 'Heartwork' sees them heading into battle once more."
The post The Used announce new album 'Toxic Positivity' with furious single 'People Are Vomit' appeared first on NME.