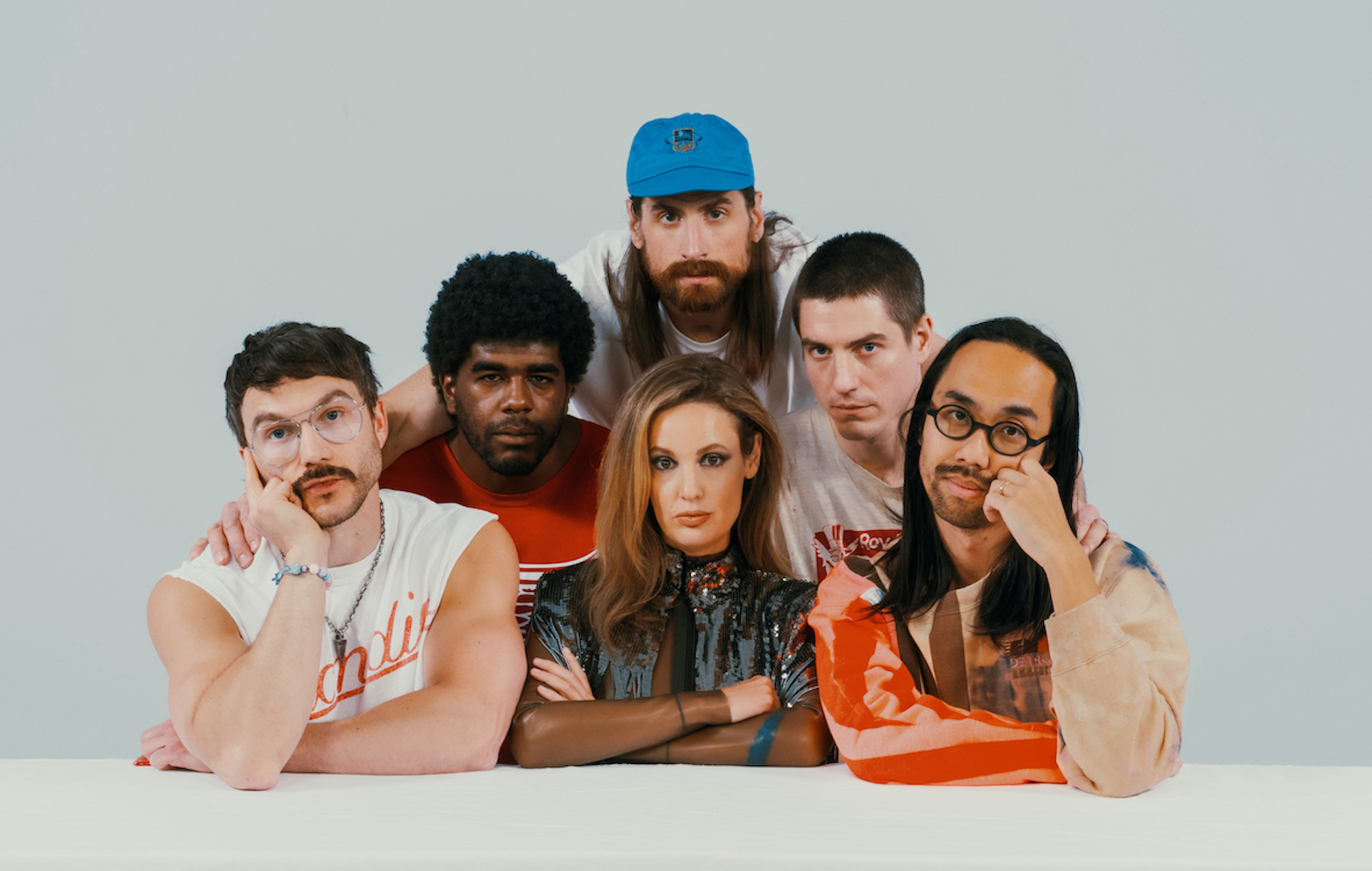 The Armed have shared a brand new song and video – watch 'Everything's Glitter' below.
The track is the second preview of the band's forthcoming album 'Perfect Saviors'. Set for release on August 25 via Sargent House, the album features Julien Baker and more, while Iggy Pop appears as God in the video for first single 'Sport Of Form'.
Of 'Everything's Glitter, vocalist and co-producer Tony Wolski said: "This track uses Bowie's famed first US appearance in 1971 for a 3-week press tour as a framing device to consider the razor's edge between icon and clown.
"It's funny how any genius must ultimately be willing to look like a complete fool. Perhaps fittingly, it's also the closest thing we've made to an arena rock song."
Watch The Armed's 'Everything's Glitter' video below.
[embed]https://youtube.com/watch?v=T9DoQ72U3r4&feature=oembed[/embed]
Speaking about the new album, Wolski added: "Too much information has made us dumb and confused. Too many ways to connect have inadvertently led to isolation. And too much expectation has forced everyone to become a celebrity.
He continued: "Predictable primal dangers have given way to newer social ones. And the result is a world that is confounding and terrifying—but ultimately still beautiful. We hope this record is exactly all of that, too. 'Perfect Saviors' is our completely unironic, sincere effort to create the biggest, greatest rock album of the 21st century."
The Armed will be heading out on tour in support of Queens Of The Stone Age for their 'The End Is Nero' tour from next month. Along with those dates, the band have also announced a handful of headlining gigs. Check out the full tour dates below and visit here for tickets.
The post The Armed channel David Bowie on new single 'Everything's Glitter' appeared first on NME.