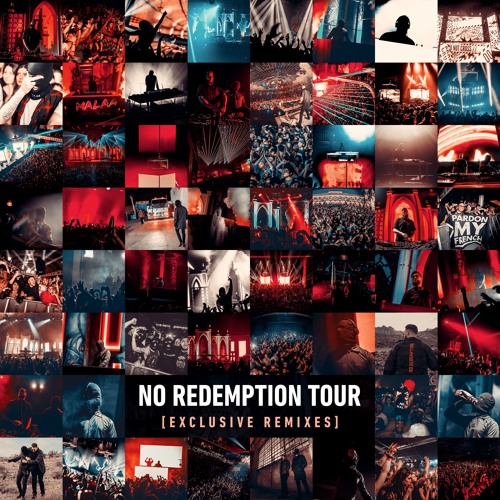 Tchami & Malaa – No Redemption Tour Exclusive Remixes]
Tchami and Malaa swept the nation with their No Redemption Tour last year. Their music captured the love house fans, and their shows became a must-watch.Their exclusive remixes will have you falling in love with the two DJ's all over again. Each single is remixed by various artists who add their own style to the originals.
The "No Redemption Tour" exclusive remixes have nine tracks total. Artists such as Malive & Lowdown, Bellecour, Noizu, Keeld, Fatesky, Alesia, Skitzrenix & Jeff Doubleu, Loge21, and Dillon Nathaniel remixed Tchami and Malaa's top hits. When you listen to the playlist, every track has an elevated tempo with additional beats. The synths are higher as it brings more hype. It'll give you the extra kick as you dance along to the rhythm. Check out and listen to the remixes down below.
Tchami & Malaa – No Redemption Tour Exclusive Remixes]