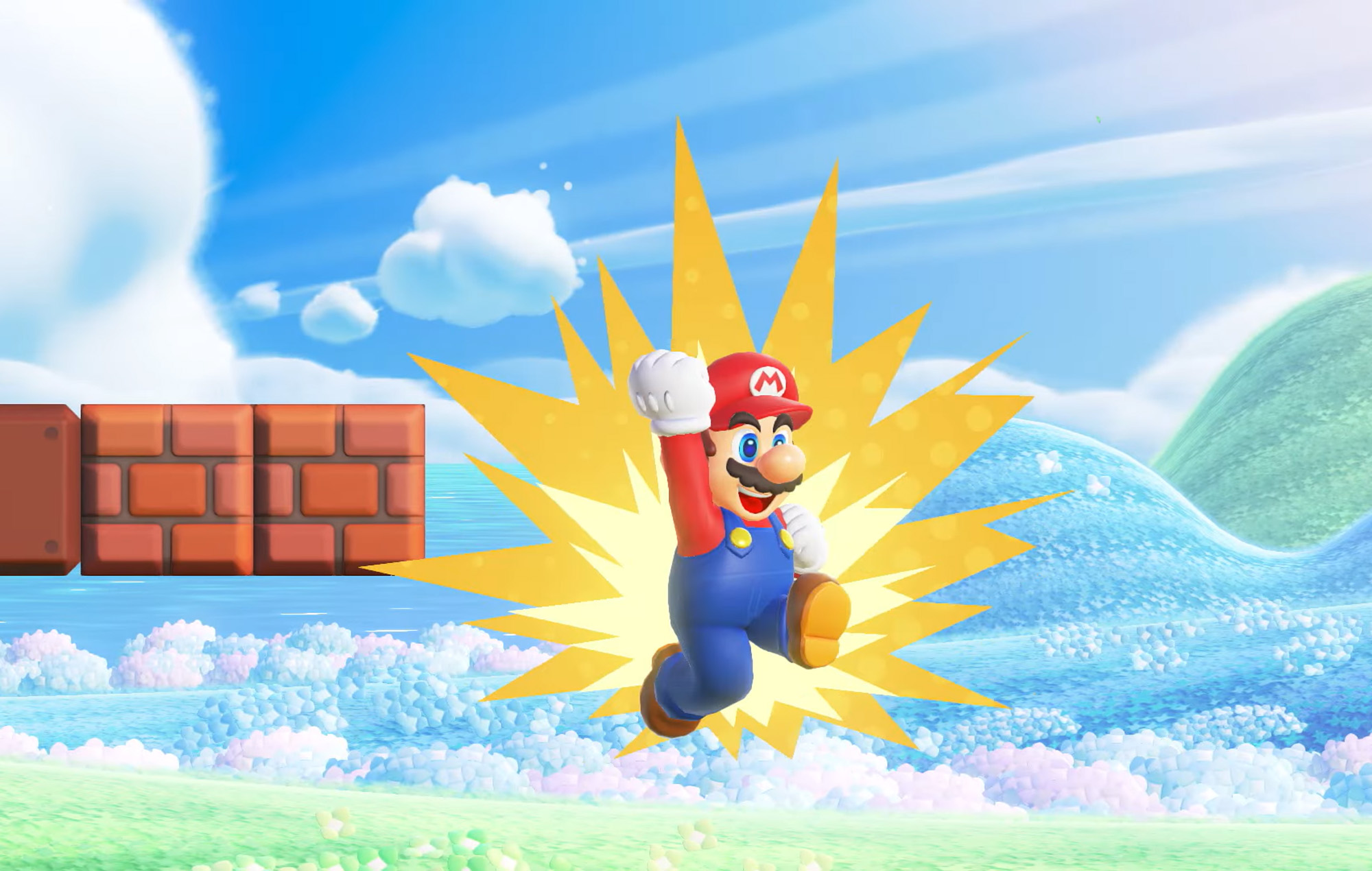 Super Mario Bros. Wonder has been revealed as the next 2D Super Mario game, and is set to launch later this year.
The new 2D side-scrolling Mario game was revealed by Nintendo at today's Nintendo Direct, giving us a closer look at some of its all-new powerups and platforming action. The game's first trailer also seemingly showcases the game's four-player co-op.
[embed]https://youtube.com/watch?v=JStAYvbeSHc&feature=oembed[/embed]
The game's new gimmick is the Wonder Flower – a familiar-looking flower powerup that doesn't just give Mario the ability to shoot fireballs. Instead, the Wonder Flower unlocks a Wonder Ability which can change the stage in unpredictable ways. One use of the Wonder Flower made Mario extremely tall, for instance, while another stage sees the legendary plumber's green pipes come to life.
"Super Mario Bros. Wonder, the next evolution of 2D side-scrolling Super Mario Bros. games is headed to Nintendo Switch," reads the game's official description. "When you touch a Wonder Flower in the game, the wonders of the world unlock – pipes could come alive, hordes of enemies may appear, characters might change their looks, for example – transforming the gameplay in unpredictable ways. Excitement and different surprises await in each course."
There's also a new fruit that transforms Mario into an elephant, though he retains his iconic moustache.
As well as new power-ups, Super Mario Bros. Wonder will also feature Princess Peach, Princess Daisy, and Yoshi as playable characters alongside Mario mainstays such as Mario, Luigi, and Toad.
Super Mario. Bros Wonder heads to Nintendo Switch on October 20, 2023.
In other news, Nintendo also announced Detective Pikachu Returns – a sequel to the popular 3DS game, Detective Pikachu. There's also a remake of Super Mario Bros RPG on its way, as well as a new untitled Princess Peach game.
The post 'Super Mario Bros. Wonder' reveals "next evolution" of 2D 'Mario' appeared first on NME.