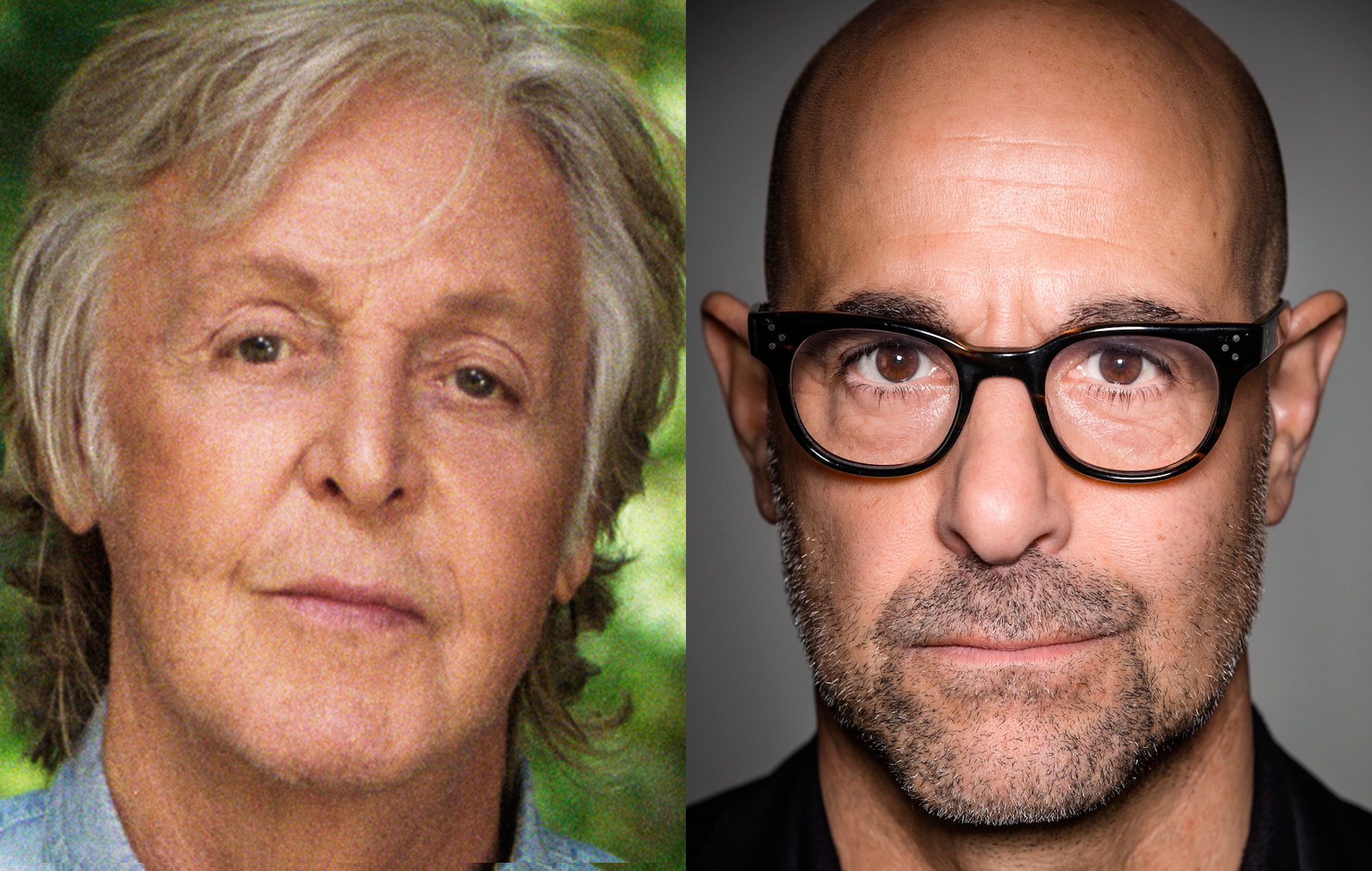 Stanley Tucci is to interview Paul McCartney to open the new Beatles exhibition at the National Portrait Gallery this month.
From June 28-October 1 this year, the reopening of the gallery will see 250 photographs taken by the musical legend of his bandmates and surroundings on tour from 1963-64.
Paul McCartney Photographs 1963-64: Eyes Of The Storm will show what 'Beatlemania' looked like from the bassist and singer's Pentax camera, and McCartney will be in conversation with Tucci for an in-person and live-streamed event on June 29 at 2pm BST.
"Looking at these photos now, decades after they were taken, I find there's a sort of innocence about them," Macca said of the exhibition. "Everything was new to us at this point. But I like to think I wouldn't take them any differently today. They now bring back so many stories, a flood of special memories, which is one of the many reasons I love them all, and know that they will always fire my imagination.
"The fact that these photographs have been taken by the National Portrait Gallery for their reopening after a lengthy renovation is humbling yet also astonishing – I'm looking forward to seeing them on the walls, 60 years on, and reminiscing about those times with the wonderful Stanley Tucci."
Tucci added: "I am honoured and thrilled to interview Paul McCartney about these photos and that time in his extraordinary life. A life that has changed all of ours for the better."
Tickets for the livestream are priced £10 and available here, with concession prices at £5.
An accompanying photobook to the exhibition, titled 1964: Eyes Of The Storm, will be released on June 13 via Penguin Press.
Speaking in the book's foreword, McCartney said of the period: "It felt like millions of eyes were suddenly upon us, creating a picture I will never forget for the rest of my life."
Of his love of photography, he added: "The truth is that I've always been interested in photography, from the time I was very young, when our family owned a little box camera in the 1950s.
"I used to love the whole process of loading a roll of Kodak film into our Brownie camera."
Elsewhere, the earliest known full recording of The Beatles playing a live show in the UK has been found almost exactly 60 years after it was made.
The post Stanley Tucci to interview Paul McCartney to launch new London Beatles exhibition appeared first on NME.