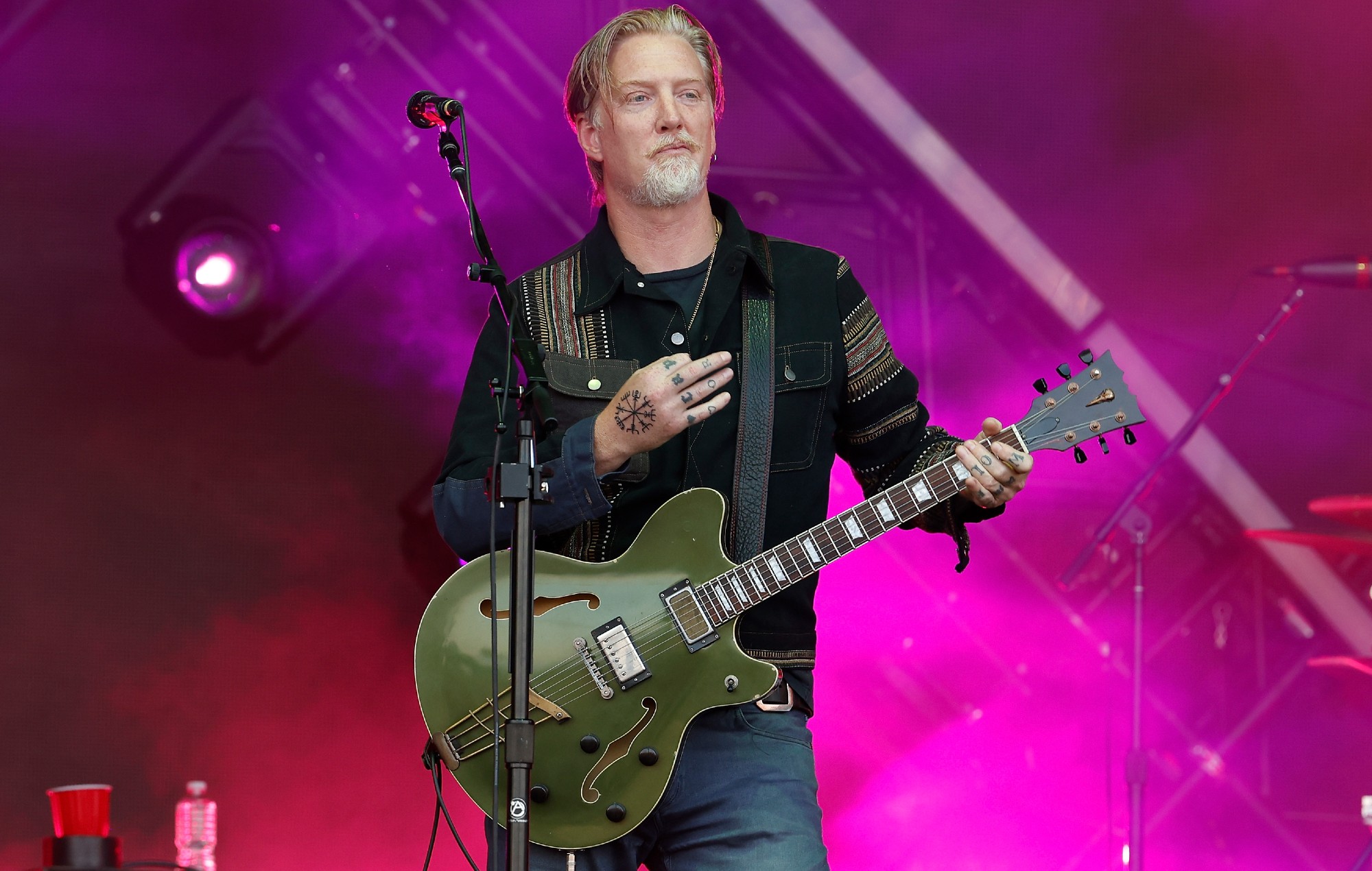 Josh Homme, frontman and guitarist of Queens Of The Stone Age, has revealed in a new interview that he was diagnosed with cancer last year.
Speaking to Revolver, Homme shared that he was diagnosed with cancer in 2022 and that he has since undergone surgery to have it removed and is currently recovering. Homme did not share more information about what type of cancer he was diagnosed with.
While the surgery was successful, Homme still deals with occasional tinges of pain, telling Revolver: "I never say it can't get any worse. I never say that, and I wouldn't advise it. But I do say it can get better. Cancer is just the cherry on top of an interesting time period, you know? I'm extremely thankful that I'll get through this, and I'll look back at this as something that's fucked up — but will have made me better. I'm cool with that. There's a lot of stuff I want to do. And there's a lot of people I want to do that with."
[embed]https://youtube.com/watch?v=t9AstTu09-k&feature=oembed[/embed]
Homme's interview with Revolver comes just days before Queens Of The Stone Age are set to release their new album 'In Times New Roman…' on June 16. The record has been previewed by two singles, 'Emotion Sickness' and 'Carnavoyeur'.
Earlier this month, Queens Of The Stone Age announced a 2023 North American tour titled 'The End Is Nero' that kicks off in August. Visit here for tickets.
Josh Homme and co. will be headlining The Other Stage at this year's Glastonbury Festival. Taking place on June 25, the Glastonbury set will close off a series of UK shows including stops in Cardiff, Halifax and Margate. These gigs also mark their first time playing in the UK since their headline show at Finsbury Park in 2018.
The post Queens Of The Stone Age's Josh Homme reveals he was diagnosed with cancer in 2022 appeared first on NME.