Back in 2014 Pagano made his Toolroom debut with 'Just Like That'. Now the London based talent is back on Toolroom's underground imprint for the second time in 2020, with his brand new track, 'Naxos', a stripped back cut with synth pads that capture the summer vibe.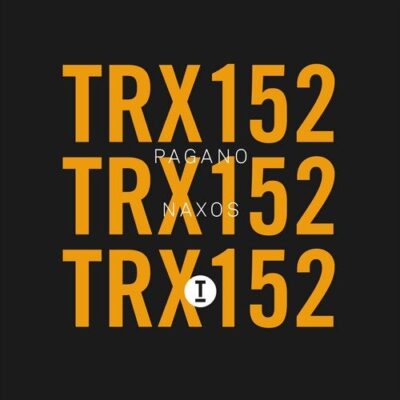 Pagano on 'Naxos', "The track is built around a classic 909 Tech House beat and a rolling sub-base. The groove is layered with a few elements such as shakers and a short synth stab sample playing sixteenth notes to give it my signature upbeat rhythm. I used a lot of cut-up samples and pitched down vocals. The idea was to mix a current Tech House beat with a more ethereal and dreamy vibe influenced by 90s Progressive House and 80s Balearic sounds."
This Italian producer can do no wrong and has been supported by dance music heavyweights such as Mark Knight, Carl Cox, Dubfire and UMEK while sharing the stage with the likes of Nicole Moudaber, Mark Knight, Chus & Ceballos, Dennis Ferrer and Joey Negro at world class venues such as London's EGG , TRADE, Amnesia, Space Ibiza, Privilege, Ministry Of Sound, Fabric, Stereo, The Brooklyn Mirage, Space (Miami), Razzmatazz, Fuse, Kitkat, Paradiso and Westerunie.
As Mark Knight introduces Pagano, "He is set to have a massive 2020, look out for this guy. He is a brilliant producer and a brilliant brilliant DJ."
Exclusive Interview with Pagano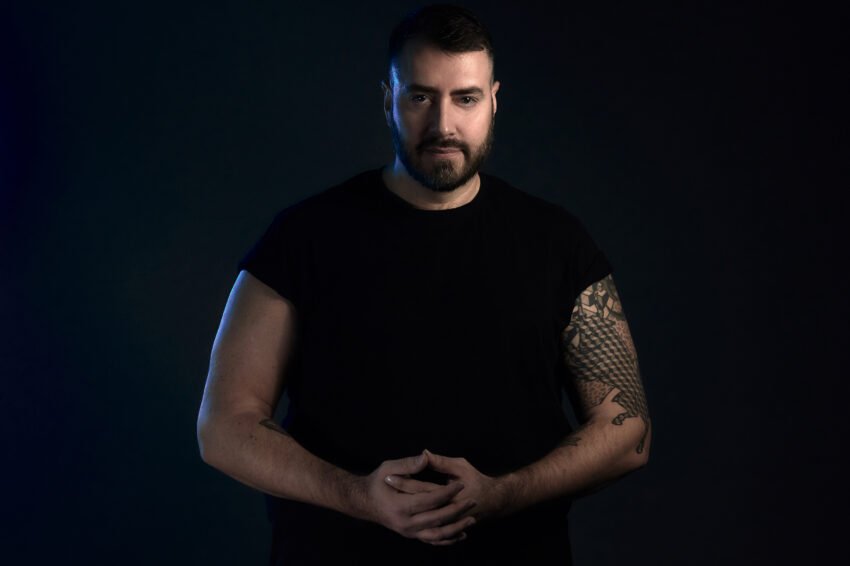 From what I understand, Naxos is a Greek island and the largest of the Cyclades. Have you ever visited there? If so, do you have any good memories of your time there?
Actually Naxos is also the name of a village on the East Coast of Sicily where I used to spend my summer times during my teenage years. Founded around the 700 b.c., it is considered the first ever Greek colony in Sicily. Famous for a beautiful sandy beach on a gulf and surrounded by some really breathtaking landscapes at the foot of the volcano, Mt. Etna.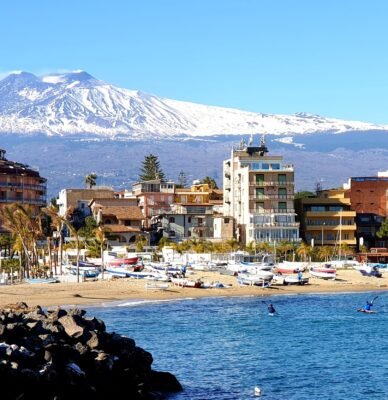 I have some great memories of warm long days by the beach listening to Italo-Disco and House. In the 80s and 90s the area used to have a vibrant clubbing scene with many venues now gone where I saw spinning several legends such as Justin Berkmann, David Morales and many others. 
'Naxos' makes for your 7th Toolroom release, solid collection! How did you initially get connected with Mark Knight and the label?
We met the first time many years ago at 'Ministry Of Sound' when Mark was invited as a guest DJ at London's After-Hours 'Trade' where I was a resident and playing right before him. We have DJed together a few more times since. Last time was at EGG on New Year's Eve 2020. He is a great DJ and producer but also a really fantastic guy who has greatly supported me during the last few years. First track I signed to his label Toolroom was a collaboration with the talented Jason Chance titled 'Just Like That' back in 2014, this ended up being played on the BBC Radio 1 – not a bad debut on the label.
What are a few tracks you find are at the forefront of electronic music?
House and Techno are all about sampling and I've always believed that it is not so much what you sample but how you put it together. We've recently seen a rehashing of a few Disco and 90s House samples. Although this is certainly a trend now for many releases, I cannot say some of these tracks are at the forefront of electronic music. Some of them sound so unoriginal.
Then you have someone like Patrick Topping who manages to give such a great twist to old-school samples and vibes. He makes it all sounds fresh and exciting but familiar at the same time. That is at the forefront for me. There are many other artists who push the boundaries of electronic music experimenting with sounds and beats. Sophie for instance has been doing it for the past few years. I do not necessarily play this kind of stuff in my DJ sets but I certainly appreciate the forward thinking edge.
How did you land on the name Pagano? Do you see a connection between religion and electronic music? If yes, how so?
Pagano is actually my surname. Quite common in the South of Italy. I certainly believe there can be something spiritual about electronic music. Whether someone is music inclined or not, we all have certain music that touches us on a deeper level. Music therapy has been used for healing for so long. On a few instances I heard punters saying they enjoyed a DJ set so much that all their problems went away for a few hours. Isn't that what religion does? It pushes people to believe everything is going to be alright. Whether that is true or not, that is an entirely other topic… 
What are you excited for next?
I am pretty excited about the Naxos single release for sure. I just did a livestream for Beatport this past month and that really gave me an injection of positivity but to be honest it is difficult for me to get excited about everyday life and trivial things when there is this big black cloud hovering over our lives. So I am really looking forward to the discovery of a vaccine and the end of the pandemic when we can finally go back to re-opening clubs and festivals without any restrictions. I have so many new demos I would love to test live. Also I can't wait to seeing friends and family who live abroad.
What is the number one restaurant you are missing during quarantine?
I was very lucky that most of my favourite London restaurants were delivering during lockdown. There are a couple of places in San Francisco I was really looking forward to visit again. I was booked to DJ in the bay area this past June but obviously the gig got postponed and the whole trip was cancelled. Both in the Mission, Tartine Bakery has been a favourite of mine for cakes and croissants for years and Stonemill Matcha has some really cool fusion food and sweets.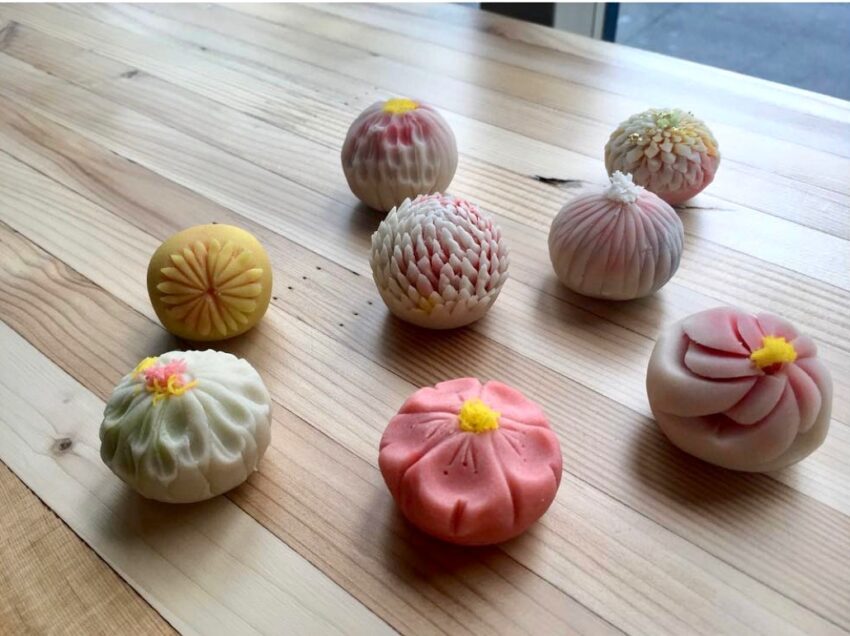 Pagano Online: 
Toolroom Online: