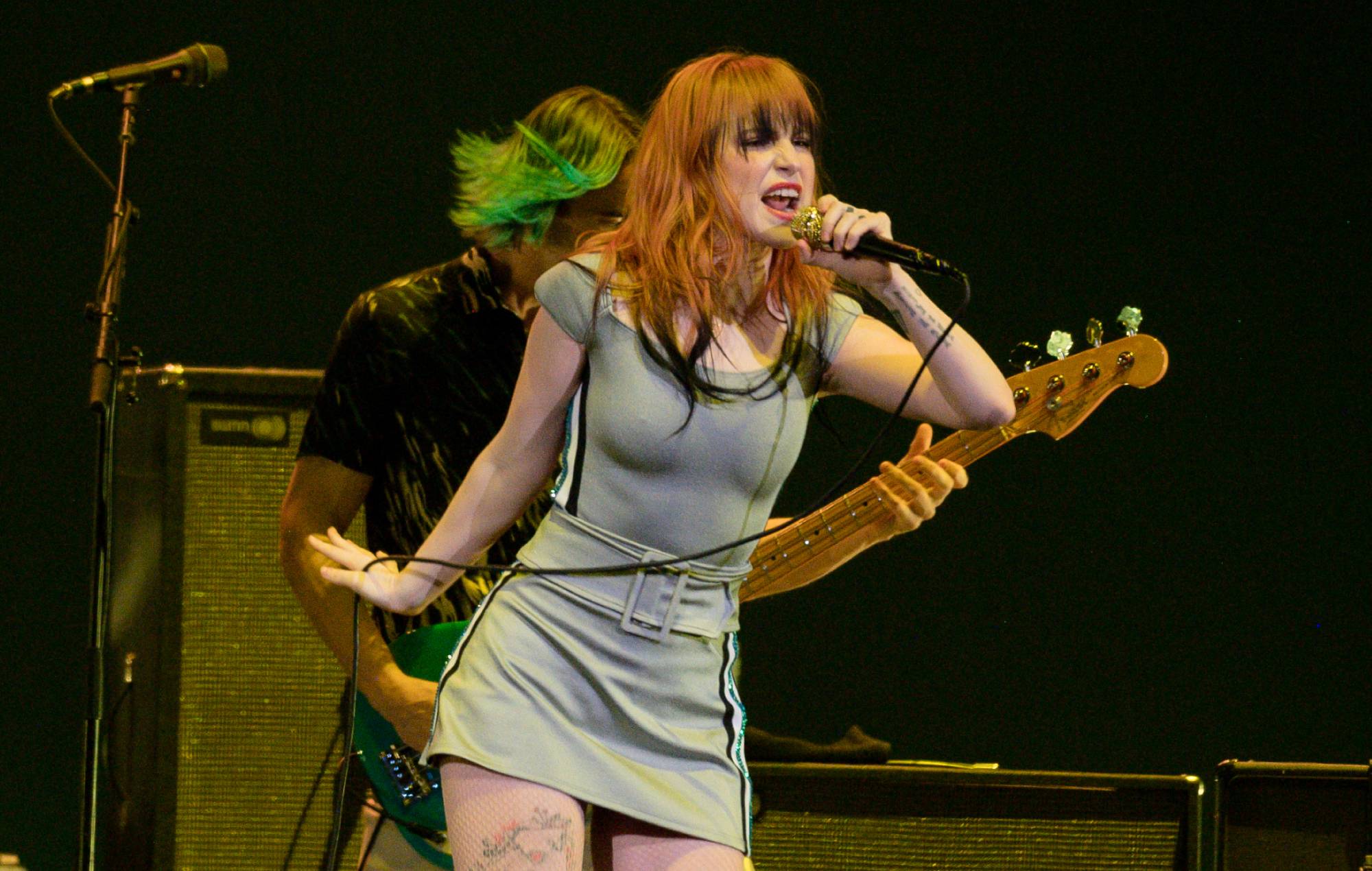 Paramore have postponed their concert in San Francisco over illness, just hours before they were set to take the stage.
The band revealed on social media on Saturday (July 22) that they had to cancel their show at San Francisco's Chase Center that same night due to "sickness within the touring party" and that they had already locked in a replacement date.
"Due to sickness within the touring party, we will be rescheduling our show tonight at Chase Center in San Francisco to Monday, August 7, 2023," a statement posted on Paramore's Twitter account reads.
— paramore (@paramore) July 23, 2023
The band have also confirmed that tickets bought for the original show will be honoured at the August 7 date: "Previously purchased tickets are valid for the rescheduled date. If you cannot attend the rescheduled date and would like a refund, instructions will be sent to all ticket purchasers and refunds will be offered for the next 7 days," reads the post. "We look forward you all soon at the next Paramore show."
Paramore are set to return to the stage for their next show tonight (Monday, July 24) at Seattle's Climate Pledge Arena. It is currently unclear what the extent of the "sickness" is, and if involved parties have recovered.
It was recently announced that Paramore are heading to Europe as a supporting act on Taylor Swift's Eras Tour, beginning on May 9, 2024. Check out the complete list of Europe tour dates here.
Paramore are currently touring in support of their recent sixth album, 'This Is Why', which arrived in February via Atlantic. In a five-star review, NME's Sophie Williams wrote of it: "Paramore are reaching to where, finally, their music has wanted to get to for the best part of the past decade. Rather than try to top their peerless anthems, the band have instead uncovered a new warmth on 'This Is Why', and the effect is triumphant indeed."
The post Paramore postpone San Francisco show over "sickness within the touring party" appeared first on NME.