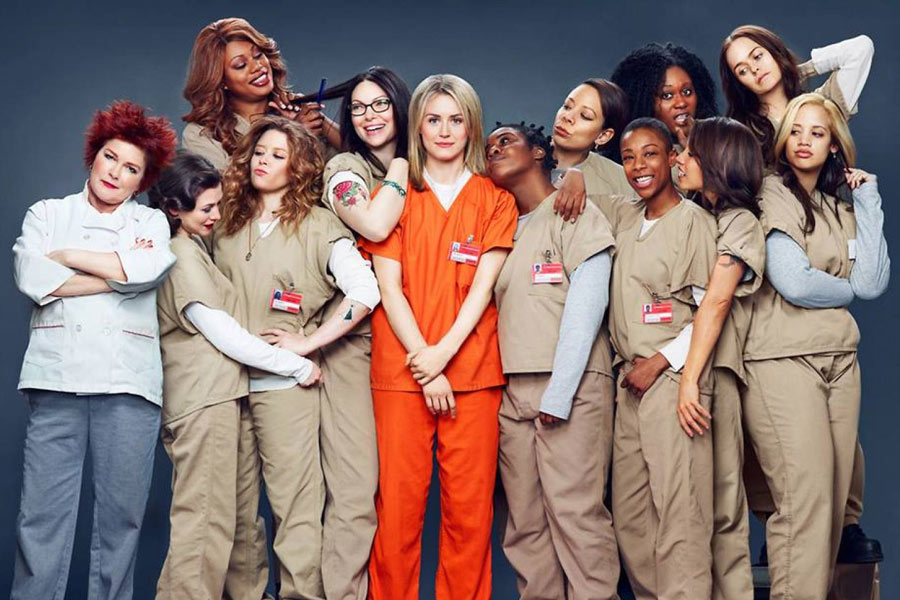 The cast of Orange Is The New Black have claimed that they never received fair compensation from Netflix while appearing in the show.
Released in 2013, the series initially followed Piper Chapman (Taylor Schilling) as she's sentenced to 15 months in a minimum security women's prison for transporting a suitcase full of drug money.
In a new interview with The New Yorker, the cast of the Emmy-winning series have alleged that they were paid a SAG (Screen Actors Guild) minimum wage of less than $900 (£690) per episode to appear in the show.
Among those to appear in the article were Kimiko Glenn, Emma Myles, Beth Dover, Alysia Reiner, Diane Guerrero, Taryn Manning and Lea DeLaria, with Dover saying: "It actually COST me money to be in Season 3 and 4 since I was cast local hire and had to fly myself out, etc," Dover added.
"But I was so excited for the opportunity to be on a show I loved so I took the hit. It's maddening."
She added: "They're telling us, 'Oh, we can't pay you this much, because we're pinching pennies'.
"But then Netflix is telling their shareholders that they're making more than they've ever made. We have not been fairly compensated by any stretch of the imagination."
"So many of my friends who have nearly a million followers, who are doing billion-dollar franchises, don't know how to make rent," Glenn added.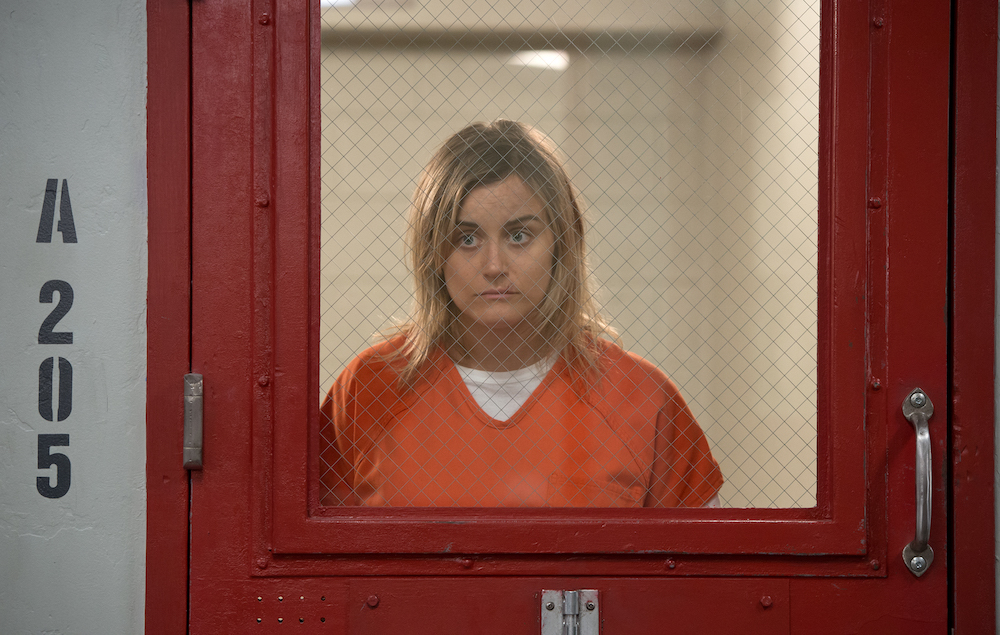 Myles, who appeared in six of the show's seven seasons, added: "The first thing we say to each other when we see each other, is, like, 'Yeah, it's really fucked up — all my residuals are gone!'
"When you're a kid, you have this idea: once I'm on something that people actually see, I'll be rich, and I'll have a house that has a bathtub. And you look around after being on a hit show, and you're, like, Wow, I'm still in the same one-bedroom apartment. Was this how it was supposed to be?"
Another anonymous star said: "As the seasons progressed, we started to get more disgruntled about money, mostly because of how incredibly popular the show was. And then it felt, like, Well, my friends on network shows are incredibly wealthy."
The allegations come as the national board of SAG-AFTRA (Screen Actors Guild–American Federation of Television and Radio Artists) – Hollywood's largest union, which represents 160,000 actors and performers – voted unanimously to strike this week.
SAG-AFTRA was seeking better pay and working conditions in the age of streaming, while other negotiations related to safeguards against the unregulated use of artificial intelligence in the industry.
As the strike was called, the cast of Christopher Nolan's new film Oppenheimer walked out of the UK premiere.
The AMPTP said in a statement that "a strike is certainly not the outcome we hoped for as studios cannot operate without the performers that bring our TV shows and films to life".
"The Union has regrettably chosen a path that will lead to financial hardship for countless thousands of people who depend on the industry," it added.
The separate WGA (Writers Guild Of America) strike, which began on May 2, occurred following unsuccessful negotiations with AMPTP, who represent major Hollywood studios like Netflix, Disney, Apple, Amazon, Paramount, Warner Bros. and others.
The post 'Orange Is The New Black' cast claim they never received fair compensation from Netflix appeared first on NME.