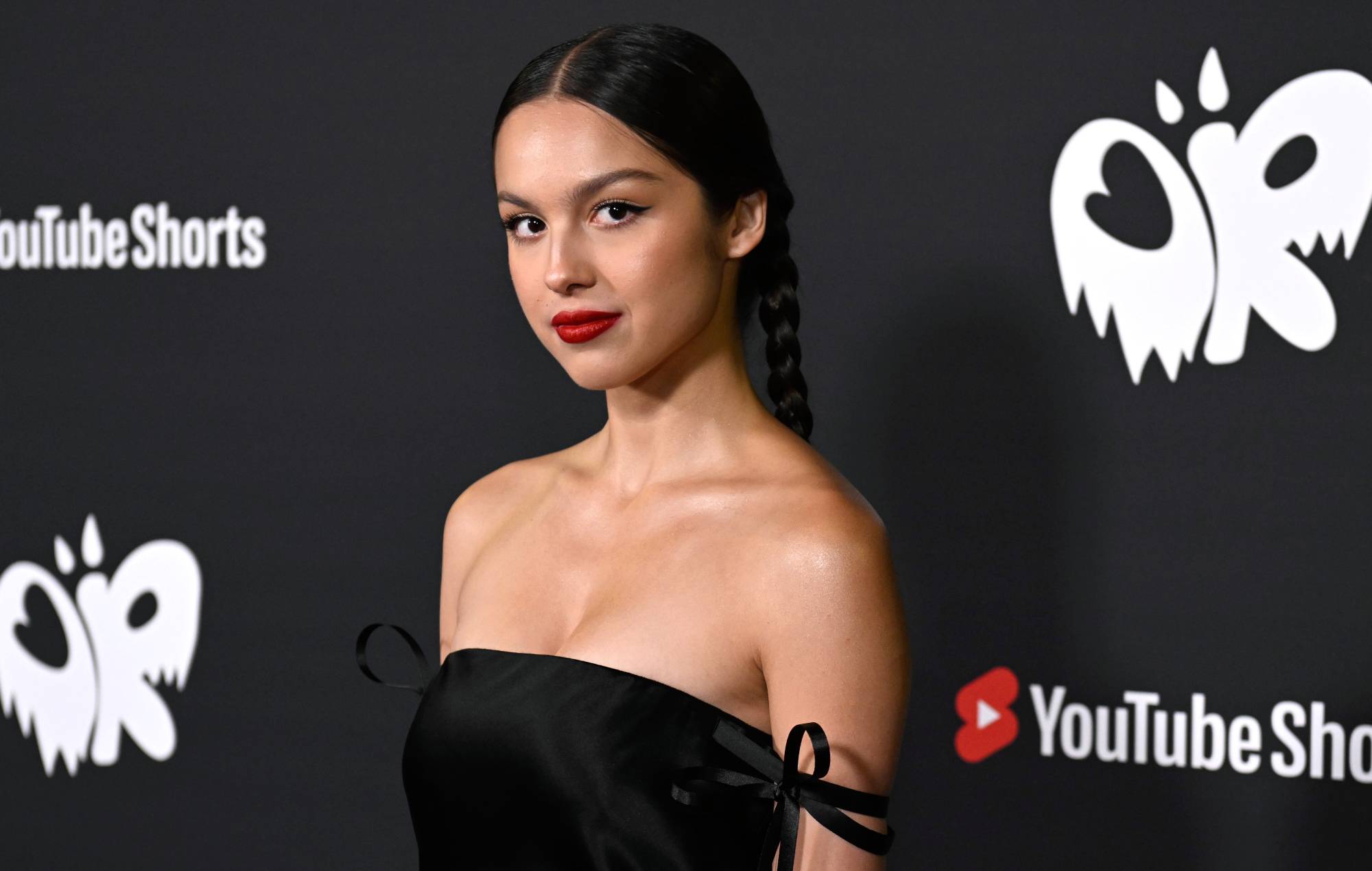 Olivia Rodrigo's highly anticipated sophomore album 'Guts' was written for the live stage, the singer has revealed.
Speaking to Capital FM recently, the 'Vampire' singer shared that her upcoming second album was written "with a tour in mind". While Rodrigo said a tour of the UK is "in the works" and that she couldn't share more at the moment, she did share that most of her new songs were written for live performances.
Going on to answer a fan question regarding what future listeners can expect from the album, Olivia Rodrigo said: "I think there's a lot of fun songs. I wrote the album with a tour in mind, so I think they're all songs I wanted people to be able to scream in a crowd. Hopefully that's what's achieved."
Watch Olivia Rodrigo's interview with Capital FM below.
[embed]https://youtube.com/watch?v=2VMm49tATEY&feature=oembed[/embed]
Olivia Rodrigo's 'Guts' is set to release on September 8 via Geffen (pre-order/pre-save here). So far, two songs have been released from the 12-track album; June's lead single 'Vampire' and 'Bad Idea Right?' earlier this month.
Rodrigo recently revealed the full tracklist for the record which is the follow-up to the artist's Grammy-winning debut 'Sour'. It will feature the cuts 'All American Bitch', 'Ballad Of A Homeschooled Girl', 'Love Is Embarrassing', 'Pretty Isn't Pretty' and more.
Earlier this summer, the singer explained that she had already come up with the title for her forthcoming second album before 'Sour' had even seen the light of day. "I had it in my head. I'm like, 'Four letters, all caps, just like 'Sour'," she recalled. "I love it. I just think it's an interesting word."
Last week, Rodrigo revealed that she is now a Chelsea FC fan after attending her first-ever football match.The pop singer supported Chelsea at Stamford Bridge during the football club's first Premier League game of the season against Liverpool on August 13.
Rodrigo also took photos with Chelsea defender, Ben Chilwell, who then shared a photo of them chatting and presenting her with a blue number eight football shirt embossed with her last name.
The post Olivia Rodrigo says she wrote 'Guts' "with a tour in mind" appeared first on NME.