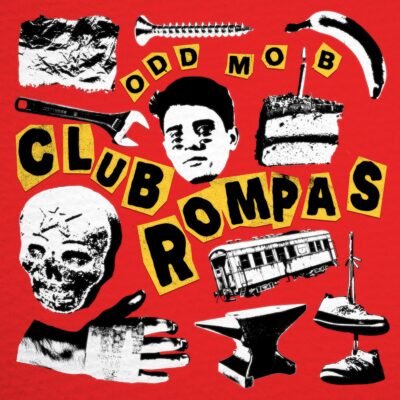 Following on from the release of peak time weapon 'XTC', Australian DJ and producer Odd Mob dishes up a collection of dancefloor fillers for his newest EP 'Club Rompas'. This year alone, he has already graced the stages of Coachella, EDC Las Vegas, and numerous clubs across Australia, New Zealand, and the US. Drawing inspiration from his global dance floor experience, this EP showcases Odd Mob's innate ability to craft records suited for the darkest clubs and festival floors alike. 
On the origins of the EP Odd Mob shares, "'Club Rompas' simply does what it says on the label. It serves no other purpose than slapping you in the face in the club. This EP came around after my first tour in the US post-COVID. 24 hours or so in Chicago had myself and Birthdayy Partyy with the first version of 'Underground'. That same night I also met Basura Boyz who later sent me a bunch of sick little one-liners that ended up on 'Blisters On My Feet' and 'Guest List'."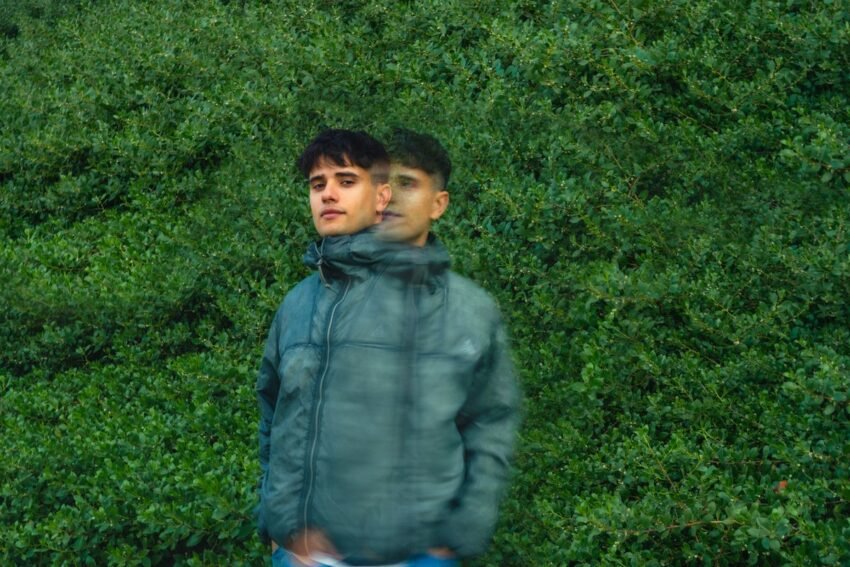 Odd Mob has undoubtedly had a career-defining twelve months with the release of the ubiquitous club smash 'LEFT TO RIGHT' skyrocketing him to the forefront of the global dance scene. Relentless in his pursuit of perfection, 'Club Rompas' is a testament to his nearly ten years of experience as a producer and DJ as his highly refined and uniquely sonic palette is magnified. 
The EP opens with the previously released single 'XTC', a club-ready tune that has already garnered the support of industry heavyweights like Dom Dolla, Sarah Story, Chris Lake, and more. Odd Mob's trademark bass-laden production is present throughout as he takes you to the 'Underground'. A collaboration with Chicago-based bass house brothers Birthdayy Partyy, they experiment with the edges of the industrial- as sirens oscillate and metallic synthesizers increase in intensity approaching the drop. Kicking it up a notch with 'Guest List' featuring another duo of Chicago natives, Basura Boyz, Odd Mob hypnotizes anyone in reach as his larger-than-life bass dominates the dance floor. Ending with 'Blisters On My Feet' featuring Basura Boyz', rolling low end and intoxicating vocal hooks lock you to the groove as Odd Mob's signature energy lays its last claim to the night.
Over the last twelve months, North America has become Odd Mob's second home, completing not one but two tours plus making his Coachella debut and absolutely blitzing his set. Non-stop proving his versatility and talent both behind the decks and in the studio, his expertly crafted creations have caught the attention of some of the world's most prominent DJs including the likes of John Summit, ACRAZE, Skrillex, Fred Again.., DJ Boring, Diplo, DJ Snake, Jauz, Oliver Heldens, among many others. His now iconic club hit 'LEFT TO RIGHT' was no exception, garnering monumental DJ support before its official drop. Following this up with the kaleidoscopic 'Been Dreaming', which earnt support from BBC Radio 1's Sarah Story, it becomes all the more clear that there are no limits in sight as Odd Mob goes from strength to strength with every innovative production. 
No stranger to electrifying heat-seeking crowds, the success of 2022 hit 'LEFT TO RIGHT' also took Odd Mob on a tour around Australia last year, gracing partygoers with the electric energy they have come to know and love from his many local performances at some of Australia's biggest events including Beyond The Valley, Groovin The Moo, Future Music Festival, and Stereosonic. Now having ignited crowds at internationally recognized festivals including EDC Las Vegas, Odd Mob brings it all back home for a string of headline and festival slots around Australia and New Zealand, before heading back to the U.S to take on the stage at Shambhala, Hard Summer, Sunset Music Festival and more. 
ODD MOB 2023 TOUR DATES
28-Jul – Denver, CO – Temple 
29-Jul – Austin – TX – Kingdom
30-Jul – Reno, NV – Bass Camp Pool Party
4-Aug – Minneapolis – Vanquish Nightclub
5-Aug – Los Angeles, CA – Hard Summer 
5-Aug – Chicago – Lollapalooza (after party) @ Spy Bar
11-Aug – Newcastle – Autonomy Day – Newcastle UNI 
12-Aug – Melbourne, VIC – District Nightclub
19-Aug – Brisbane – Mecca Races with Jungle Giants
26-Aug – Methven, NZ – White Out Festival 
17-Sep – San Bernardino, CA – Nocturnal Festival
1-Oct – Brisbane – Summa House 
4-Nov – Melbourne – Palooza
For more info on Odd Mob, visit: 
FACEBOOK | TWITTER | INSTAGRAM | TIKTOK | SOUNDCLOUD
The post Odd Mob Unleashes Electrifying Suite of 'Club Rompas' on New EP appeared first on EDM | Electronic Music | EDM Music | EDM Festivals | EDM Events.