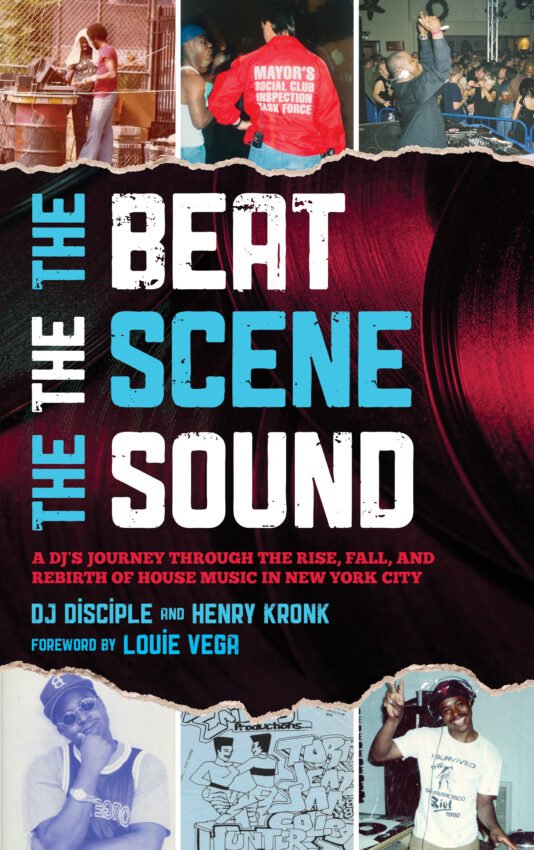 First stop and hit play on the GRAMMY-nominated DJ Disciple's 'Whole World Party' as you continue to read into the vetted Producer's eye-opening perspective of the house music culture in conjunction with, Henry Kronk, the Co-Author of the book, The Beat, the Scene, the Sound : A DJ's Journey through the Rise, Fall, and Rebirth of House Music in New York City.
Being touched by Louie Vega through the book's Forward and countless more top-tier interviews, the story serves as a historical source that people should sink their teeth (and ears) into.
With the official launch in June at The New York Public Library, we dove deeper, past the book-sleeve, during a fruitful interview with DJ Disciple and Henry Kronk where they share never before available excerpts from the book, a map of the underground house music scene, amazing music and more interesting insight.
The book description reads, "The Beat, the Scene, the Sound follows DJ Disciple and his behind-the-scenes account of how DJs, promoters, fans, and others transformed house music from a DIY project into an international sensation—dive into the glitzy clubs, underground parties, and the diverse communities who made up the scene amidst the tumult of 1980s/90s-era NYC—between the fall of disco and the rise of EDM.
The book unearths many untold stories of the era. When house first rose to prominence in the 1980s, it brought people together—Palladium, Paradise Garage, Tunnel, Zanzibar, Studio 54, and other clubs were going strong. But as DJ Disciple established himself in the scene, he witnessed it shatter. During the crack-cocaine epidemic, he literally dodged bullets bringing his records to and from clubs at night. HIV/AIDS and homophobia threw up fear-based partitions. Then, mayors worked to close the clubs. House music was pushed underground and then abroad to the UK and Europe. Disciple and many other DJs sought to regain a footing in the United States, but that only became possible with the rise of commercialized EDM.
With dozens of interviews and historic photographs, The Beat, the Scene, the Sound shows what is possible when you bring people together and what can unravel when you split them apart."
Order the book at rowman.com with Promo Code for 30% off:
RLFANDF30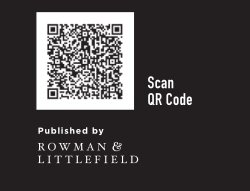 Interview with DJ Disciple & Henry Kronk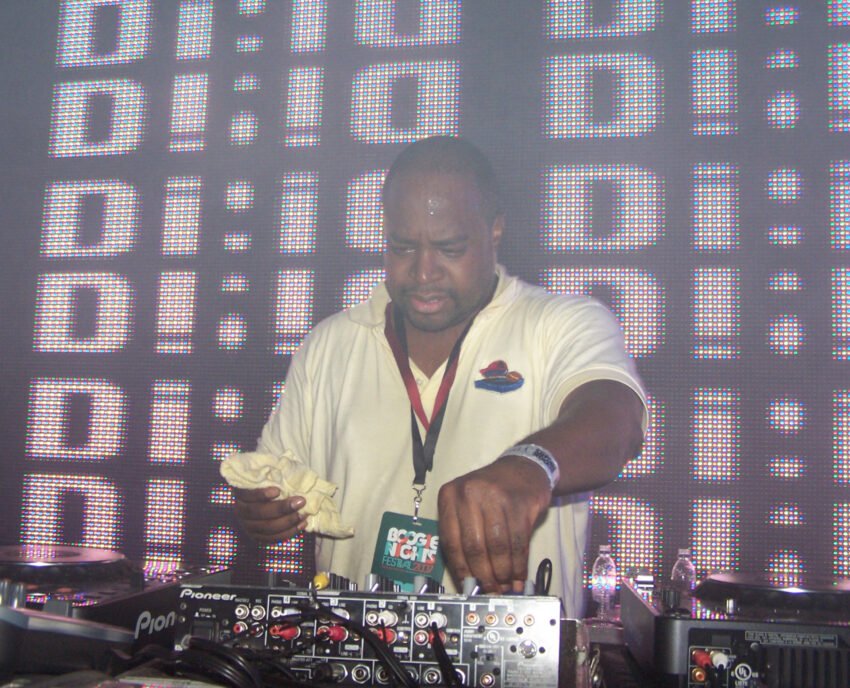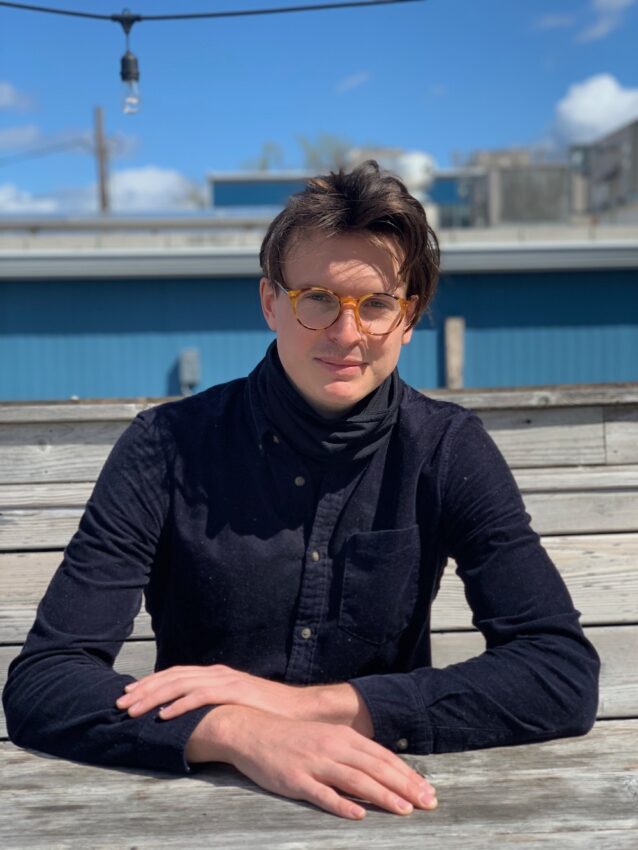 Did you give up anything for Lent? 
DJ Disciple: Yes, no red meat, no cake. 
What gospel songs would fit well into a mix?
DJ Disciple:  Kirk Franklin, Tasha Cobbs, Lauren Daigle
What was one of the most unique underground parties you have been to or DJ'd?  
DJ Disciple: In the 90s, despite my chosen DJ name, I didn't even know a Christian house scene existed. I was surprised, when JP Firmin, my agent told me I  would be spinning at Abundant, the first Christian nightclub in the U.K. The venue was run by one Steve Baker. Son of a vicar, Baker left his faith behind after hearing the call of the dance floor when he was a teenager.
He bought a pair of turntables, taught himself to spin, and soon set about playing college parties and clubs across the country. In 1991, after volunteering at a Christian Youth Fellowship Association summer camp, he found his faith again. In doing so, he realized there was a huge opportunity to welcome Christian youths into the house scene. After a successful DJ set, I followed up with The Greenbelt Music Festival.
It was a Christian event that had largely featured folk and rock acts since launching in 1974. In '96, however, they decided to bring some dance music to the stage.
I shared the bill with Moby, Kiwi Steve, and 808 State.
When the cabaret law was finally taken off the books, I felt it those unique underground parties in my area.
I live in Farragut Houses in Brooklyn, where Teksupport parties at the Navy Yard are down the block on my left, and AfroPunk in Commodore Barry Park is on the right.
Venues Silo, Elsewhere, Good Room, Public Records, Knockdown Center, and Tyrone Francis BKNY parties do it for house lovers today. In Manhattan Nebula, Gospel, Musica, and Super Ingredients are locales to be excited about.  
Who are some of the artists and people you interviewed for The Beat, The Scene, The Sound?
HK: We conducted dozens of interviews to write this book. Many are quoted directly, while others were used to inform our story. These folks span the music industry: promoters, label owners, club owners, dancers, managers, agents, and of course DJs and producers themselves. Foundational New York DJs like Todd Terry, Kenny Carpenter, and Bobby Konders got in touch with us. Louis Vega wrote our foreword.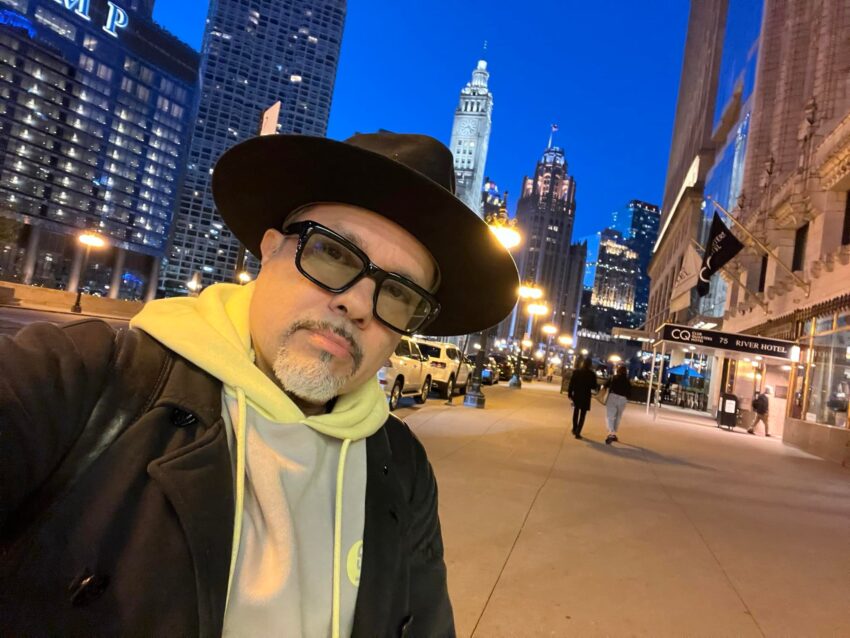 Have you worked with any gospels for any of your house records or just in general? 
DJ Disciple: Yes. Dawn Tallman, Inaya Day, Michelle Weeks, Joi Cardwell, and Taka Boom.
[embed]https://youtube.com/watch?v=hPqprVLAKmg[/embed]
What are a few soulful or R&B house tracks that you would recommend?
DJ Disciple: Typheni, Rona Ray, Monique Bingham, Aaron K Gray, and Kelli Sae, are killer vocalists you can look up on Traxsource. 
Where were you when you discovered 'Caught Up' was nominated for a GRAMMY?
Disciple: I was in the UK traveling up and down the country and doing journals for Trust The DJ. Helen Brunner and Terri Jones nailed it with Mia Cox writing 'Caught Up' with Mia Cox on vocals.
The duo also collaborated with me and Gerald Elms on 'The Score' movie soundtrack with Robert DiNero and Ed Norton. 
[embed]https://youtube.com/watch?v=pVR1TuY73zM[/embed]
Do you remember your reaction?
Disciple: Grateful to Guido Osorio (RIP) because of that 'Caught Up'  remix it opened me up to take chances with tracks like Cyn's  'Fantasy Reality', made popular by Peter Rauhofer (RIP) at Roxy. It was picked up by his label, *69.
I then collaborated with Lady Bunny on 'I Get High'. The reinvention I made in music at that time led to a residency at Red-Lite, Montreal's biggest club for 3 years. The place held 3,000 people and I played there once a month until 2006.
After that 'Caught Up' remix, I was straddling mainstream and underground house until 2012.
In 2002 I was operating under different aliases. 'Free Florida' by Banji Boyz blew up because of Dannic's remix. DJ Dan and Bad Boy Bill from Chicago were playing 'Ill Conceptz' at raves during that time. Pete Tong championed 'Odyssey Of A Broken World' on Radio 1.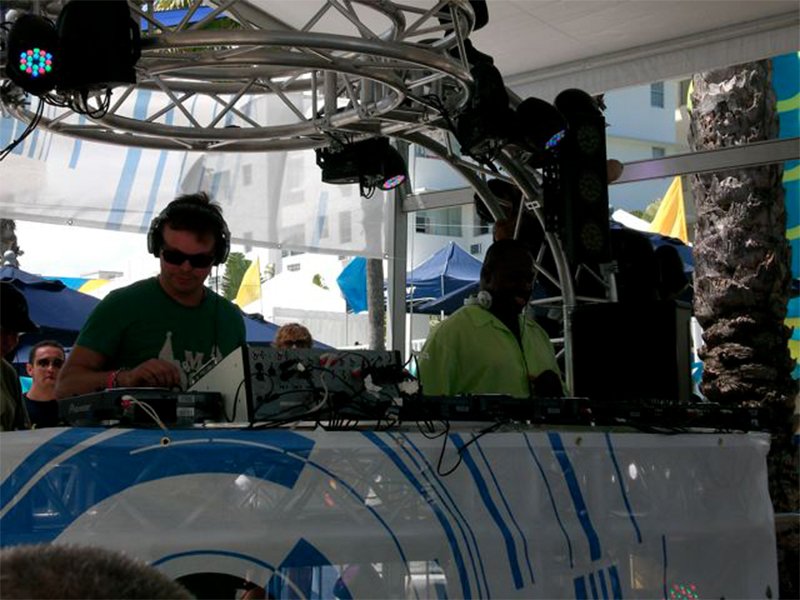 On the other end Body & Soul, and Soul Summit were playing collaborations I was doing with Michele Chiavarini. 'Fort Greene Jazzmatazz', I Want It Right, under the Brooklyn Soul Boys got playlisted on Jazz FM in London.
It was that kind of consistent back and forth that was working out well for me. 'Whole World Party' with Dawn Tallman was a favorite in New York underground venues. 
Tracks like 'LA Girls' were being featured on 'The Hills' on MTV.
In 2012, Chuckie was playing collaborations I did with Albert Neve and Dru Hepkins at Ultra Music Festival in Korea .'Romper Room' was huge out there. Pioneer had me as a vocalist for 'U Know My Steez'. Blanco Y Negro was responsible for that. The company was using my vocals more after the success of  'Sexy Lady' with Javi Mula came out in 2010. 
[embed]https://youtube.com/watch?v=8frngu0_JpY[/embed]
Do you still host a radio show? 
DJ Disciple: I  do mixes on Soundcloud, Mixcloud, or Youtube. I love 1001 Tracklists.
[embed]https://youtube.com/watch?v=1JJ9wEaEJ7Y[/embed]
DJ Disciple Mixes:
Steez
Or who are some radio hosts you listen to or are friends with today? 
DJ Disciple: I listen to shows from Claptone, who broke my track 'No One Knows'(My Banji Boyz alias). DJ Rimarkable, and her Defected Radio show. She broke 'Reality Check' remixed by Marshall (UK).
Tony Touch and Louie Vega always show me love when they do their mixes on Twitch. Sabine Blaizin broke 'It's All Going According To Plan' and Danny Krivit has given me great feedback for the tracks I'd release in 2022. 
[embed]https://youtube.com/watch?v=ayVYfIFUtlo[/embed]
When did you start writing The Beat, The Scene, The Sound?  What was the final touch to the book? 
HK: I believe Disciple and I started collaborating on this project in the fall of 2018, so it's been nearly five years. It went through several different iterations, and we got some great feedback along the way. Real life also threw a few roadblocks up along the way, but also gave us new opportunities.
Things really began to fall in place when we connected with our publisher, Rowman and Littlefield, and started working with Michael Tan, their music acquisitions editor. We continued to make revisions and even kept collecting interviews up until we sent our final draft in last fall.
What was one of the first signs you witnessed that the house music surge was coming in the 80s? 
DJ Disciple: Black radio stations WBLS and WRKS radio playlisted house music from about 1985 -1992. I played for college kids that went to the Paradise Garage. When the Garage closed, house heads were looking for places to go. Doing college events brung the union of college students and college club-goers together. The surge was really happening at that point.
I worked at WNYE 91.5 FM in 1988, 'The Best Kept Secret Show' were responsible for interviewing acts like Oribital who was buzzing with 'Chime' at the time.
[embed]https://youtube.com/watch?v=HXU5Rxc3vBQ[/embed]
What was one of the first things you witnessed or encountered that meant the disco era was coming to an end? 
DJ Disciple: In my opinion, the soul of the music was taken out. Disco had become formulaic. The industry was cash-grabbing in commercials, and over-commercializing the hustle. Venues like The Garage and The Loft outlived the death of disco. The Loft came before disco, so it was easier to survive the backlash of disco.
R&B came back alongside rap, punk,  and other genres. Artists like D Train, The Peech Boys, ESG, and Unlimited Touch became crucial to the post-disco era. 
[embed]https://youtube.com/watch?v=y7-joguTkzg[/embed]
From your perspective, what was one of the first movements that brought house music to Europe?
DJ Disciple: In 1983 Boyd Jarvis gave us 'The Music Got Me' by Visual. Colonel Abrams with 'Release The Tension' and 'Music Is The Answer' was called 'club music' played by Naeem Johnson, Tee Scott, Larry Patterson, Kenny Carpenter, and Timmy Regisford in New York.
Boyd Jarvis was heavily played by Paul Trouble Anderson at Crackers, and Ricky Morrison and Norman Jay at High On Hope in the UK.
[embed]https://youtube.com/watch?v=UYfG8tcEl3E[/embed]
'You Don't Know' by Serious Intention (1984) had the same feel as house but wasn't labeled that. Artists like Billie (her 'Nobody's Business' song) helped bridge that gap for New York clubbers. It gained maturity out of the soul, disco and boogie scene in the UK.  When it was termed house music in Chicago, Farley 'Jackmaster' Funk from Chicago had the first biggest record with 'Love Can't Turn Around'.  
[embed]https://youtube.com/watch?v=LDtbXxemnPw[/embed]
Any exciting excerpts from the book that you would like to share exclusively with our audience? 
From The Beat, The Scene, The Sound – The Rise, Fall and Rebirth Of House Music In New York City
"For most of Disciple's career, a DJ's success depended on which clubs they could play. Advertisements promoting Disciple's gigs often said he played Wild Pitch, The Choice, Ministry of Sound, or Pacha. The promoters even invented parts of Disciple's club resume if they thought it would sell more tickets. But in the late 2000s, the requirements changed. Instead of clubs and parties, promoters began to seek out DJs with experience playing festivals. Festivals were skyrocketing in popularity, and as time went on, they only became bigger.
"Festivals were more expensive for attendees, but I always got paid well," Disciple said. 
"Every time I played a festival, I walked away with a good paycheck and new industry connections. The publicity was great—especially if I got a good time slot and rocked my set. "But I never knew what to expect from the crowd. I was used to playing intimate sets in clubs, and the vibes at festivals were different. I didn't always know what the crowd wanted to hear. If I strayed too far from my usual sound, I ran the risk of disappointing the die-hard fans who showed up to hear my music.
A lot of house heads viewed festivals as the mainstream takeover of the underground.
"That spirit spread to the studio. Electronic music became less about melodies and lyrics, and more about tracks and hooks. All the hit tracks started to sound the same. The lyrics were about sex encounters, narcotics, and club culture.
The music was simpler—it seemed like people cared about the beat and nothing else. Artists weren't selling the song anymore.  They were selling the sound." In North America, a legitimate movement sprung out of this culture and climate. Artists like Skrillex, Bassnectar, Deadmau5, Diplo, and Steve Aoki rose to prominence with a commercialized American EDM sound. These mainstream artists started playing college jam band circuits and filling ten-thousand-seat theaters with crowds almost exclusively under age thirty.
They traced their heritage to producers like Daft Punk and Justice. Another innovation: they produced three-minute songs, released them for free, and played heavily produced live shows. The American EDM movement had a heavy European counterpart, with producers like Calvin Harris, Avicii, Swedish House Mafia, Tiesto, David Guetta, and Zedd mirroring the change across the Atlantic. In EDM, the mainstream and underground sounds can coexist. Similar to the hip-hop scene, mainstream EDM artists give the up-and-coming artists more visibility, and neither side discredits the other. 
Rising producers learn from their predecessors and put their own spin on the classics to create fresh music. As always, Disciple adapted to the changing scene. He played Boogie Wonderland in Venezuela in 2007 and Sneakerz Festival in 2009. He spun at the Iniesta Festival in Valencia, Spain, in 2009 in front of thirty thousand people. In 2009, he played at the Suncoast Festival in Malaga, Spain, and the Green Village Festival in Aruba. "'Work It Out,' 'Changes,' and 'Rise Up' put me in the EDM bracket," Disciple said.
"I landed tons of gigs between 2007 and 2009 off those tracks." Many house fans did not view the changes in electronic music favorably. But the more Disciple traveled and toured in the late 2000s, the more he realized that house heads' experience and love of the music was contextual—it was different everywhere he went. In Casablanca, Morocco, Choc'late resident DJ Mehdi Damir told Disciple that things hadn't necessarily changed as much as he thought. "I learned that single tracks by a DJ does not really represent what he is," Damir said.
"DJ Disciple, we know him by 'Work It Out,' but when the guy came and started playing, it was not a DJ playing like I saw too many times before from Spain or from France. We felt this New York influence on his music, with good deep house, and increase to electro but this electro was not the fake one, not easy listening monkey sonic dum, dum, dum, dum. It was good vocals; the technique was nice and people enjoyed it. When we say DJ Disciple, we think it's just a guy who plays electro, because his productions are electro music, but when you see him playing, he's a real guy that can play deep to electro. He rocked the house at Choc'late.""
Are you familiar with Francis Mercier and Deep Root Records out of New York?
DJ Disciple: No, but my own label Catch 22 Recordings made great inroads with remixers Doug Gomez, Tom Chubb, Mijangos, Demarkus Lewis, Marc Cotterell, and Shino Blackk.
Vertigini is a Remixer I support. He told me: 'I had to leave my country to avoid being drafted into the war with Ukraine. I am completely against this war and therefore had to leave my home and family and had to go to the nearest country and become a refugee. I lost all my income'. He asked me if I had some remixes for him to do. He's been working with me since 2019. This year he remixed 'Even In The Ordinary' for the label. He has the resolve to release music out of survival and he's very talented. He has my ultimate respect.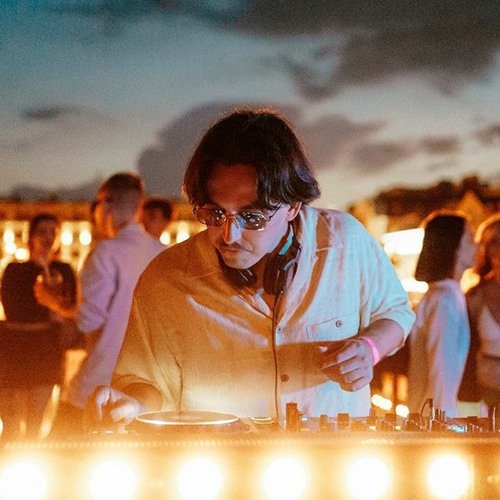 I had great relations with DJ Slider (one-half of Goom Gum) from Russia and know so many people against that war. I  hope there can be peace in this ongoing conflict. I heard this story before…
I met the Amsterdam-based DJ Baggi Begovic online, and we connected sharing music in 2006. Begovic grew up in Bosnia. The Bosnian War broke out when he was 15. He and the rest of his family managed to escape to Croatia and eventually made their way to the Netherlands. The festival circuit was strong in Holland, and Baggi was heavily involved.
He felt there wasn't enough deep house, and he wanted to see if I was able to play for the Dutch crowd. That relationship grew. We played many events together and even did the CD, 'Addicted to DJ Disciple, and Baggi Begoivic' in 2008. That's the beauty of house music. 
If so, do any good memories with them? 
DJ Disciple: None, but our label has had an amazing track record of new artists that blew up. Before his hits 'Mi Gente' and 'Ego', Willy William remixed 'Turn It Around' in the collaboration I did with Michelle Weeks. Besides artists like David Tort, and Prok & Fitch, I've been able to work with new talent Francesco Ferrer's 'Now You Know' for Steve Lawlers ViVa LTD coming out this year.
Rather than owning someone's music in perpetuity, I ask talent to remix from the catalog of songs I produce. I give everyone a fee, if a track blows up and goes #1 on Traxsource I give them a piece of the publishing. After the pandemic, I lost the desire to own anyone else's music.   
Any good stories or memories with DJ Dove?
DJ Disciple: We love to give each other the best possibilities to succeed. I remember him rocking Pacha one night with Rob Fernandez, opening for Bob Sinclair. After meeting up with Fernandez,  I was able to work with both him and Benny Soto at Cielo, and Santos House parties.
He was part of my radio show on WNYE, but we played together in Miami, and the Hamptons and it was always the best time.
We just collaborated on 'To The Deep' for his album coming out in May of 2023. 
What party brands/labels do you appreciate from New York and within the US? 
In America, it's Dirtybird and Relief. In New York, Tommy Bones is doing great things with his label, House Of Bones. King Street, Nervous, and Vegas Records are foundational, and Mikki Afflick's label Soul Sun Soul music is making noise.
I go to Mark Francis from New Jersey who has 201 for the soulful house. What Eric Prydz has done with HOLO, and what Kerri Chandler has done with holographs in London and in New York are game-changers as far as Live DJ performances go. 
What clubs or events are you feeling lately? 
DJ Disciple: In Brooklyn, it's Ray Vazquez and D.J.S. at Wu Lounge, Becky Nunez at Eris.
Becky is a true house music promoter that knows what New York clubbers need and love. 
Funkbox @ Chelsea Music Hall, Events by Kervyn Mark, Juwandi Barney, Amplified with Jihad Muhammad, and Marc Francis. Also, check Rissa Garcia at House Of Yes or Good Room.
With party brands Glitterbox, and 718 Sessions with Danny Krivit and Benny Soto, you can't go wrong there.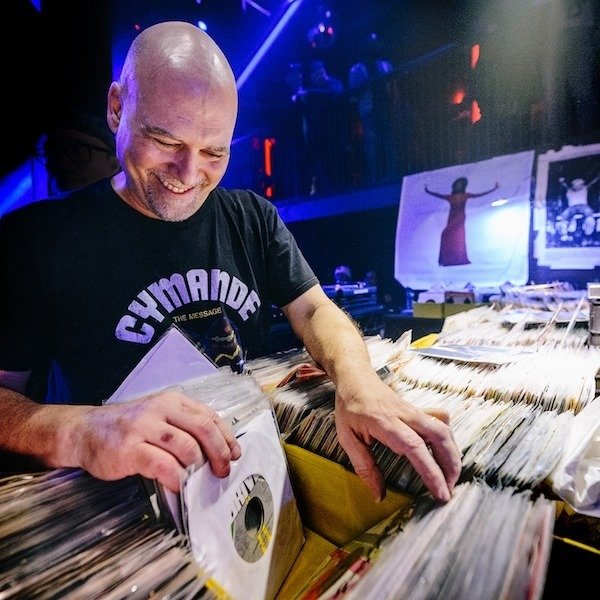 In Manhattan, Eli Escobar rules at Le Bain on Wed. Anane, Rich Medina, and Tony Humphries on the weekend. Somewhere Nowhere, Marquee, Lavo if I got an EDM/Tech itch to scratch. NYC is back. 
Any life philosophies you like to live by?  
DJ Disciple:  Today I help with the Fort Greene/ Farragut pantry giving out food every Saturday morning to the less fortunate due to the rising cost of food. When Covid-19 happened I was the drummer at my church participating in funeral services to celebrate the homegoings of so many people that left us.
In 2022 I was the parent of the year at my daughters' school,  PS 307. During the 2022 Farragut – Fort Greene reunion, an event that brings communities together, I was awarded the Mary Andrews 'Above & Beyond' plaque for community work.
My philosophy is: 'Let the works I do speak for me'. I learned that from the sacrifice of my mother and father. Julia and William Banks.
Where can people find you DJ'ing next? 
As a girl-Dad the book was my main focus. I will eventually get back to playing again.  Right now my purpose is trying to get House music in libraries and bookshelves internationally. 
Any new releases, upcoming mixes, or other announcements to reveal today?
Yes. I work with artists Beatweezy and just did an album with Harmonies. 
[embed]https://youtube.com/watch?v=e0hWAp9ZIIg[/embed]
You can check out my Brooklyn Navy Yard Mix here:
Book Tour
Henry and I will be promoting 'The Beat, The Scene, The Sound' at The New York Public Library on June 23rd I will be at the Newark Library on June 24th. I will be in the UK from July 10- 24th promoting the book. 
For all things, DJ Disciple related: http://djdisciple.net/
The post New York's DJ Disciple and Henry Kronk Write Legendary Book: The Beat, the Scene, the Sound appeared first on EDM | Electronic Music | EDM Music | EDM Festivals | EDM Events.