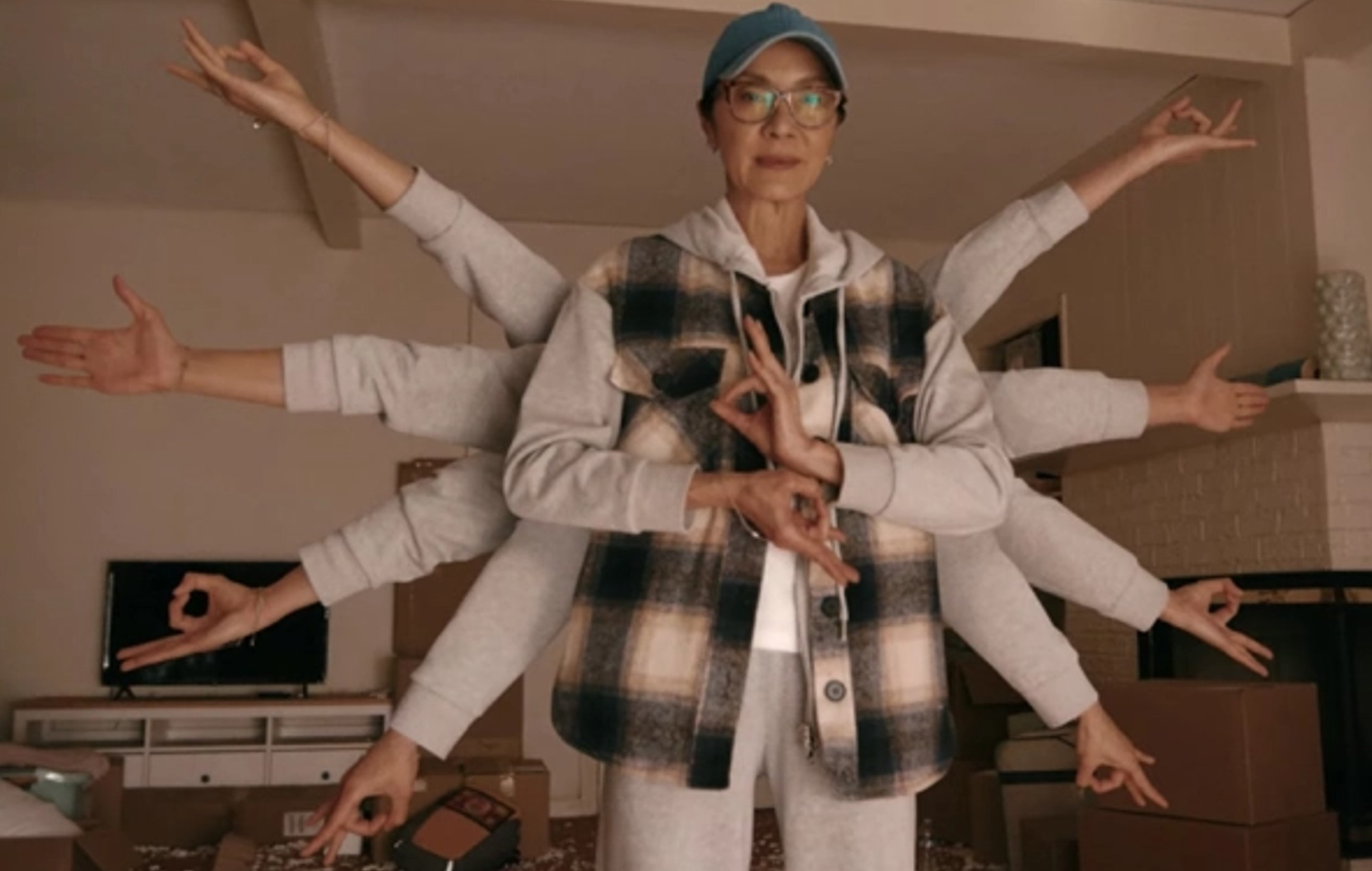 Disney has released a new teaser trailer for its upcoming adaptation of Gene Luen Yang's American Born Chinese starring Everything Everywhere All At Once's Michelle Yeoh, Ke Huy Quan and Stephanie Hsu.
The teaser trailer focuses on Yeoh's character warning that a "gate between Heaven and Earth is opening" with the fate of the world "hanging in balance." The trailer also shows glimpses of several multiverse settings as well as Ke Huy Quan's and Stephanie Hsu's characters.
American Born Chinese is set to arrive in Disney+ beginning May 24. Based on Gene Luen Yang's 2006 graphic novel the same name, the series will tell the story of a teenager named Ben/Jin Wang who struggles as a Chinese immigrant in an American high school.
Upon meeting a fellow foreign exchange student Wei-Chen, the two become embroiled in a historical battle of Chinese mythological gods, with themes of identity, culture and family woven in.
Jin Wang will be played by young star Ben/Jin Wang, while his fellow exchange student Wei-Chen is played by Jim Liu. Michelle Yeoh will portray Wei-Chen's aunt, who has to maintain her secret identity as the Buddhist deity of Compassion, Guanyin.
The trailer for American Born Chinese comes on the same day as the 2023 Oscars, which notably sees Everything Everywhere All At Once nominated for 11 awards. Ke Huy Quan picked up his first-ever Oscar for Best Supporting Actor for his role in the film, with the winner for Best Actress yet to be revealed. His co-star Michelle Yeoh will be contesting for the prize later today. Check out NME's up-to-date coverage of the 2023 Oscars here.
The post Michelle Yeoh, Ke Huy Quan and Stephanie Hsu reunite in 'American Born Chinese' trailer appeared first on NME.