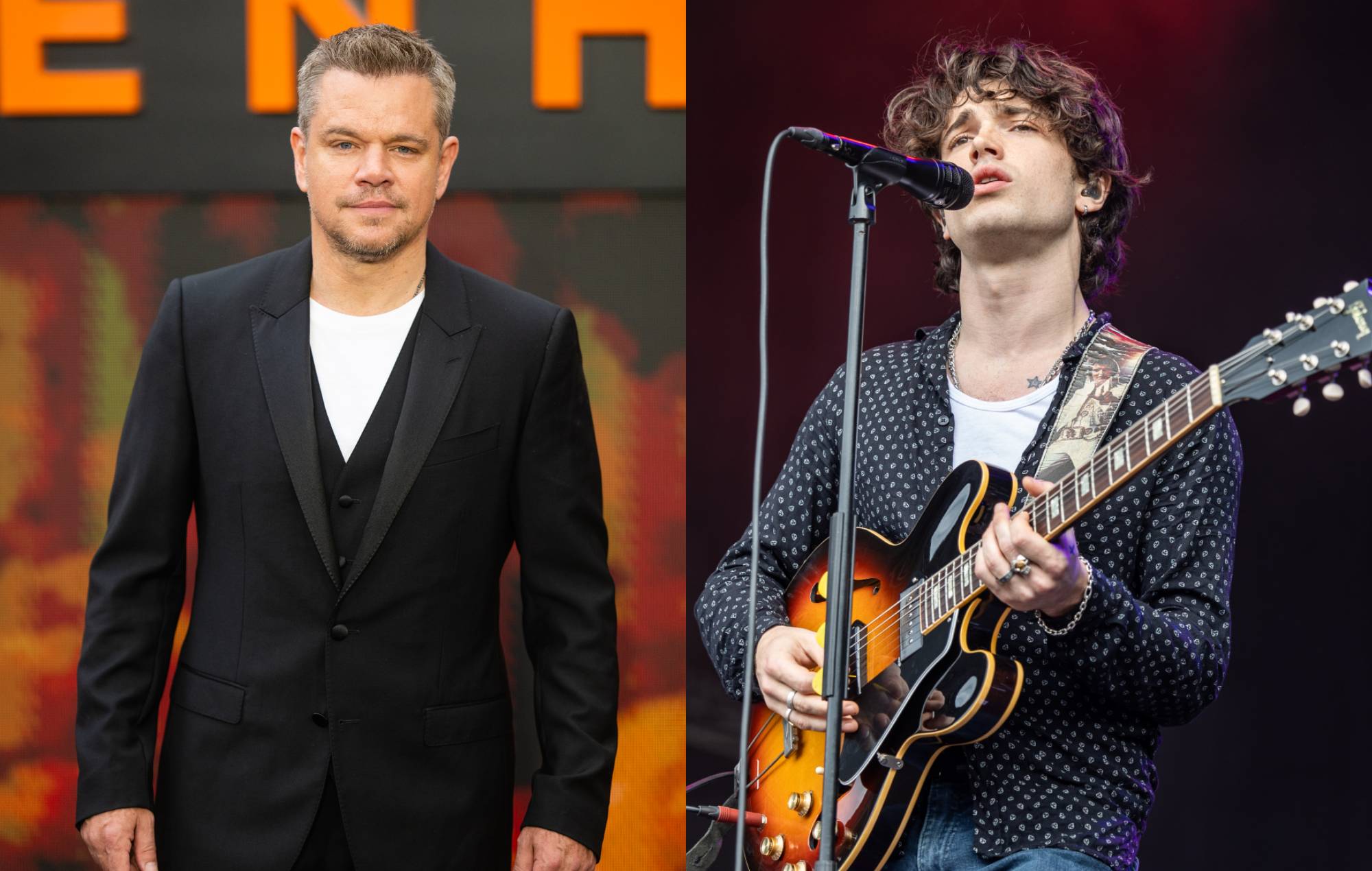 Matt Damon has revealed that he's an Inhaler fan, hailing the Dublin-based band as both "epic" and "fantastic".
During an interview with Toby Tarrant on Radio X, the actor was asked about his favourite music to which he replied: "Do you know who's great? Have you guys been listening to Inhaler? Those guys are epic. So fantastic. They're so great."
The indie rockers released their second album 'Cuts & Bruises' earlier this year, which peaked at Number Two on the UK Album Chart and Number One on the Irish Albums Chart. Inhaler are also fronted by Elijah Hewson who is the son of U2 legend Bono.
Damon recalled a story that Bono told him about how Hewson disregarded his advice about the lyrics on one of their most-loved songs.
[embed]https://youtube.com/watch?v=J0EIYjlFEV0&feature=oembed[/embed]
"I actually talked to Bono about it a couple of years ago and he had me laughing," he said. "There's a song that they wrote called 'Ice Cream Sundae' and the first line his son writes, 'I'm in the pursuit of happiness/ I'm gonna get it/ I'm gonna get it' And then the second verse goes, 'I'm in the pursuit of happiness/ I'm gonna get it/ I'm gonna get it'"
He continued: "And Bono goes, 'You can't start the second verse with the same line as the same first verse,' and his son was like, 'Yeah, OK Dad'."
The actor then related the story to his own experience as a writer. "I remember when we [Damon and Ben Affleck] wrote Good Will Hunting," Damon said.
"I remember everyone said, 'These scenes are too long, you can't write scenes this long' and we were like, 'Yeah OK'."
He continued: "It's that thing when the next generation comes in and goes 'No, we are doing it this way'."
Damon currently stars as Leslie Groves in the new film Oppenheimer, which is released in cinemas this Friday (July 21).
The film also stars Florence Pugh, Robert Downey Jr., Emily Blunt, Jack Quaid and Rami Malek.
The post Matt Damon hails "epic" and "fantastic" Inhaler appeared first on NME.