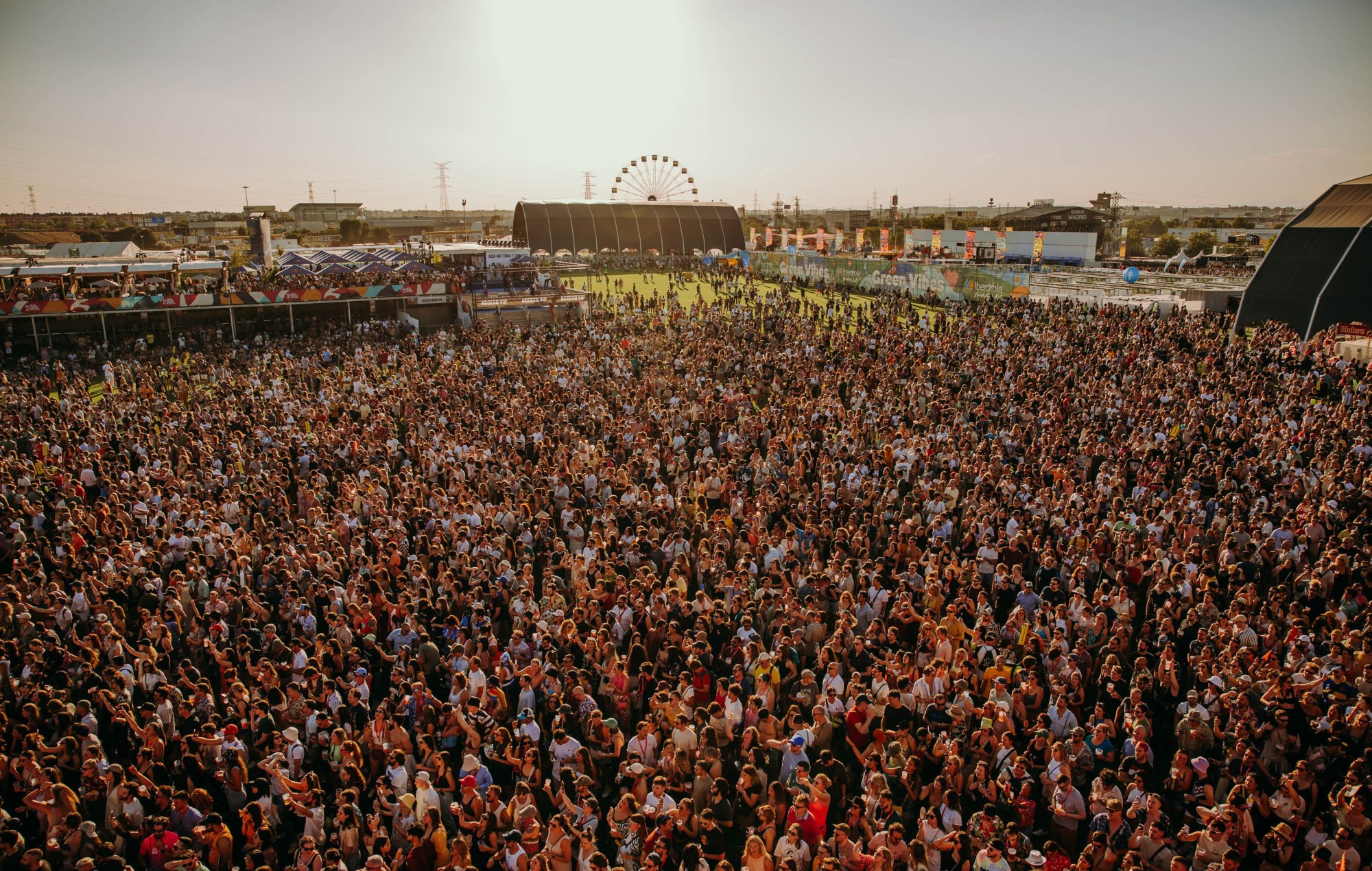 In partnership with Mad Cool Festival
Team NME are on site at Mad Cool this weekend (July 6-8) and we're ready to party. Following thrilling sets from Lizzo, Lil Nas X, Nova Twins and, er, Robbie Williams, we're back for another huge day of music.
To get a taste of what's going on, check out the story of day two of Mad Cool 2023 below – as told through photos.
Words: Andrew Brown, Liberty Dunworth, Sam Moore, Sophie Williams
Angel Olsen (6.55pm, Angel Olsen)
Opening the Region Of Madrid stage after a wild first day of Mad Cool '23, Angel Olsen's indie ballads are the perfect way to ease into day two. 'Dream Thing' sets the mood for a  gorgeous slow dance, before a sea of gently swaying hands precedes an uptempo 'Shut Up Kiss Me'. The set closes with an extended "festival jam" performance of 'Go Home' – though when the last note rings out, the crowd is reluctant to leave. Sublime stuff. (AB)
HotWax (7.30pm, Mahou Cinco)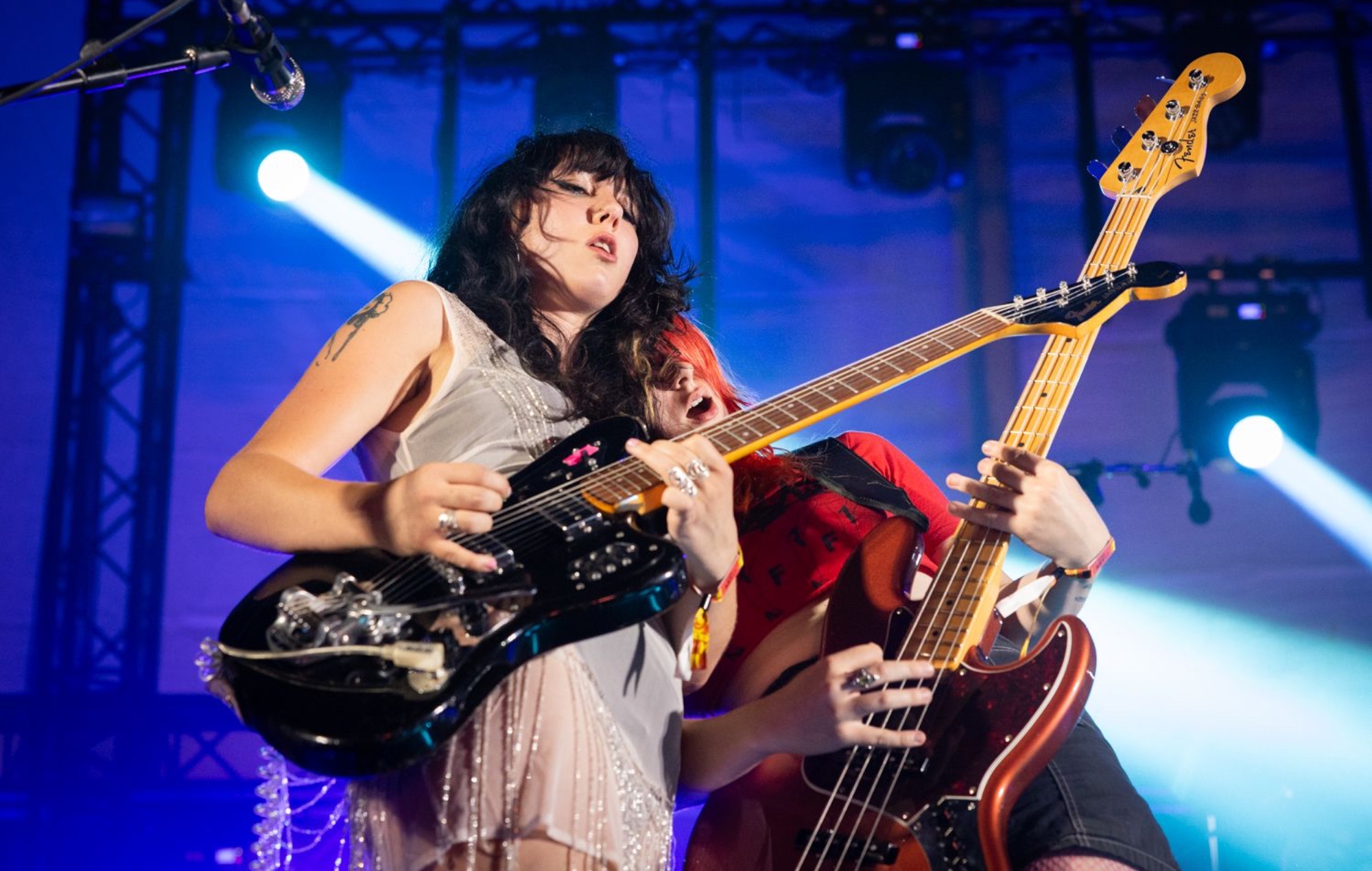 You can hear HotWax before you can see them. As the sun begins to set over Madrid's Villaverde District, a queue begins to snake out of the Mahou Cinco stage and across the grounds – Britain's most thrilling and fiercely confident new rockers have arrived on site.
Inside the tent – which is packed to capacity – the thrills come thick and fast, from the feral roar of 'Rip It Out' to 'Treasure's jagged dynamics. The Hastings trio still may be incredibly little shy when it comes to stage chatter, but they perform their songs with a staggering intensity – it's a delicious contrast. (SW)
Sam Smith (8.05pm, Mad Cool)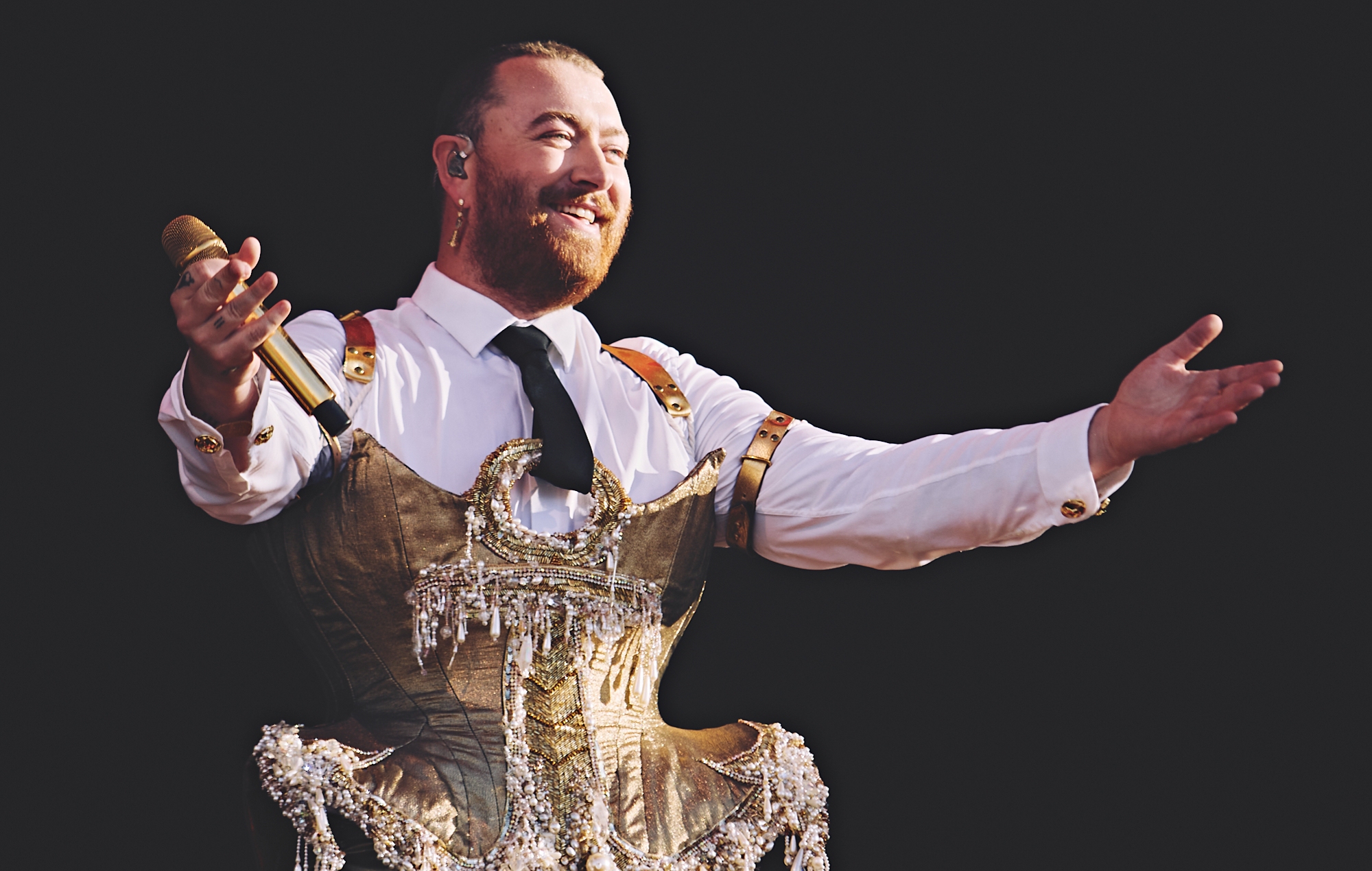 Love is in the air throughout Sam Smith's set, as their current 'Gloria' show – which received a five star review from NME earlier this year – makes its festival debut. Starting with early cuts from their discography, the career-spanning set embodies the artist's evolution through recent years.
Opening with 'Stay With Me', we steer into increasingly vibrant territory: "Let's turn this show into a big gay bar, OK?," declares the singer at one point. Smith also takes the crown for most outfit changes at this year's Mad Cool – bringing out an impressive 10 different looks in an hour and a half. (LD)
STONE (8.15pm, Mahou Rosé)
"We've had some technical difficulties, but we're here! You wanna dance a little bit?" asks 
STONE
frontman Fin Power – and as if Mad Cool would turn down such an enticing offer.
The rising Liverpool quartet have drawn a sizable crowd to the hot'n'humid Mahou Rosé tent, with the energetic likes of 'I Let Go', 'I Gotta Feeling' and 'Left Right Forward' all being lapped up with increasing appreciation.
It all culminates with the optimistic and anthemic 'Money (Hope Ain't Gone)', which sees Power diving into the audience for a celebratory crowdsurf that feels very well-earned. (SM)
Himalayas (11.30pm, Mahou Rosé)
"Mumford and Sons are out there," says Himalayas guitarist Mike Griffiths as the Cardiff rockers encourage fans to "get a fucking banjo pit going". The band may be clashing with tonight's headliners, but they needn't worry: a one in, one out policy is put in place at the Mahou Rosé stage mere minutes after their show kicks off.
The snarling riffs of 'Mistakes' bring a real raw energy to the tent, before 'Thank God I'm Not You' signals a thundering finale to the set. It's easy, then, to see why Dave Grohl has chose Himalayas to support Foo Fighters on their UK stadium tour next summer. Be sure to get down early. (AB)
The Black Keys (12.50am, Madrid Is Life)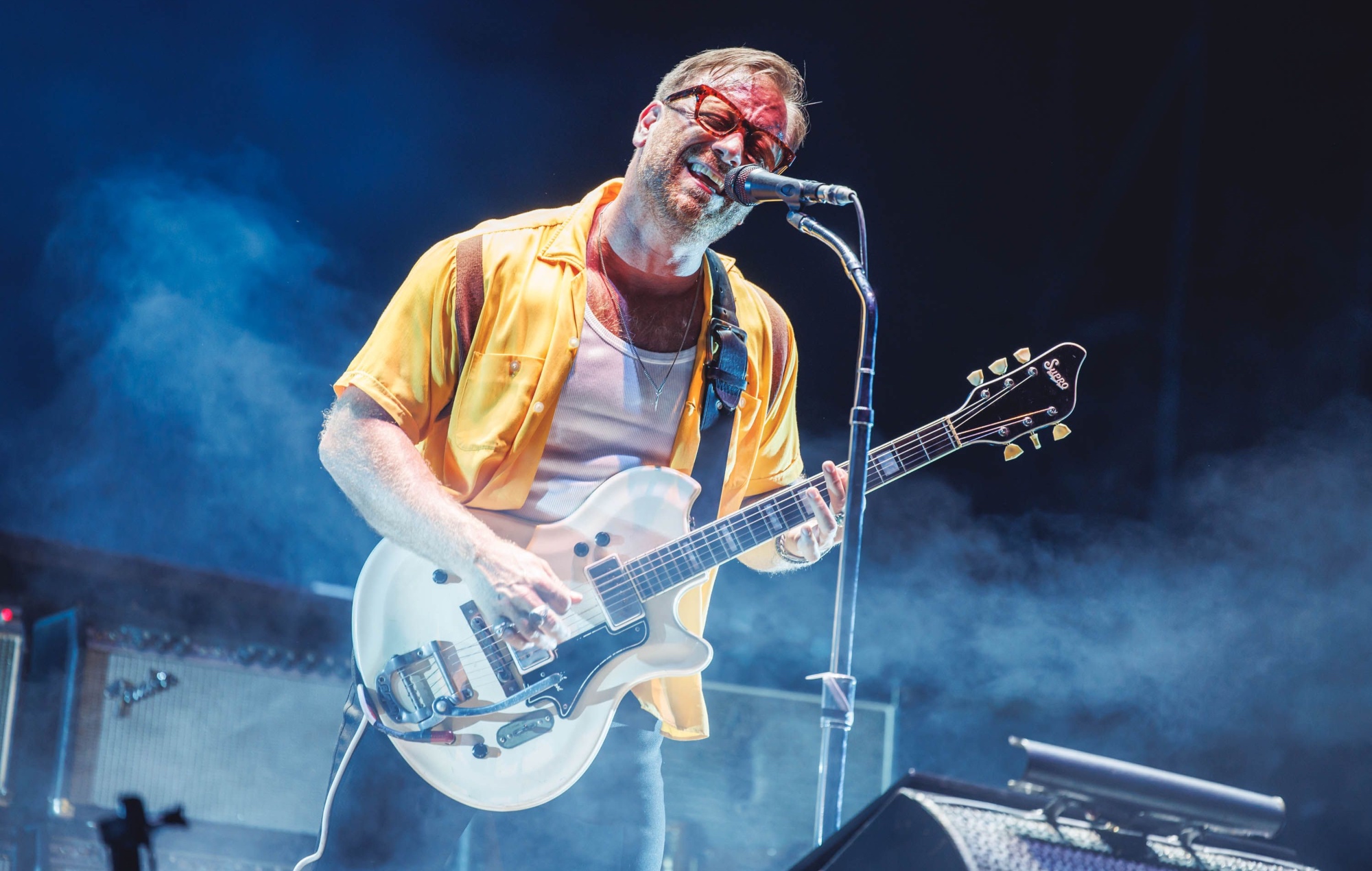 "We're gonna take you down in the basement with us,"
The Black Keys
frontman Dan Auerbach tells Mad Cool as he and drummer Patrick Carney close out the festival's second day. It turns out to be a trip well worth taking, with the likes of 'Tighten Up', 'Next Girl' and 'Gold On The Ceiling' all gracing the duo's hit-packed setlist tonight.
In 'Lonely Boy', though, The Black Keys have a set-closing song for the ages. Its deployment at the end of their headline set tonight naturally prompts a joyous, unifying response from the Madrid Is Life crowd, who are sent off into the night still singing the track's chorus. (SM)
The post Mad Cool Festival 2023 day two: Sam Smith, The Black Keys, HotWax and more light up the Villaverde District appeared first on NME.